Sort by: Title


Add date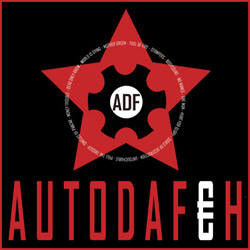 Interview with Autodafeh
2009-11-28 /
promofabrik
/ Reads: 4287
Lucy talked to the three guys of Autodafeh about their latest release, RE:LECTRO and the band's background...Feel free to use! Hi guys, how are you? Always fine, thank you! How have you three met and decided to form a band? The story began in late 2007...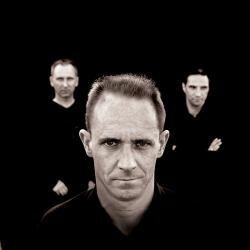 Interview with Analog Angel
2009-11-23 /
Dobermann
/ Reads: 4590
Interview with Derek, John and Robert, members of Scottish electro band Analog Angel. After a long break from creating music, the band's coming back with brand new album Dischords. They agreed to answer some questions regarding the newest circumstances and some stories from the past too. Analog Angel:...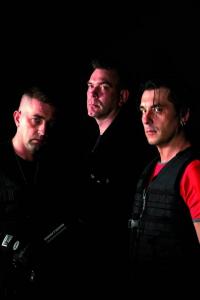 Interview with Tyske Ludder
2009-08-07 /
promofabrik
/ Reads: 4455
Lucy: Hello Tyske Ludder! Many thanks that you have time to do an interview with us. How are you guys? Olaf: Oh well, we still feel quite rough after the WGT. We are old men now and it takes us a bit longer to get back on the track...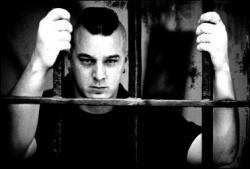 Interview with Noisuf-X
2009-07-28 /
promofabrik
/ Reads: 17036
Jan L. started experimenting with making electronic music in 1988 with the assistance of the humble Commodore 64 computer, which was later jettisoned in favor of an Amiga. Recording 10 albums' worth of material in the meantime, Jan came to the attention of Scanner/Dark Dimensions and released his debut album,...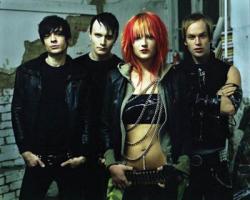 Interview with Alice in Videoland
2009-06-02 /
promofabrik
/ Reads: 4339
01. Leo: 'She's a machine' is your third album actually, but the people in Germany haven't heard anything about you. Why? Alex: We got signed to Swedish label National after just 6 months, and we were so excited! We didn't really think about an European release back then, and...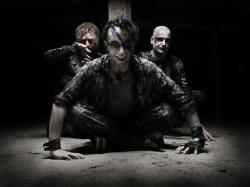 Interview with Project Pitchfork
2009-05-10 /
promofabrik
/ Reads: 17912
01. Hi Peter, thanks that we have the opportunity today to ask you a few questions. How are you? Did you have a good New Year? Peter Spilles:  Well, yes. Counting to the fact, that I have been busy with production, cover artwork and so on, I spent it...