Sort by: Title


Add date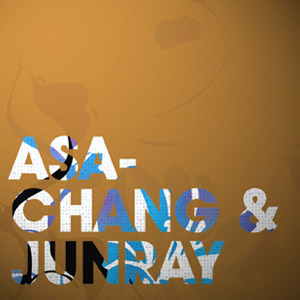 80%
Asa Chang - Jun Ray Song Chang
2005-10-09 /
Nihil
/ Reads: 3564
I don't know why I made myself into this craziness like reviewing this LP. But if I've already tempted myself to do it I will try to do my best. I've never heard more experimental music in my life. This is why it is so hard to comment on it....
75%
Auto-Auto - Sounds of a new generator
2005-10-09 /
Selene
/ Reads: 5585
Auto-Auto is a new group debuting on the music market. They started making music [with nothing better to do ;)] in 2004. At the beginning they didn't want to release anything, but after improving their skills they contacted with the label "Substream" from Gothenburg and decided to appear on the...

60%
Bruno Kramm - Coeur
2005-10-09 /
Nihil
/ Reads: 3562
Bruno Kramm has been present on the dark independent music scene for over 15 yeas now. After 10 years of cooperation with Stefan Ackermann he decided to make a try and release a solo project. Here's what came out it. First of all, one remark – Das Ich fans should...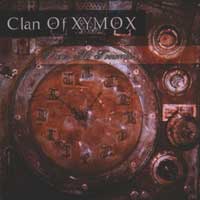 80%
Clan of Xymox - There's No Tomorrow
2005-10-09 /
Nihil
/ Reads: 11445
And here we have Clan of Xymox for 45 minutes. 6 x There's no Tomorrow + two additional tracks. Basically, there's no need to include those two additional on the EP, but since the band decided differently, than after all, why not ;) The additional tracks are not needed simply...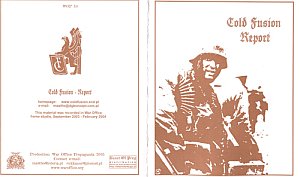 80%
Cold Fusion - Report
2005-10-09 /
Nihil
/ Reads: 8425
Cold Fusion is a very talented Polish band playing Military Ambient. At the very beginning I warn You – if You want to get their CD 'Report" you may have serious problems: the label recording company World Office Propaganda released only 200 cds. It's sometimes hard to believe what treasures...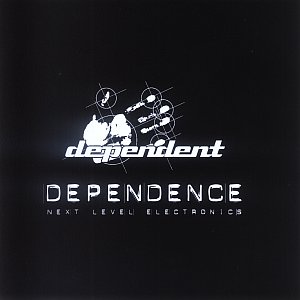 90%
Dependence
2005-09-24 /
Dobermann
/ Reads: 3810
Let's get back to the year 1999. Reality TV doesn't exist, the clear CD costs fortune, the recorder is a luxurious thing and World Trade Center stands still and looks nice ... In this year appears a label recording company which gathers five bands - Covenant, VNV Nation, Velvet Acid...