Sort by: Title


Add date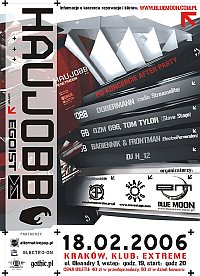 Haujobb + Egoist
2006-02-27 /
Nathashah
/ Reads: 5110
I'm looking at the concert ticket at the moment... and I'm thinking that the price for such a good fun wasn't too high. On the contrary. Anyone who didn't go should feel remorse. The charm of the city Cracow, a great club 'Extreme', people who can't be omitted while talking...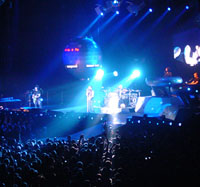 Depeche Mode
2006-03-16 /
Attack
/ Reads: 11633
On the March 14th - on the biggest polish concert stage in a hall - Spodek in Katowice - over 9000 fans could see and hear live Depeche Mode - the legend band from english city Basildon. Tickets for this show were sold out many months before the show, and...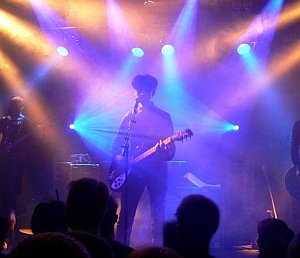 Clan of Xymox, Deathcamp Project
2006-03-22 /
khocico
/ Reads: 14521
The news that Clan of Xymox was going to play on the 7th birthday of Nostromo in the nearby city Goerlitz electrified many Polish fans who promised to come to the concert. Indeed, when me and my friends finally got to the club we could hear fragments of the Polish...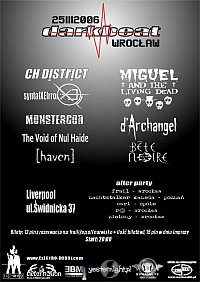 DarkBeat Festival
2006-03-27 /
khocico
/ Reads: 18491
Dark beats had been announcing for quite a while the news that wonderful artist were going to come to Wrocław to play for the audience gathered in the club 'Liverpool' and to celebrate the 10th anniversary of the portal postindustry. Apparently, this African way worked well as when we were...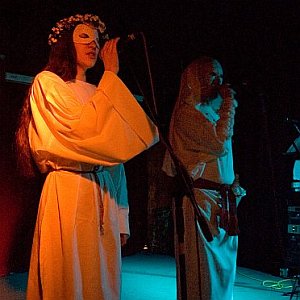 Desiderii Marginis + Moon Far Away + Horologium
2006-04-11 /
Dobermann
/ Reads: 5598
The whole event started 40 minutes late - the usual procedure with such concerts. However, no one seemed unhappy with that as most of the people hadn't seen each other for quite a while and as all the 'insiders' know each other, soon the gossips without end began....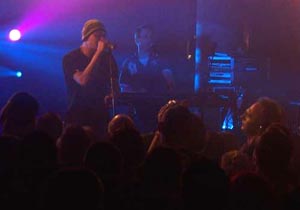 Baltic Electro Waves Transmission #3
2006-05-04 /
Attack
/ Reads: 15085
On 29 April, on Saturday afternoon a squad of fans from Poznan (Western Poland) went by train to Baltic Electro Wave Transmission festival in Szczecin. First we've visited Media Markt store where we could met healiner of this years festival – a brithish band MESH. We've to wait a little...