Sort by: Title


Add date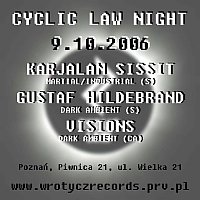 Cyclic Law Night
2006-10-24 /
Nathashah
/ Reads: 4707
Piwnica 21 is a place that I've always associated with the highest class ambient. I only regret that the atmosphere does not always follow. After all the atmosphere is created by the people and they sometimes become more ambient than the music itself... I just wanted to say that it...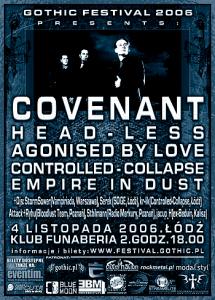 Gothic Festival #3
2006-11-12 /
Ultima
/ Reads: 14832
The 4 of November saw us entering Funaberia from a rain-flooded street in Lodz. Inside, it was so cold that the water drops on our clothes were almost freezing. The number of pople inside at the time of the festival's beginning suggested that after it ends, we'll all be Covenant's...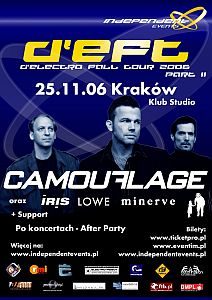 d'Electro Fall Tour
2006-12-15 /
Ultima
/ Reads: 11417
The last stage of Independent Events' d'Electro Fall Tour took place on the 25th of November in Krakow's "Studio" club. The first thing I noticed after entering the venue was the pleasant indoor temperature ;], the second - electro-pop sounds produced from the stage by NUN, who had climbed the...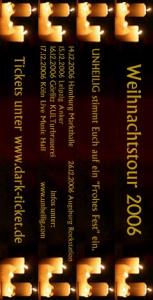 Weihnachtstour 2006
2006-12-18 /
khocico
/ Reads: 7965
We'd been waiting long for the concert utterly enchanted by the summer gigs of Unheilig. We'd been counting days and in our heads there was a sound of bells of "Kling Glöckchen " ringing. And so time had come... KULTurbrauerai where the Görlitz part of Weihnachtstour 2006 took...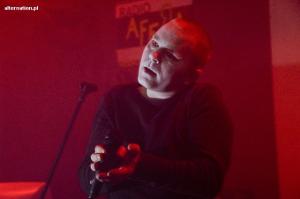 Protagosterium tour
2007-01-15 /
khocico
/ Reads: 13334
The Wroclaw part of Protagosterium tour took place on 11th January 2007 in the club Liverpool. The line-up was: [haven], bisclaveret and synta[xe]rror. The evening was started by the concert of the project [haven] which was partly to promote the new publishing of the artist - "Naos". The...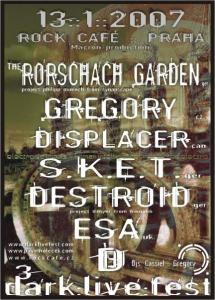 Dark Live Fest 3
2007-01-18 /
khocico
/ Reads: 6928
Prague 13.01.2007 Rock Cafe The third edition of Dark Live Fest took place in the underground of Rock Cafe. The club is located quite near the city center so there were no problems in getting to the place. It has two floors and the lower one, where...