Sort by: Title


Add date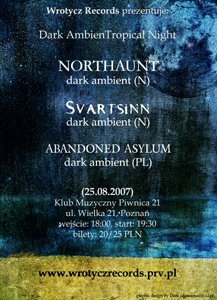 Dark AmbienTropical Night
2007-11-13 /
Dobermann
/ Reads: 3923
Events signed by Wrotycz Records remain engraved in my memory for long - and these are of course nice memories; this time it won't be any different. Dark AmbienTropical Night, as well as other events organized by this label, took place in an old club Piwnica 21....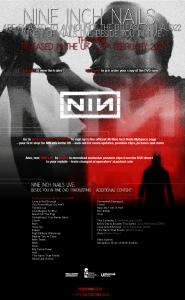 Nine Inch Nails
2007-11-22 /
happyjunkie
/ Reads: 9102
Nine Inch Nails (Zimni Stadion, that is a skating rink…) 18. Aug 2007. Prague We left Wroclaw in the morning. The atmosphere in the bus was awesome ("why don't we play some music? Yeah! This band starting with 'n' would be the best! Yeah! Nelly Furtado!".) We got...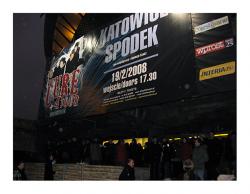 The Cure
2008-02-26 /
hic_draconis
/ Reads: 3572
Spodek Hall, Katowice, Poland 19/02/2008 3 HOURS!!! THEY PLAYED FOR 3 HOURS STRAIGHT! 3 AMAZING HOURS!!! THE CURE ROCKS!!!!! Actually, they played for 2 hours straight (from 20 pm to 22 pm). But just right after that, there was an encore which lasted… an hour...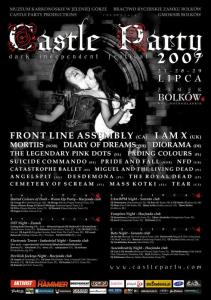 Castle Party 2007
2008-03-14 /
alphar
/ Reads: 66014
When I'm ending to write the review the incense stick dies down in an ashtray. I relax my palm muscles, fall in the armchair and turn on the recent IAMX album. This year's edition was a fine experience for me though perhaps not as far as the music...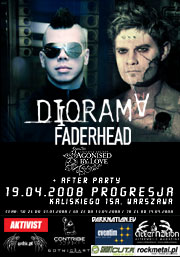 Diorama + Faderhead + Agonised By Love
2008-04-23 /
Attack
/ Reads: 12488
A journey to the concert of Diorama + supports had been planned in the A.D 2008 diary ' almost a quarter before as a real must-be. Despite the fact the club Progresja is not easily accessible - especially for the people from other cities – it didn't scare the Poznan...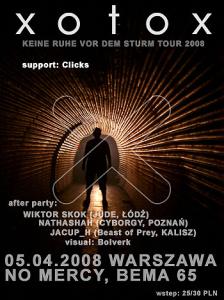 Xotox + Clicks!
2008-05-13 /
Dobermann
/ Reads: 5584
We got to the club a long time before others so we could see all the preparations for the concert, as well as Xatok`s sound check. Thanks to that we knew that we had to arm ourselves with massive armor because there would be a mighty explosion on stage.... but...