Sort by: Title


Add date


Closterkeller and The Act
2005-10-09 /
Attack
/ Reads: 10431
In a winter cold evening, those who love good gothic rock, gathered in Bazyl Club in Poznan. One hour before the beggining, part of the club was made available to fans and it was full. That was a good sign - public has come!. Concerts began due to schedule -...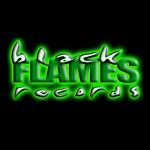 Black Flames Festival #2
2005-10-09 /
Attack
/ Reads: 7040
Well. the second edition of Black Flames Festival is over. In my opinon - full success. I've set up in a club obroud 6 pm, and I had an ocasion to listen to Combichrist during the test, and I new I wont be dissapointed this night! At the...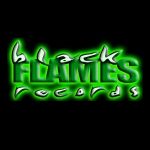 Black Flames Festival #2
2005-10-09 /
Nathashah
/ Reads: 6780
What a surprise! Such an amount of energy literally crushed me! Five bands which did their best. Five possibilities to satisfy the most particular ones, the target hit five times. Each band presented the highest level within their music genre. Going to the festival, everyone knew they wouldn't be disappointed....
Depeche Mode Devotional Convention
2005-10-09 /
Attack
/ Reads: 17957
On Saturday night February 26th V Ogólnopolski Zlot Fanów Depeche Mode [ 5th Meeting of Polish Depeche Mode Fans ] organized by the artistic group Little Pleasure took place. The party was in Głogów, in the club MayDay. We went from Poznań in the afternoon, in two groups, which after...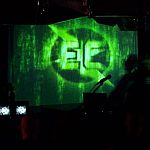 FakOff Festival #1
2005-10-09 /
Dobermann
/ Reads: 6435
On 9th April we took the 2.20, fast train which provided a decent journey to Wrocław with a really minute delay of 80 minutes ... well.. Polish Rail :) After the arrival our group from Poznan split up and everyone went to do something like eat, drink etc. Anyway ......
MASCHINENgeSCHREI
2005-10-09 /
Nathashah
/ Reads: 3834
MASCHINENgeSCHREI I was given a task to write a relation from that event. Strange task… Extraordinary because the event was extraordinary. Everything pulled out from its reality and put into a indescribable world. All that shall be told will fall apart, flee, but appears on my lips nevertheless. How can...