Sort by: Title


Add date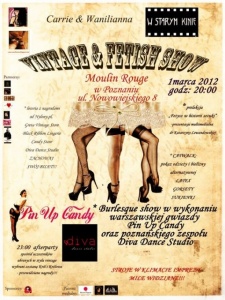 Vintage & Fetish Show
2012-03-04 /
krucza
/ Reads: 4518
1st March in "W Starym Kinie" club in Poznan started the first edition of Vintage & Fetish Show, organised by Carrie and Wanilianna - bloggers, models, big pin-up and vintage fans. Main sponsor was the Pussy Project - enterprise that promotes education and sexual progress of women. Advertising of Vintage...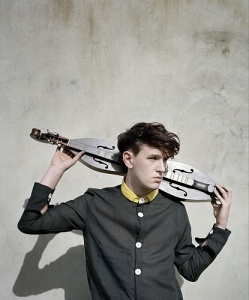 Patrick Wolf
2012-02-27 /
nocturnal moth
/ Reads: 2275
To provide a record of events in the timeline, I must begin with flicking the organizers noses a bit. The concert was planned to start at 8 p.m. According to the information on the web, gates open at 7 p.m. So when I came to Firlej club at about...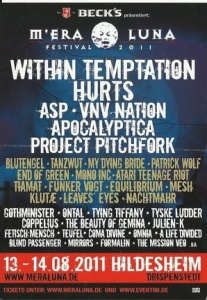 M'era Luna 2011
2012-02-22 /
semi android
/ Reads: 14483
Friday. Hildesheim gave us a rainy welcome. No concerts took place on Friday. Which does not mean whatsoever that nothing was going on. In the pagan village somebody was giving performances nearly all the time, while at hangar, starting from 20.30, German writers – Markus Heitz, Christian von...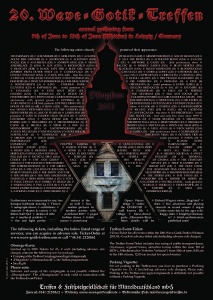 Wave Gotik Treffen 2011
2012-02-20 /
Dobermann
/ Reads: 12853
This year, due to a substantial number of bands presented in the line up of WGT, celebrating the 20th anniversary of the event's existence, the festival commenced a day earlier. Unfortunately, our participation in the event began on Friday and we missed the chance to see i.a. Das Ich. In...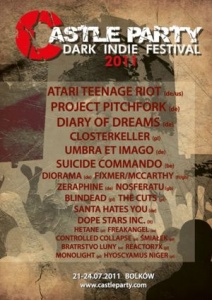 Castle Party 2011
2012-02-18 /
murd
/ Reads: 19771
However indistinctive a town Bolków might appear to an ordinary Pole, it is by all means a meaningful place for each fan of dark independent music, bringing a direct association with a festival called Castle Party. Every year, crowds of enthusiasts of more or less dark tunes are lured to...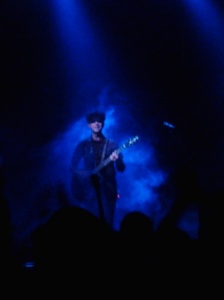 Wrocław Industrial Festival 2011 + Clan of Xymox concert in Łódź
2012-01-27 /
savetier
/ Reads: 4637
I went to Łódź, a large industrial city near the Polish capital Warsaw, because of a concert of Clan of Xymox. The journey began with a train ride from my home town Ljubljana to Vienna, then through Katowice to Wrocław, where the X. Wrocław Industrial Festival was taking place, which...