Sort by: Title


Add date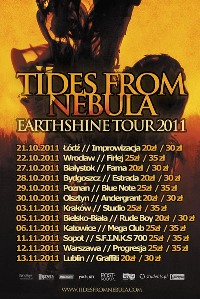 Tides From Nebula + Thesis + Forma
2011-11-14 /
hellium
/ Reads: 2407
This time, in the Blue Note on a Saturday played innovative Polish bands - Forma and Thesis before the star of the evening - Tides From Nebula. Forma – is a progressive music, also named by a group members as a "postal rock", a combination of different sounds sometimes...
The Mission + Fields of the Nephilim + Gene Loves Jezebel
2011-11-12 /
ShinePoisonIvy
/ Reads: 5064
Tickets for XXVth anniversary of The Mission in the Brixton Academy O2 were sold out many months before a memorable date 22 October 2011. When it was announced, that Wayne Hussey himself invited legendary frontman of Fields of The Nephilim - Carl McCoy to cooperation,one could almost forget about the...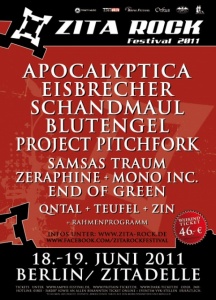 Zita Rock Festival 2011
2011-10-02 /
Magda Krasińska
/ Reads: 8352
Heavens set upon us. Casting spells over the weather didn't work, nor did nervously (every five minutes) checking the online weather forecasts. It was said it's gonna rain – that's it. The very crossing Berlin from its eastern to the western side reassured us that the forecasts were not...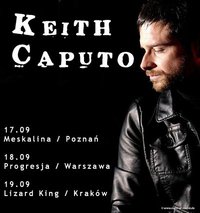 Keith Caputo
2011-09-25 /
hellium
/ Reads: 1444
Who would have thought, that in a heart of weekend madness, where all around a dancefloor night fever took place, at Meskalina would be that evening so crowded. Still ongoing summer Saturday was firing the atmosphere red in the clubs located nearby, but it did not prevent the concert attracted...
Wrocław Industrial Festival 2010
2011-09-21 /
Scather
/ Reads: 8874
Before going to Wroclaw on WIF by train, I have carefully checked the weather forecast. I always do so if I don't want to land in briefs, with a rubber life belt and flippers in snow drifts, a situation which actually happens to me anyway, thus I am quite assured...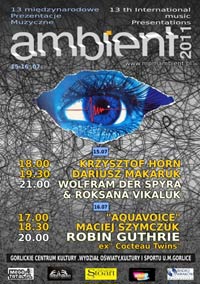 Ambient Festival 2011
2011-09-21 /
fiuri
/ Reads: 1711
In the cloudy, but quite nice afternoon I came, together with my friends to Gorlice, a small town not so far from Tarnów. Our aim was to find Community Centre where during two days (15-16 July) Ambient Festival 2011 was to take place. It was thirteenth edition of the festival...