Sort by: Title


Add date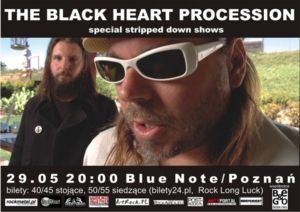 The Black Heart Procession + Kev Fox
2011-08-06 /
hellium
/ Reads: 2250
An incredible band named The Black Heart Procession visited Poznań once again on 29th May, this time accompanied by a support. Hence, a short while after 8PM struck, inconspicous Kev Fox, a musician from England, appeared on stage, having already won recognition amongs Polish fan owing to his previous performances...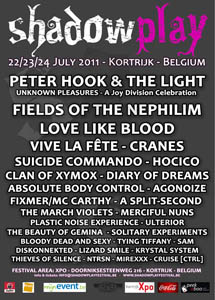 Shadowplay Festival 2011
2011-08-04 /
ShinePoisonIvy
/ Reads: 14472
SHADOWPLAY FESTIVAL is a new formula, which replaced Gothic Festival held previously in Belgium. The event moved from Waregem to picturesque town of Kortrijk, and more precisely to the complex XPO Kortrijk. For three consecutive days 22 - 24 July, the crowd of fans of so called...

CLICKS live!
2011-07-04 /
murd
/ Reads: 4851
On 24th June 2011 Clicks, a very promising electro project of Wojciech 'kr-lik' Król from Łódź, took Wrocław-located club Das Lokal by strom, ruthlessly treating its audience to an outstandingly electronic sound, enriched with extremely catchy melodies of rather high addictive level. The band presented a range of well-choosen...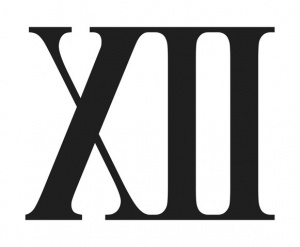 XII
2011-06-08 /
ShinePoisonIvy
/ Reads: 3614
XII - Twelve is a British band from the Stevenage founded in September 2009 by John Carter, the musician known so far from his bass playing in the Fields of the Nephilim, as well as his cooperation with Carl McCoy on the album "Mourning Sun" and tour Coromonies 2008. In...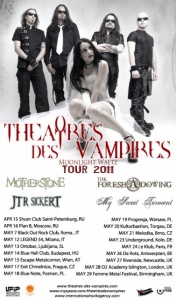 Theatres des Vampires + Motherstone + My Sweet Torment
2011-06-02 /
hellium
/ Reads: 3577
Blue Note is mainly familiar to real enthusiasts of the jazz sessions. This time a group of musicians presenting totally different style of music were invited to perform there. For a start, My Sweet Torment gave their show. The band's members were wearing diabolical masks that a random black...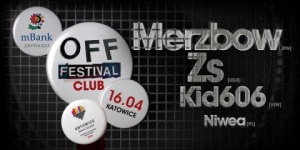 OFF Festival Club
2011-05-27 /
morrigan
/ Reads: 1581
Wondering what to begin with three words came to my mind and I can't help stating that OFF Festival Club in Katowice actually can be described in these three words: noise, darkness and smoke. Festival took place in a different localization that it was initially planned, namely in Gugalander Theatre....