Sort by: Title


Add date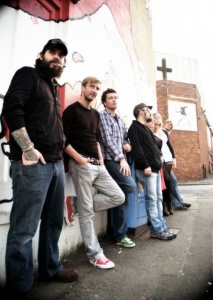 Crippled Black Phoenix
2011-05-22 /
hellium
/ Reads: 3955
This time lovely and cozy Meskalina played host to a band called Crippled Black Phoenix. This is not a group for people who adore naming everything, and everyone who happened to pigeonhole the mentioned project would simply twist his or her tongue. Which makes the band even more intriguing. The...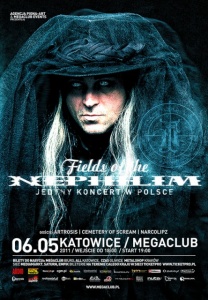 Fields of the Nephilim + support
2011-05-18 /
murd
/ Reads: 5770
On 6th May 2011 a venue called Megaclub, located in Katowice, witnessed a raid of individuals cloaked in the darkest shades of black. This group of people arrived there with solely one aim - to personally experience a range of outstanding sensations, from the borders of mysticism and transcendence, whose...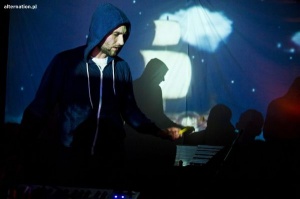 Arms and Sleepers
2011-05-12 /
hellium
/ Reads: 3239
Meskalina club has been famous for its wide range of parties dedicated to alternative music, hosting the artists that, more often than not, have possibility to present their sound achievements to the gathered audience. Hence Arms and Sleepers visited Poznań on a certain Tuesday evening. The event was due to...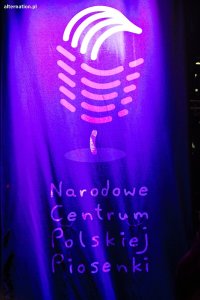 Street Culture: Soundwave!
2011-05-10 /
goth4you
/ Reads: 3647
15th April, fairly sunny and pleasurable day. After a nice way of traveling, provided by our PKP, I got off at a typically comunist railway station in Opole, where Soundwave was to take place and three concerts: Irfan, Sieben (Matt Howden) and OF The Wand And The Moon within this...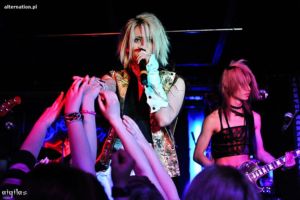 Orochi
2011-04-29 /
nocturnal moth
/ Reads: 3000
Long time ago eight-headed dragon yamatano orochi spread fear among inhabitants of Japan. His eyes were "red as boiling blood," he had eight heads and eight tails and his body covered eight valleys. Every year the dragon kidnapped a beautiful virgin until brave samurai Susanoo, thanks to his cleverness, courage...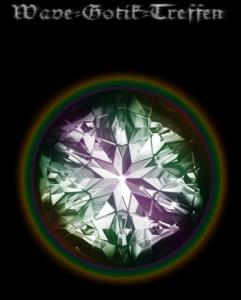 Wave Gotik Treffen 2010
2011-04-28 /
Wrotycz
/ Reads: 6778
The time around Whitsun is surprisingly a very important date for the fans of dark music. The reason for that is the biggest festival in the world, namely Wafe Gotik Treffen taking place every year in Leipzig. Anyway, it is a great feast, which in this year is taking place...