Sort by: Title


Add date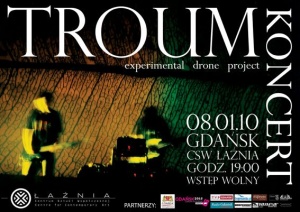 Troum
2011-02-21 /
PLIKT
/ Reads: 4401
Gdansk welcomed us with delicate fog and faltering rain. The city emerged from beneath us suddenly appearing out of the sea of tangled clouds. We arrived 40 minutes earlier, so we still had some time for coffee and to put ourselves in the mood for the weekend attractions. I was...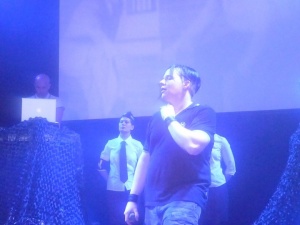 Nachtmahr + Uberbyte
2011-02-14 /
Jo Pawley
/ Reads: 2770
Saturday.830am. I am awake, getting ready to go to London for a very good reason. Nachtmahr and Uberbyte playing at the O2 Academy in Islington. When I found the venue after getting lost a couple of times as I had never been there before, in the queue I met a...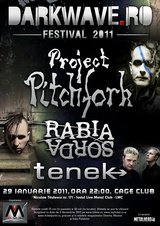 Darkwave.Ro Fest 3
2011-02-11 /
Dorel Tudor
/ Reads: 4334
The evening of 29th January 2011 prepaired to the Romanian goth fans unforgettable moments. The event was organized by Viva Music and the choosen place was Cage Club in Bucharest and the line-up meaned: Project Pitchfork, Rabia Sorda and Tenek. Starting 9 p.m. people enjoyed the club's goth atmosphere, the...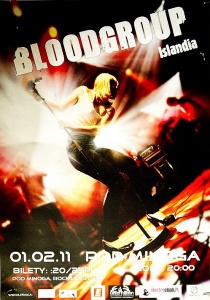 Bloodgroup
2011-02-08 /
murd
/ Reads: 1763
A number of bands, whose works I currently praise and glorify in every way possible, comprises a resultant of sheerly accidental range of listenings, subconscious clicks being a result of the search for the sound nourishment, which would satisfy my own musical hunger, annoying me in its entirety, almost chronically....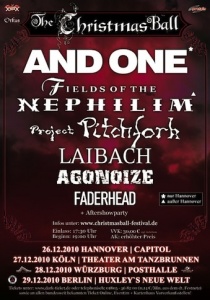 The Christmas Ball Festival 2010
2011-02-02 /
Dobermann
/ Reads: 7836
The Christmass Ball is a cyclical event which takes place annualy in a couple of German cities. This year, as somewhat a novum, The Christmass Ball arrived in Berlin. The lineup of the Berlin edition consisted of 5 bands. Bearing in mind though road conditions, we set off on our...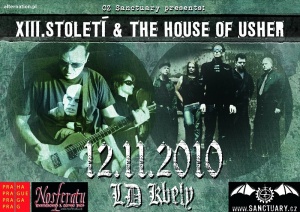 XIII Stoleti
2011-01-22 /
wlasow
/ Reads: 3305
The confessional of Petr Stepan whispers: "Gothic – The Rock King is Alive!" Kabaret Voltaire was open jointly on September 12th, 2010 by two legends of gothic rock: The House of Usher (Germany) and XIII Stoleti (the music icon from The Czech Republic). In the beautiful...