Sort by: Title


Add date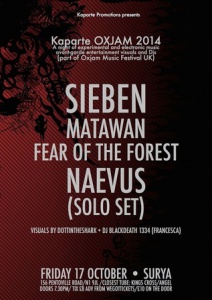 Sieben + Matawan + Fear of the Forest + Lloyd James
2014-10-23 /
goth4you
/ Reads: 2384
For the date of 17 October 2014 I was waiting with kinda longing, looking forward for Kaparte OXJAM 2014, organised in Surya, one of the London clubs. The club is placed quite close to the Kings Cross train station. Because Surya is small place, I was happy I will enjoy...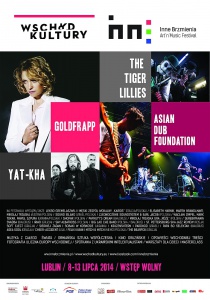 Goldfrapp
2014-10-15 /
marx
/ Reads: 1640
Report from Goldfrapp's concert in Lublin - 13.07.2014 If barely a few months ago someone told me that in Lublin, one of my favorite electronic music bands would perform, I'd treat them as a lunatic and advised them to cease overusing booze. Now, when I experienced firsthand one of...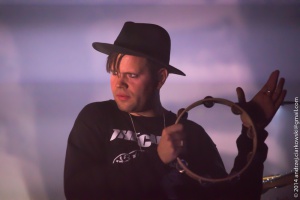 Trentemøller and First Hate in Gdańsk
2014-10-04 /
MoeMuhovitz
/ Reads: 1923
On Friday, October 3rd, Danish DJ, multi-instrumentalist and electronic music producer Trentemøller played at club B90. He was accompanied by live band of five people. Varied tracks combining club and rock sounds sounded great live. From the start audience had enyojed themselves. The role of a support act on this...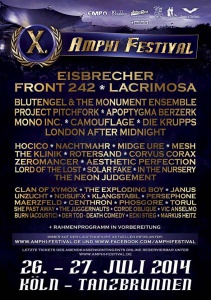 Amphi Festival 2014
2014-09-25 /
pornocreep
/ Reads: 9478
This year's editio turned out to be even more exceptional than any of us could expect. Firstly Amphi Festival celebrated its 10th birthday – 16 000 fans came to Tanzbrunnen in Cologne to enjoy this fact and the unique line-up. Also special gadgets and souvenirs such as t-shirts, postcards and badges...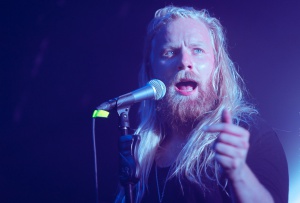 GusGus and Paris XY in Gdańsk
2014-09-20 /
MoeMuhovitz
/ Reads: 2793
On Sept. 19th, GusGus played at club B90. Collective is currently promoting latest album "Mexico". Few days before event tickets has been sold out. The same situation took place in other Polish cities. I was eagerly waiting for this concert and I wasn't disappointed. GusGus presented thrilling audiovisual show and...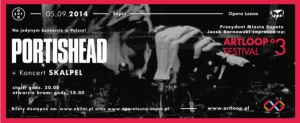 Portishead + Skalpel
2014-09-13 /
voigtkampff
/ Reads: 2311
On Sept. 5th, 2014 Sopot's Opera Leśna (Forest Opera House) held an extraordinary show of the triphop legend Portishead. The only appearance of the Brits in Poland, ending their tour, took place on the occasion of the 3rd edition of the ARTLOOP Festival, which combines visual arts, design and music. The...