Sort by: Title


Add date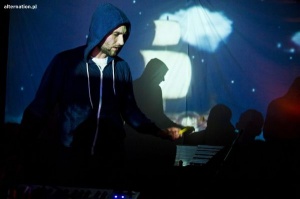 Arms and Sleepers
2011-05-12 /
hellium
/ Reads: 3551
Meskalina club has been famous for its wide range of parties dedicated to alternative music, hosting the artists that, more often than not, have possibility to present their sound achievements to the gathered audience. Hence Arms and Sleepers visited Poznań on a certain Tuesday evening. The event was due to...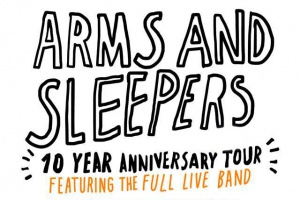 Arms And Sleepers – 10th Anniversary Tour
2016-09-26 /
hellium
/ Reads: 3106
There are few places in Poznań with the unique climate as Meskalina. This club is friendly both for regulars and guest artists. I had the pleasure to see the Arms And Sleepers for the first time live 5 years ago exactly in Meskalina. The band gave then an amazing performance...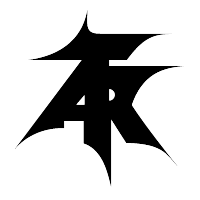 Atari Teenage Riot
2010-10-14 /
murd
/ Reads: 3658
When, after a ten-year break, a cult band Atari Teenage Riot announced its reactivation, adding the icing on the cake by announcing the upcoming European tour, every self-respecting fan of this band must have got overwhelmed by an extraordinary feeling of excitement. Additionally, when the rumour about their prospective concert...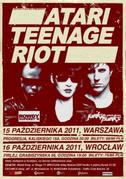 Atari Teenage Riot + Rowdy Superstar + Junkie Punks
2011-12-21 /
soulfake
/ Reads: 2592
On 16th October 2011 the legend of Digital hardcore Atari Teenage Riot appeared in Firlej club in Wrocław. After a break lasting as long as 11 years the band returnem with a new album "Is this hyperreal?" which was promoted in two Polish cities – Warszawa and Wrocław. There were...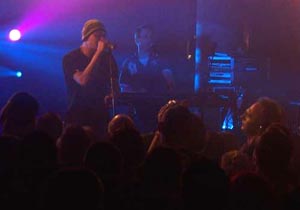 Baltic Electro Waves Transmission #3
2006-05-04 /
Attack
/ Reads: 15317
On 29 April, on Saturday afternoon a squad of fans from Poznan (Western Poland) went by train to Baltic Electro Wave Transmission festival in Szczecin. First we've visited Media Markt store where we could met healiner of this years festival – a brithish band MESH. We've to wait a little...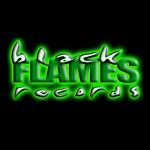 Black Flames Festival #2
2005-10-09 /
Attack
/ Reads: 7176
Well. the second edition of Black Flames Festival is over. In my opinon - full success. I've set up in a club obroud 6 pm, and I had an ocasion to listen to Combichrist during the test, and I new I wont be dissapointed this night! At the...