Sort by: Title


Add date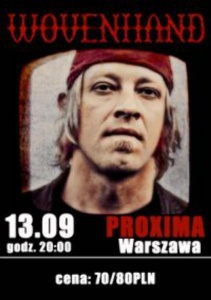 Wovenhand in Warsaw
2012-11-07 /
krucza
/ Reads: 2365
September 13th in Warsaw Proxima played Wovenhand. At the beginning the concert had been planned on Saturday, 30th June. Though a term was moved to the middle of the week the club was full of fans dedicated to this American project. Charismatic David Eugene Edwards, vocalist of legendary 16...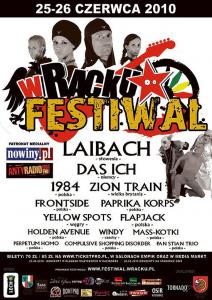 wRacku Festival 2010
2010-09-13 /
Tofik
/ Reads: 5485
The first edition of wRacku festiwal took place in Racibórz on the 25th and 26th of June. Bands from different countries, representing different genres of music, arrived in that small Silesian city, located nearby the border with Czech Republic. The price of tickets was not exorbitant and included a place...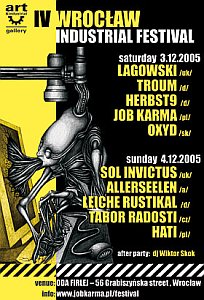 Wroclaw Industrial Festival IV
2005-12-12 /
katakan
/ Reads: 13059
Day one The forth edition of Wroclaw Industrial Festival – the greatest industrial event in this part of Europe - presented its exhalation in the club "Firlej", located in Wrocław. Alike one year ago, the audience had a chance to see ten, extremely interesting music projects. Despite the...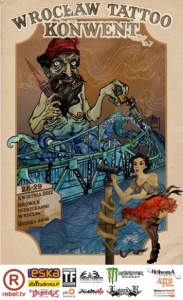 Wroclaw Tattoo Konwent 2012
2012-05-28 /
Jenna_Malique
/ Reads: 3341
Wrocław is rich in creative events! It's widely known that the capital of Lower Silesia is racing (and gradually catching up) with other polish and european cities in organizing various events. There are huge festivals (Dialog Theatre Festival, "classic" Wratislavia Cantas and Musica Electronica Nova, movie-oriented New Horizons) as well...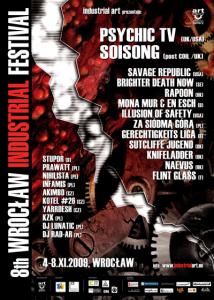 Wrocław Industrial Festival 2009
2010-02-03 /
Thalia
/ Reads: 4620
The Gothic Hall in Wrocław is one of those places, where there's some kind of invisible amazing atmosphere In the air. The chuch adapter for organization of partie is truly impressive, and Industrial Festival is an event, which with its exquisite atmosphere matches up with the beauty of the church...
Wrocław Industrial Festival 2010
2011-09-21 /
Scather
/ Reads: 8933
Before going to Wroclaw on WIF by train, I have carefully checked the weather forecast. I always do so if I don't want to land in briefs, with a rubber life belt and flippers in snow drifts, a situation which actually happens to me anyway, thus I am quite assured...