Sort by: Title


Add date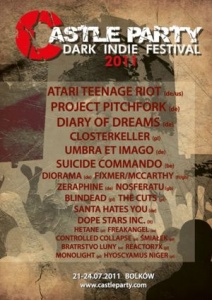 Castle Party 2011
2012-02-18 /
murd
/ Reads: 20763
However indistinctive a town Bolków might appear to an ordinary Pole, it is by all means a meaningful place for each fan of dark independent music, bringing a direct association with a festival called Castle Party. Every year, crowds of enthusiasts of more or less dark tunes are lured to...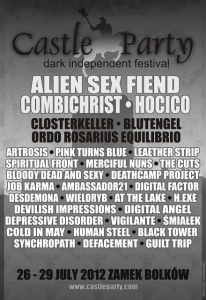 Castle Party 2012
2012-08-20 /
morrigan
/ Reads: 25438
Once a year in a small town Bolków for a few days "a source of darkness" is focused. It is proved how far it can reach by the fact that this inconspicuous place becomes a destination for dark souls not only from the whole Poland but also from many different...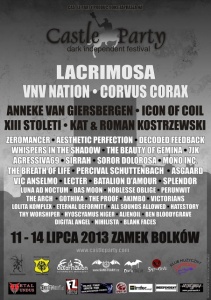 Castle Party 2013
2013-08-29 /
morrigan
/ Reads: 15686
Another, exceptional and full of musical sensations, edition of Castle Party festival is over. The biggest drawback of this event every year is the fact that it ends too quickly. The charming character of the place, in a way lofty atmosphere of the castle and most of all music, vibrating...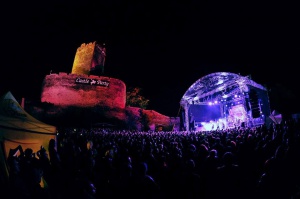 Castle Party 2014
2014-07-24 /
morrigan
/ Reads: 13155
The castle in Bolków for dozen or so years has hosted the fans of dark sounds. Invariably the crowds of Goths have been coming here during hot summer days to celebrate their festival. Castle Party, that's what we are talking about, this year took place from 17th to 20th July...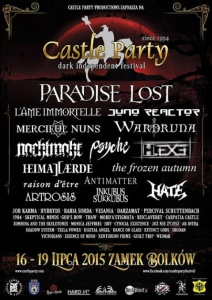 Castle Party 2015
2015-07-26 /
morrigan
/ Reads: 9136
Following only apparently senseless statement that "not only life is important in life" for a few days a year we forget about every day matters, obligations, work and love disappointments. We pack our laces, tulle and latex and we travel towards… no, not towards the light at the end of...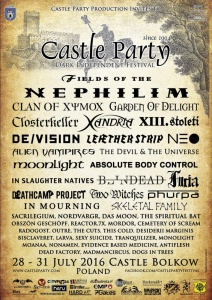 Castle Party 2016
2016-08-04 /
morrigan
/ Reads: 9194
Every year, in the middle of the summer, very small town in Poland called Bolków becomes a destination for the fans of darkness. Some of them come here to listen to music, some to meet old friends or get to know new ones, there are also those who come to...