Sort by: Title


Add date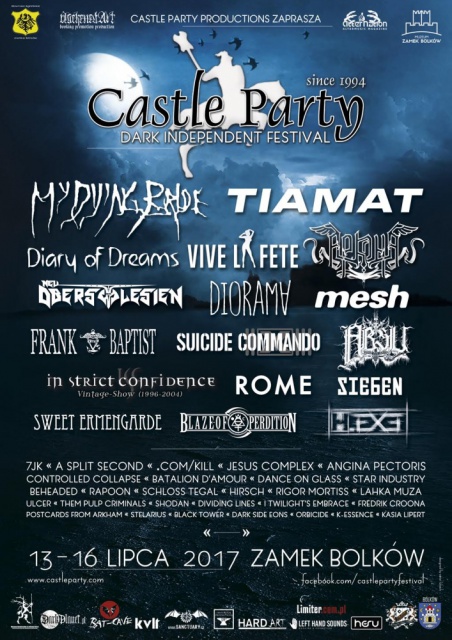 Castle Party 2017
2017-07-23 /
morrigan
/ Reads: 6831
Castle Party is a cyclical event taking place in a small town in Poland. In spite of existing for over twenty years already, it surprises us with something new every year. It may be musical revelation, or unexpected meeting or just dumplings. Some of the people just come here for...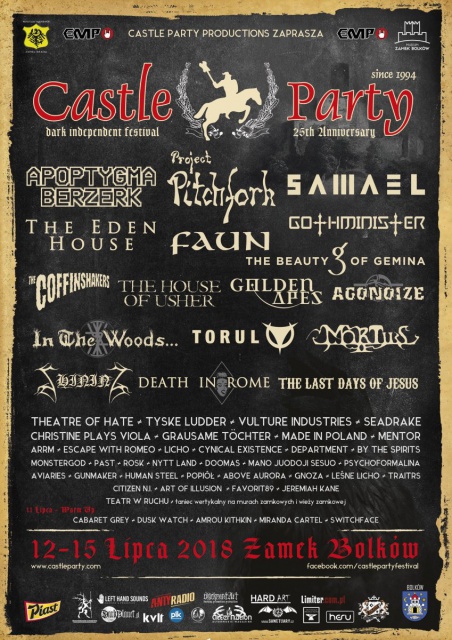 Castle Party 2018
2018-07-25 /
morrigan
/ Reads: 5014
Dearest, Castle Party 2018 is already a part of history and honestly I don't know how it happened. It seems like every year it goes faster. We've just arrived and here we are sharing our memories. This year's edition was a bit different than previous ones. There were some changes...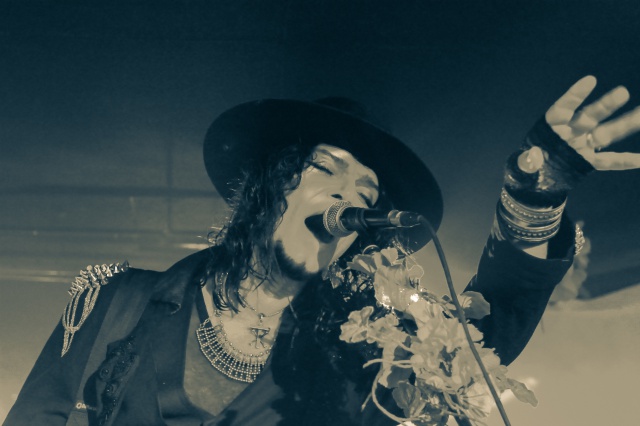 Christian Death - Behind the Veil Tour
2019-06-23 /
khocico
/ Reads: 2896
On 21st of June, the legend of the Gothic scene – the band Christan Death – played in the Liverpool club in Wroclaw. A day later, the project also performed in Warsaw, in the club Poglos. Both concerts were part of Behind the Veil European tour. The band, whose influence...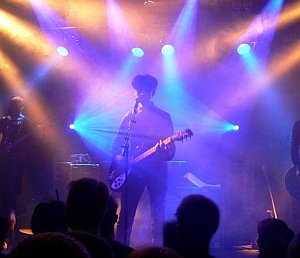 Clan of Xymox, Deathcamp Project
2006-03-22 /
khocico
/ Reads: 14928
The news that Clan of Xymox was going to play on the 7th birthday of Nostromo in the nearby city Goerlitz electrified many Polish fans who promised to come to the concert. Indeed, when me and my friends finally got to the club we could hear fragments of the Polish...

CLICKS live!
2011-07-04 /
murd
/ Reads: 5379
On 24th June 2011 Clicks, a very promising electro project of Wojciech 'kr-lik' Król from Łódź, took Wrocław-located club Das Lokal by strom, ruthlessly treating its audience to an outstandingly electronic sound, enriched with extremely catchy melodies of rather high addictive level. The band presented a range of well-choosen...
Closterkeller and The Act
2005-10-09 /
Attack
/ Reads: 10652
In a winter cold evening, those who love good gothic rock, gathered in Bazyl Club in Poznan. One hour before the beggining, part of the club was made available to fans and it was full. That was a good sign - public has come!. Concerts began due to schedule -...