Sort by: Title


Add date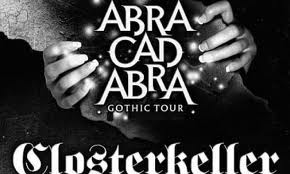 Closterkeller: Abracadabra Gothic Tour 2012
2012-11-24 /
RobertSaligia
/ Reads: 4239
Autumn is a busy time for Closterkeller - the annual "Abracadabra Gothic Tour" in permanently inscribed in the calendar. This year's edition is unique in a way - announced as the fulfillment of fans' wishes it consists of concerts, during which only the band's most renowned songs and hits would...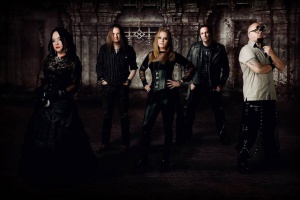 Closterkeller: Abracadabra Gothic Tour 2014
2014-11-24 /
RobertSaligia
/ Reads: 3901
This year's Abracadabra Gothic Tour is unique in several ways. Most obvious reason for this is the fact that it was the first, during which Closterkeller present in lineup rebuild in the end of 2013. With the tenth, anniversary edition challenged bassist Olek Gruszka and Zuza Jaśkowiak on guitar. This...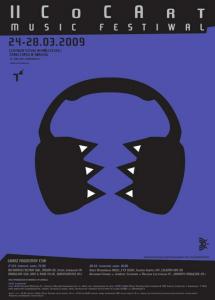 CoCArt Music Festival 2009
2009-08-23 /
agnes
/ Reads: 6082
Towards the end of March we could participate in another edition of CoCArt Music Festival. Just like a year before, the band members from Hati together with the Centre for Contemporary Arts in Toruń were the organizers of the festival. The second CoCArt Music Festival was enriched with some additional...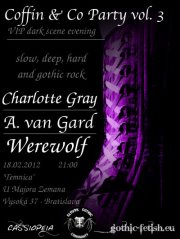 Coffin & Co. Party vol.3 [VIP dark scene evening]
2012-04-22 /
savetier
/ Reads: 1437
18.02.2012 – Pri Majora Zemana, Bratislava A lot of times I have already been to the Slovakian capital city, Bratislava, to carry out some ethnographies on the local underground rock scene. I didn't find much traces of the dark scene, though. By accident I found the club Batelier,...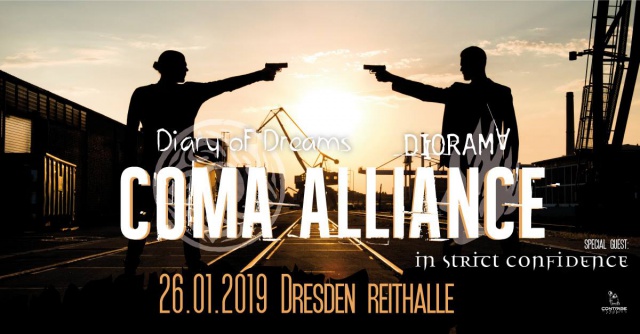 ​Coma Alliance Tour 2019
2019-01-29 /
khocico
/ Reads: 3917
Sometimes – especially when I overdose reading press - I wonder if there's still any raison d'être for live shows. Currently people are attacked by attractions everywhere they turn – any gadget, social media platform, screen, billboards or paper screams that loud that brain has trouble processing it all. Everything...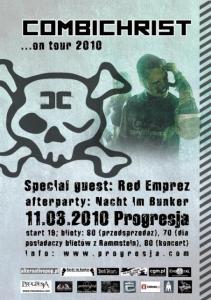 Combichrist
2010-04-15 /
Placyda
/ Reads: 5305
Before the show of Thursday evening's star on 11.03.2010, which was about to begin in Warsaw club, Progresja, that is the band Combichrist, there was a performance of Red Emprez, a Project from Bialystok, which unfortunately was a poor warm-up before the Norwegians'. Personally I have mixed feelings about...