Sort by: Title


Add date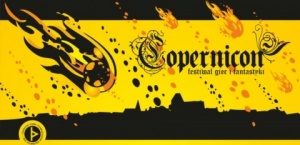 Copernicon 2012
2012-12-26 /
Closter
/ Reads: 2470
Copernicon 2012 Throughout September I watched as the organizers were adding posts on their fanpage, announcing the coming of something great. It's very nice that they keep in contact with convention goers and every day facebook was flooding those uncertain with incentives. In fact, if not for those and...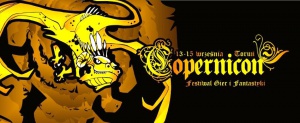 Copernicon 2013
2013-12-13 /
Closter
/ Reads: 3284
Copernicon 2013 Before convent After the previous Copernicon, which was an overwhelming pride of Toruń, there was no doubt, the next will be prepared with even greater momentum. Fanpage long before the beginning of the event lived by competitions and from day to day there were more and...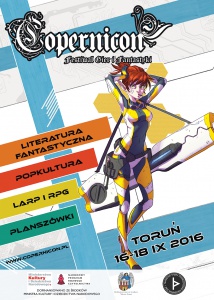 Copernicon 2016
2017-01-29 /
kantellis
/ Reads: 3334
Toruń greeted Copernicon participants with beautiful summer weather and a holiday atmosphere. Conditions ideal for a stroll through the old town to find all festival locations - fortunately, they turned out to be close, in a walking distance from each other. This allowed the movement between attractions to be very easy and pleasant, although it...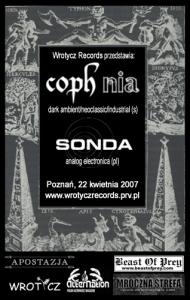 Coph Nia + Projekt Sonda
2007-05-07 /
Dobermann
/ Reads: 5302
On the 22nd of April, we had the chance to see another concert set brought to Poznan by the Wrotycz Records label. With a slight delay, Projekt Sonda entered the stage at 7.40 pm - a group of ambitious people who decided to resign from using digital machines...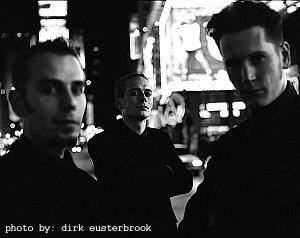 Covenant
2006-02-20 /
LeNa
/ Reads: 8602
I was wondering where to start the coverage of this unique [at least for me] event that is concert of Covenant supported by Rotersand and Client. ... I believe I shall start right from the beginning . It was quite late when we set off from Poznań and that was...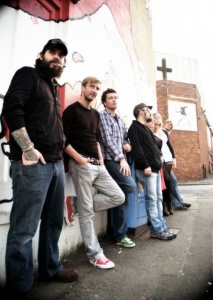 Crippled Black Phoenix
2011-05-22 /
hellium
/ Reads: 4228
This time lovely and cozy Meskalina played host to a band called Crippled Black Phoenix. This is not a group for people who adore naming everything, and everyone who happened to pigeonhole the mentioned project would simply twist his or her tongue. Which makes the band even more intriguing. The...