Sort by: Title


Add date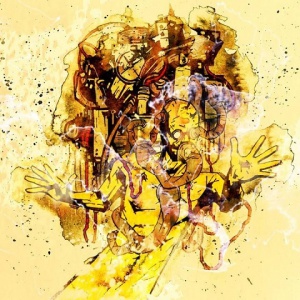 Crippled Black Phoenix and Liquid Landscape in Gdańsk
2014-05-13 /
MoeMuhovitz
/ Reads: 2389
Two progressive rock bands arrived on May 10 to Gdańsk club B90: British Crippled Black Phoenix and Dutch A Liquid Landscape. The British supergroup has a large group of fans in Poland, so many people have long awaited this show. The role of a support act on this evening...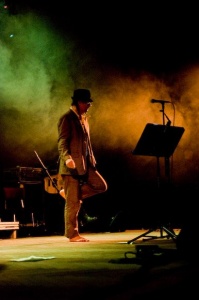 Current 93
2011-08-18 /
Ankara
/ Reads: 4630
Sick, sick, sick of six six six. Coverage from Current 93 concert inaugurating OFF Festival 2011 in Katowice. I'll start from the beginning, that is, I must explain that Current 93 is a very special band to me. There are a lot of memories and fondness associated with...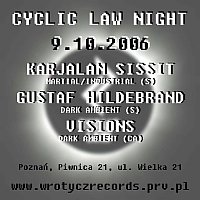 Cyclic Law Night
2006-10-24 /
Nathashah
/ Reads: 4943
Piwnica 21 is a place that I've always associated with the highest class ambient. I only regret that the atmosphere does not always follow. After all the atmosphere is created by the people and they sometimes become more ambient than the music itself... I just wanted to say that it...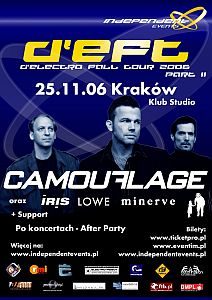 d'Electro Fall Tour
2006-12-15 /
Ultima
/ Reads: 11652
The last stage of Independent Events' d'Electro Fall Tour took place on the 25th of November in Krakow's "Studio" club. The first thing I noticed after entering the venue was the pleasant indoor temperature ;], the second - electro-pop sounds produced from the stage by NUN, who had climbed the...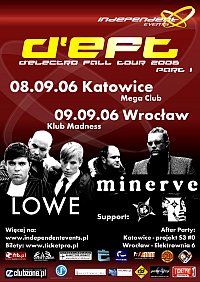 d'electro Fall Tour 2006 'Madness'
2006-09-14 /
khocico
/ Reads: 16484
As the saying goes the happy do not measure the time... if it really is so, on 9th September there were plenty of happy people in the club Madness in Wroclaw... The tour Lowe/Minerve/Nun as a d'eft 2006 took place in two venues: in Mega Club in Katowice and in in...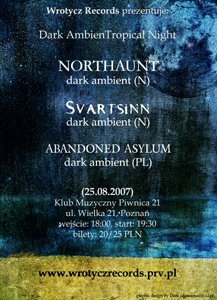 Dark AmbienTropical Night
2007-11-13 /
Dobermann
/ Reads: 4165
Events signed by Wrotycz Records remain engraved in my memory for long - and these are of course nice memories; this time it won't be any different. Dark AmbienTropical Night, as well as other events organized by this label, took place in an old club Piwnica 21....