Sort by: Title


Add date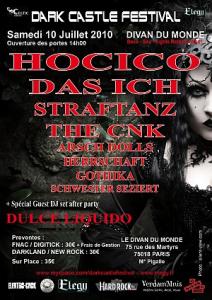 Dark Castle Festival 2010
2010-10-29 /
Blue Lilith
/ Reads: 6994
For its third edition, the DARK CASTLE FESTIVAL takes place at the bohemian heart of Paris, less than 200m away from the renowned Moulin Rouge, in 'Le Divan du Monde ', the ancient café-concert which used to have as regular customers such personalities as Charles Baudelaire, Toulouse-Lautrec and Pablo Picasso....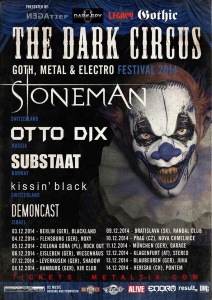 Dark Circus Festival in Zielona Góra
2015-01-23 /
RobertSaligia
/ Reads: 4306
The Dark Circus festival concert that took place in the beginning of December was the only one in Poland. Traveling tent arrived to Zielona Góra on the fifth of December 2014 and spread out in Rock Out concert pub, a place with a little space but making up with coziness...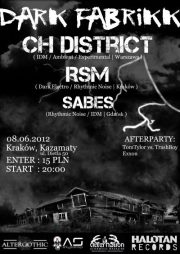 Dark Fabrikk: CH District + RSM
2012-07-01 /
murd
/ Reads: 3181
Cracow has been bravely supporting the developement of our Polish dark independent scene (on condition that it exists, of course). Within the first edition (and do we hope not the last one) of a series of parties entitled Dark Fabrikk, we had an opportunity to see and hear two Polish...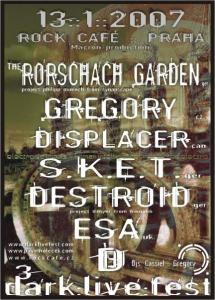 Dark Live Fest 3
2007-01-18 /
khocico
/ Reads: 7113
Prague 13.01.2007 Rock Cafe The third edition of Dark Live Fest took place in the underground of Rock Cafe. The club is located quite near the city center so there were no problems in getting to the place. It has two floors and the lower one, where...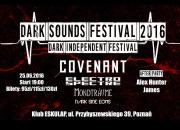 Dark Sounds Festival 2016
2016-07-26 /
hellium
/ Reads: 4582
On 25th June 2016, Saturday, we had the pleasure to admire in Poznań the first edition of Dark Sounds Festival. The organizers of this event, SynthNoir Booking & Promotion & Dark Asylum Team, in every possible way made the Dark Sounds Festival a great show, and they succeeded. Among the...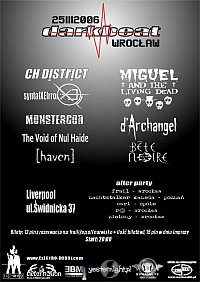 DarkBeat Festival
2006-03-27 /
khocico
/ Reads: 18800
Dark beats had been announcing for quite a while the news that wonderful artist were going to come to Wrocław to play for the audience gathered in the club 'Liverpool' and to celebrate the 10th anniversary of the portal postindustry. Apparently, this African way worked well as when we were...