Sort by: Title


Add date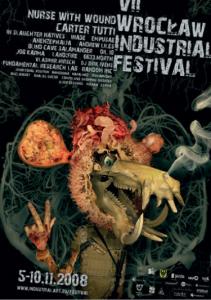 VII Wrocław Industrial Festival
2008-11-28 /
agnes
/ Reads: 8729
I went to VIIth edition of Wrocław Industrial Festival with excitement and curiosity, wondering if and how, will the organizers and the bands surprise us. Despite the fact that I was present only during concerts on Saturday and Sunday, there were many attractions. Gothic Hall gathered many different musicians as...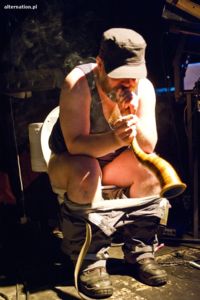 Ulver + Zweizz
2011-04-20 /
hellium
/ Reads: 3115
The frequent visitors of Eskulap in Poznań have known, more or less, what to expect from the sound system of this place. As usual, technicians were ruthless and turned the machinery up to the maximum level, which rendered it possible for the the gathered to absorb the volume, generated by...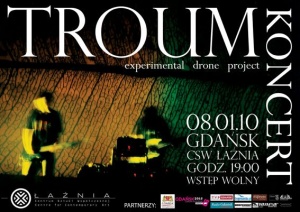 Troum
2011-02-21 /
PLIKT
/ Reads: 4322
Gdansk welcomed us with delicate fog and faltering rain. The city emerged from beneath us suddenly appearing out of the sea of tangled clouds. We arrived 40 minutes earlier, so we still had some time for coffee and to put ourselves in the mood for the weekend attractions. I was...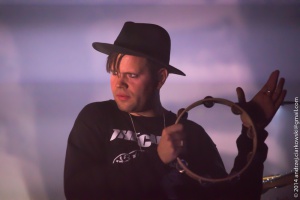 Trentemøller and First Hate in Gdańsk
2014-10-04 /
MoeMuhovitz
/ Reads: 1749
On Friday, October 3rd, Danish DJ, multi-instrumentalist and electronic music producer Trentemøller played at club B90. He was accompanied by live band of five people. Varied tracks combining club and rock sounds sounded great live. From the start audience had enyojed themselves. The role of a support act on this...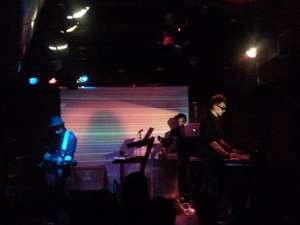 Torul
2012-06-27 /
savetier
/ Reads: 2032
10.12.2011 - Orto Bar, Ljubljana Torul is an eletronic music act from Ljubljana, Slovenia. In 2011 they already released two singles ("Try", "In Whole") and the album "In Whole" two weeks ago. On December 10th 2011 Torul gave a concert in Orto Bar, one of the...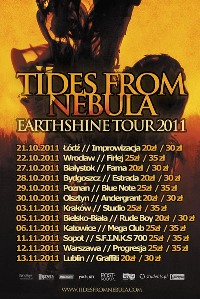 Tides From Nebula + Thesis + Forma
2011-11-14 /
hellium
/ Reads: 2345
This time, in the Blue Note on a Saturday played innovative Polish bands - Forma and Thesis before the star of the evening - Tides From Nebula. Forma – is a progressive music, also named by a group members as a "postal rock", a combination of different sounds sometimes...