Sort by: Title


Add date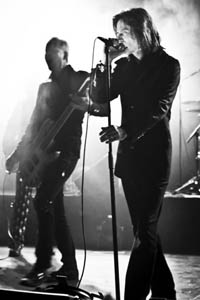 Interview with Love Like Blood
2011-08-16 /
ShinePoisonIvy
/ Reads: 5505
Interview with GUNNAR EYSEL and YORCK EYSEL from LOVE LIKE BLOOD taken on the Shadowplay Festival Belgium 2011 by ShinePoisonIvy. Hi guys, it is very nice to see You here in Belgium as I sadly could not make Your recent show on Wave Gotik Treffen. Your fans have been...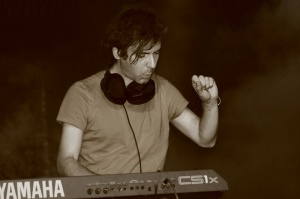 Interview with Leszek Rakowski
2011-03-20 /
robertm
/ Reads: 8735
Leszek Rakowski – the founder of the band Bruno Wątpliwy, later Fading Colours. Current music producer recalls his first appointment with Roony Moorings from Clan Of Xymox and tries to predict the future of the band. This Is How It Began Robert Mertuszka: Let's reminisce. How was it with...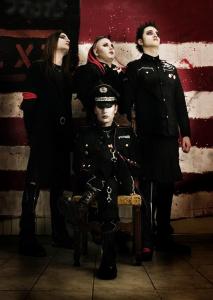 Interview with Latexxx Teens
2009-12-25 /
promofabrik
/ Reads: 4228
Anna: 1. Hi Guys. Thank you for this interview with PromoFabrik. First of all introduce yourself and tell us something about the band Latexxx Teens, please. Icy Latexxx Teens: First i wanna thank you for the support to the band. LXT is our personal world view... our...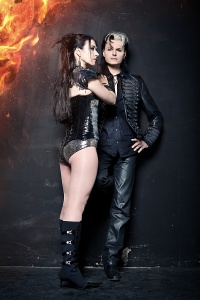 Interview with Lacrimosa
2012-09-13 /
morrigan
/ Reads: 12631
The lead vocalist of Lacrimosa, Tilo Wolff talks about their new album "Revolution" released a few days ago and about the forthcoming Tour: Revolution which is going to start on 23rd September 2012 in Poland. 1. Your autumn tour is going to be special: longer set list, concerts in...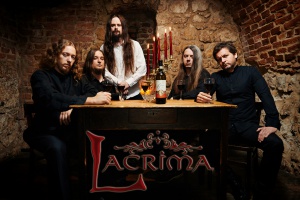 Interview with Lacrima
2014-02-06 /
morrigan
/ Reads: 3818
1. You have shared the stage with many international and Polish artists like Riverside, Azarath, Hunter Or KAT & Roman Kostrzewski. Is there any concert which particularly stay in your mind? Kuba Morawski: More than that we remember positive and kind reactions of the audience during the concert and...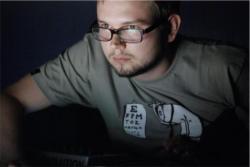 Interview with Kim_Nasung
2010-09-15 /
Ankara
/ Reads: 4537
Mateusz Bąkała is an experimentalist from Lublin, standing behind his solo project - Kim_Nasung, associated with Warsaw Electronic Festival community. He has his own label, Mind Twisting Records, he also co-creates a project kr39, he's imparted in many international cooperations. We've decided to support promotion of Polish, how interesting, independent...