Sort by: Title


Add date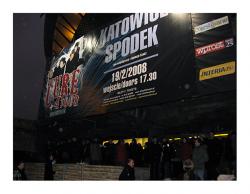 The Cure
2008-02-26 /
hic_draconis
/ Reads: 3402
Spodek Hall, Katowice, Poland 19/02/2008 3 HOURS!!! THEY PLAYED FOR 3 HOURS STRAIGHT! 3 AMAZING HOURS!!! THE CURE ROCKS!!!!! Actually, they played for 2 hours straight (from 20 pm to 22 pm). But just right after that, there was an encore which lasted… an hour...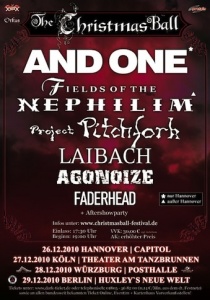 The Christmas Ball Festival 2010
2011-02-02 /
Dobermann
/ Reads: 7713
The Christmass Ball is a cyclical event which takes place annualy in a couple of German cities. This year, as somewhat a novum, The Christmass Ball arrived in Berlin. The lineup of the Berlin edition consisted of 5 bands. Bearing in mind though road conditions, we set off on our...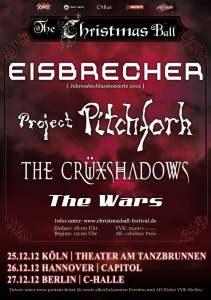 The Christmas Ball 2012
2013-03-04 /
Magda Krasińska
/ Reads: 4391
The Wars At 7:00 p.m., just on time, local band The Wars began its concert. Unfortunately it's hard to say that a performance was thrilling. Musicians dressed like "I went to the grocery to buy some bread in the morning" presented few similar and monotonous tracks. They didn't try...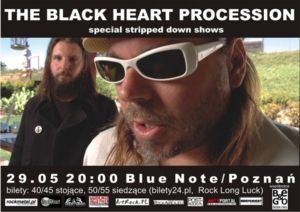 The Black Heart Procession + Kev Fox
2011-08-06 /
hellium
/ Reads: 2173
An incredible band named The Black Heart Procession visited Poznań once again on 29th May, this time accompanied by a support. Hence, a short while after 8PM struck, inconspicous Kev Fox, a musician from England, appeared on stage, having already won recognition amongs Polish fan owing to his previous performances...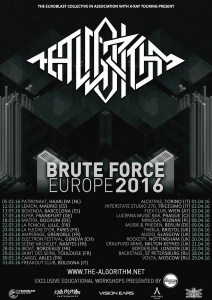 The Algorithm – Brute Force Tour
2016-10-17 /
hellium
/ Reads: 2379
On the occasion of releasing his 3rd full-length album, Rémi Gallego gave concert on 8th April 2016 in Poznan's club "Pod Minoga", as a part of the "Brute Force Tour". In repertoire of that performance the artist focused mainly on songs from the latest release, but there were also played...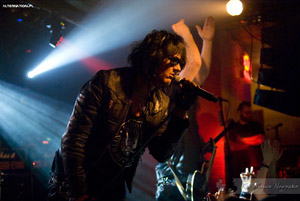 The 69 Eyes in Wrocław
2013-07-05 /
kantellis
/ Reads: 2396
Arriving to Klub Alibi just before The 69 Eyes were to come onstage, I was worried if I'll get a good place to take photos. However, there were not so many people in front rows, so picking up a place was not a problem. It's become a bit of...