Sort by: Title


Add date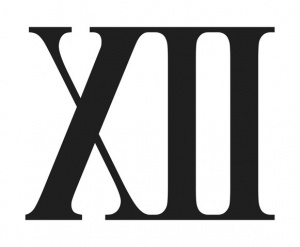 XII
2011-06-08 /
ShinePoisonIvy
/ Reads: 3542
XII - Twelve is a British band from the Stevenage founded in September 2009 by John Carter, the musician known so far from his bass playing in the Fields of the Nephilim, as well as his cooperation with Carl McCoy on the album "Mourning Sun" and tour Coromonies 2008. In...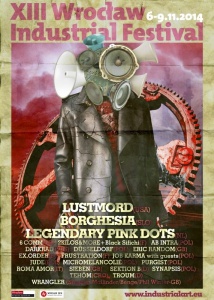 Wrocław Industrial Festival 2014
2014-11-21 /
pornocreep
/ Reads: 3305
The 13th edition of Wrocław Industrial Festival will be memorable both for participants and organizers, who were surprised by the tournout. All carnets had been sold, only one-day tickets were available, but to get one for Saturday was really hard. There were some novelties, surprises, reflections and interesting meetings. The...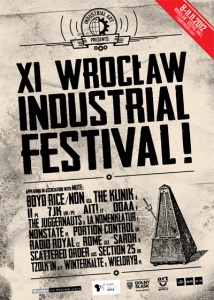 Wrocław Industrial Festival 2012
2013-01-22 /
krucza
/ Reads: 5647
From 8-11 of November the XI Wroclaw Industrial Festival was held - a unique event, which since 2001 attracts fans of industrial music and related niche genres, often difficult in reception. Alternation staff came to Wroclaw on Friday, on the first of two concert days, after Thursday's clubhouse warm-up...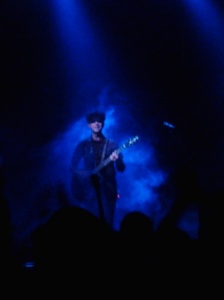 Wrocław Industrial Festival 2011 + Clan of Xymox concert in Łódź
2012-01-27 /
savetier
/ Reads: 4510
I went to Łódź, a large industrial city near the Polish capital Warsaw, because of a concert of Clan of Xymox. The journey began with a train ride from my home town Ljubljana to Vienna, then through Katowice to Wrocław, where the X. Wrocław Industrial Festival was taking place, which...
Wrocław Industrial Festival 2010
2011-09-21 /
Scather
/ Reads: 8686
Before going to Wroclaw on WIF by train, I have carefully checked the weather forecast. I always do so if I don't want to land in briefs, with a rubber life belt and flippers in snow drifts, a situation which actually happens to me anyway, thus I am quite assured...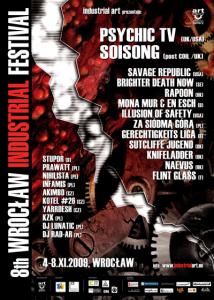 Wrocław Industrial Festival 2009
2010-02-03 /
Thalia
/ Reads: 4501
The Gothic Hall in Wrocław is one of those places, where there's some kind of invisible amazing atmosphere In the air. The chuch adapter for organization of partie is truly impressive, and Industrial Festival is an event, which with its exquisite atmosphere matches up with the beauty of the church...