Sort by: Title


Add date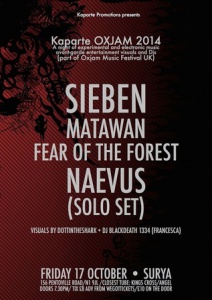 Sieben + Matawan + Fear of the Forest + Lloyd James
2014-10-23 /
goth4you
/ Reads: 2150
For the date of 17 October 2014 I was waiting with kinda longing, looking forward for Kaparte OXJAM 2014, organised in Surya, one of the London clubs. The club is placed quite close to the Kings Cross train station. Because Surya is small place, I was happy I will enjoy...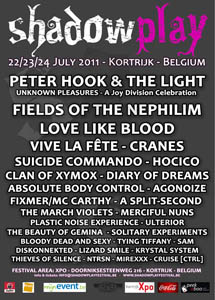 Shadowplay Festival 2011
2011-08-04 /
ShinePoisonIvy
/ Reads: 14214
SHADOWPLAY FESTIVAL is a new formula, which replaced Gothic Festival held previously in Belgium. The event moved from Waregem to picturesque town of Kortrijk, and more precisely to the complex XPO Kortrijk. For three consecutive days 22 - 24 July, the crowd of fans of so called...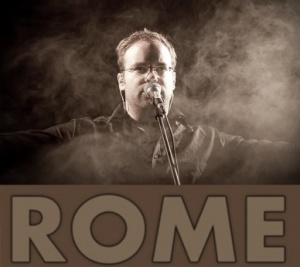 ROME, Special show in Luxembourg
2013-02-03 /
Lady Dragon
/ Reads: 3282
It's not going to be a normal concert review. No. Expect an idolatrus anthem in honor of the band I've recently become addicted to. After quite nice a journey in the air and on the ground I've reached my destination- a country size of a handkerchief - Luxembourg....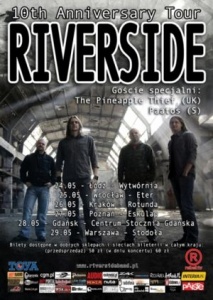 Riverside, Paatos, The Pineapple Thief
2012-01-16 /
soulfake
/ Reads: 1994
I have had a chance and great pleasure to take part in Riverside's concerts a lot of times so far. The first time was in 2005 in already non-existent club Diabolique in Wrocław. At that time their output consisted of full-length album "Out Of Myself" and EP "Voices In My...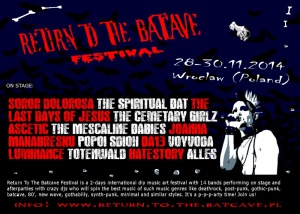 Return to the Batcave Festival 2014
2015-01-11 /
Jenna_Malique
/ Reads: 2448
This year's edition of Return To The Batcave has offered its participants a myriad of musical surprises. Almost a "garage" climate of Wroclaw CRK stage moved listeners to the 80's so faithfully that it would be difficult to find a more suitable space for this type of event. Although the...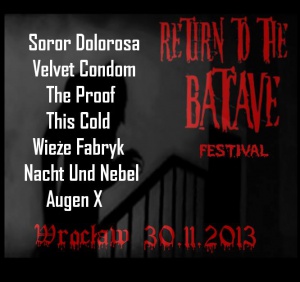 Return to the Bat Cave Festival
2014-01-18 /
Jenna_Malique
/ Reads: 1887
Wroclaw, November 30. Saturday night typical for this time of the year. The weather may be not as inviting to leave home - cold, windy and rainy. However, this evening, in one of the clubs the temperature substantially increased. "Return To The Bat Cave" is a regular event which...