Sort by: Title


Add date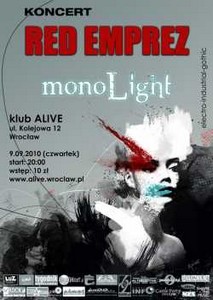 Red Emprez + MonoLight
2010-12-31 /
soulfake
/ Reads: 2720
Dark, electronic sounds have filled the Alive club in Wroclaw on the 9th of September. All due to two native bands - Red Emprez and Monolight. There were no crowds yet I'd say rather say it was an advantage. The club is very private and would not hold a bigger...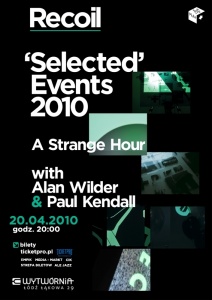 Recoil + Architect
2010-12-20 /
jivka
/ Reads: 3075
Everything covered with snow. Trains immobilized somewhere in unknown landscapes, towns paralyzed by the traffic jam, frustrated people desperately seeking for a warm shelter. Could the scenario be more marvelous? If the crowning of the day is 'A Strange Hour' then devastate me with more such snow-depressing days. Recoil appeared...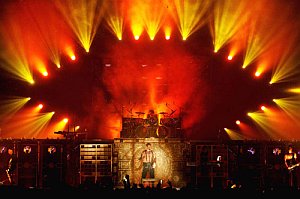 Rammstein
2005-10-09 /
Dobermann
/ Reads: 10148
With the pain in my heart [and neck :) ] I came back from the Rammstein's concert in Katowice. Obviously ,the concert took place in the club 'Spodek' and it was organized by the agency +++. I got to the hall at about 17.20, all the surroundings was already boiling...
Raison d'Etre and Gale Grand Central
2005-10-09 /
Nathashah
/ Reads: 6402
Long-awaited concert took place in the climatic club 'Piwnica 21'. During the concert nothing could compare to Raison d'etre's visualization – the first minute and I started fantasizing about journey to the unknown world. But I shall come back to that in a moment... The single-person project Gale Grand Central...

PYRKON Fantasy Convention
2015-11-14 /
Jenna_Malique
/ Reads: 3250
Thirty-one and a half thousand participants! 31 500! This number beats the eyes, lands a right hook and crushes to the floor. That's the number of people that checked it for this year's Pyrkon edition, which is beating the record set by... last year's Pyrkon. It is the undisputed leader...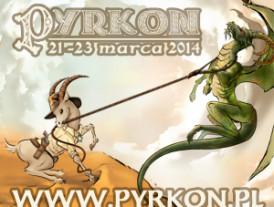 Pyrkon 2014
2014-07-06 /
Jenna_Malique
/ Reads: 3658
The biggest Polish fantasy convention has reached another record! Only on the first day, Friday at five pm, last year's attendance was surpassed – over thirteen thousand people visited Pyrkon area, enlarged by two more Poznań International Fair's halls. More space, better attractions in all the sections – will the Poznań team...