Shiv-R - This World Erase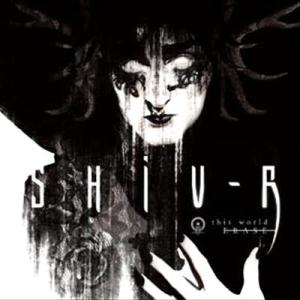 Reads: 3989 times
100%
Artist:
Galleries:
CDs catalogue:
Last topics on forum:
With a huge shame I must admit, that's the first time when I hear about Shiv-R. But the fact is - I fell in love with them on first few seconds of listening to "This World Erase". Whole material is strong, hard and harsh. Not only by the music. The lyrics are aggressive and provocative too. And thanks to that, it makes amazing, almost divine oneness.
But first, for those of you, who just like me are not familiar with band - a little introduction.
Shiv-R is Lee Bulig and Pete Crane - two genius from UK. As it seems, they are well known on industrial stage for a long time. Although Shiv-R itself, is quite young project. It came alive at 2007. Since then, this remarkable duo made four albums but only two full long-plays. "This World Erase" is their newest "child" and my object of worship.
As I said earlier, every single one of that thirteen tracks is outstanding. But there are some extraordinary, tasty flavors here. First on my mind is "God is Art". It paid my attention from the very beginning. It's abrasive, penetrating… a little bit nasty. To be honest I have no idea, why it is so perfect to me. Is it only my deviation or you think so as well?
Another "chef-d'oeuvre" is "Blind Mice". The title, already makes listener wondering. It starts slowly, dusky. Then became aggressive and thought-provoking at the same time. Important is, to be focused also on lyric. Only then you get cohesive entirety.
Strong motivation and hard kick gives me "Pharmaceutical Grade". Merciless composition and somewhat monotonous vocal, create sinister halo around hearer. Very disturbing track.
"Lingerie" is perfect title for a song - especially this one. Mesmerizing, hypnotizing chanson with sensuous atmosphere. I truly adore Pete's voice here. The last one and a half minute of this track is earth-shattering, gives me massive creep…in a good way, of course.
Entire album makes an explosive compound of various emotions. Begins with hatred, through fear and desolation, ends with desire. There is no bad composition, no abortive sound or meaningless purpose. But there is one track, which pissed me of so bad at the beginning, that I couldn't listen to it. I'm talking about "Alpha Omega". Even though, I found its right intention and now "we're ok".
With a clear heart, I can make solemn statement: this is the best full length industrial album I've heard this year. No more words are needed.
Tracklist:
01. Entrée
02. Pharmaceutical Grade
03. God is Art
04. Incision
05. Hollow Mask
06. This World Erase
07. Blind Mice
08. Deafening
09. This Fix
10. Stripped
11. Alpha Omega
12. Lingerie
13. Arise
Other articles:
Newest comments:
RobertSaligia



Writen at: 2013-11-14 15:56:26

Dla mnie z kolei "Alpha Omega" od samego początku była najmocniejszym po "Pharmaceutical Grade" punktem albumu. :)