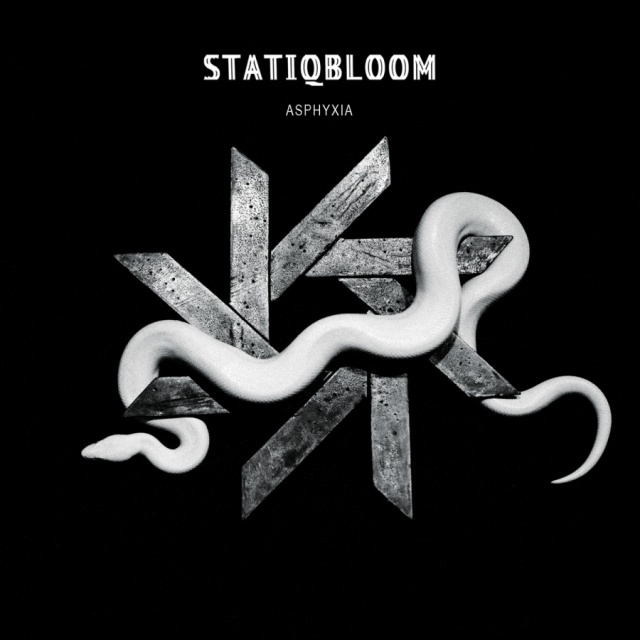 Drawing from the grittiness of early Industrial and EBM, Statiqbloom (Fade Kainer/ Denman C. Anderson) combine hard beats and haunting electronics with disorienting vocals to create pulsing raw Post-Industrial.

Their new album, 'Asphyxia', intricately weaves a dark, hallucinogenic path of intricate and grim electronics. Uncompromising, layered, and brilliant, a benchmark for the future of dark electronics.
Available from 7 June 2019 by Metropolis Records.
Tracklist:
01. Ceaseless
02. Until Oblivion
03. Possession
04. Painted Red
05. Eight Hearts Eight Spikes
06. Silver Face
07. Figure Behind The Door
08. No Providence
09. Descent
Author:
hellium
Source: Metropolis Records / 2019-05-21 / News
Newest comments: