Synapsyche - In Praise Of Folly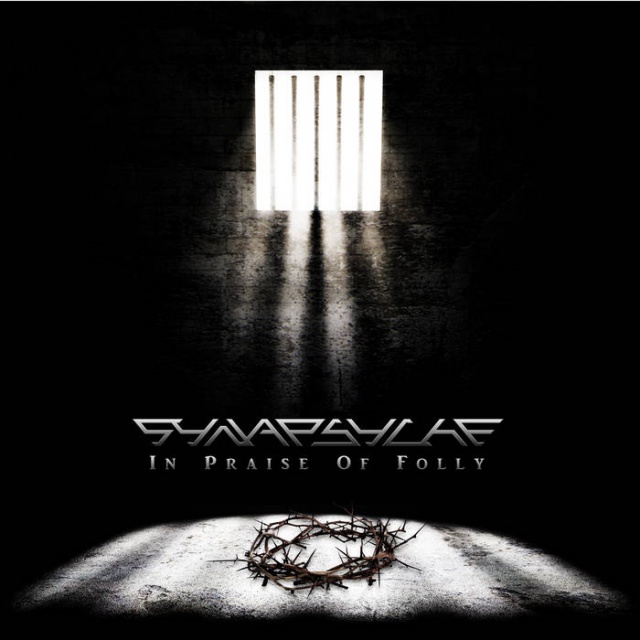 Italian duo Synapsyche has joined the prestigious Alfa Matrix label family for the release of their much anticipated 3rd full length studio album. "In Praise Of Folly" is without any doubt the album of mature songwriting and production for Synapsyche. 13 new songs through which Stefano "Mannequinetik" (machines) and Marco "Katatronik" Mantovani (vox) refine their very own sonic identity and aestheticism by expanding their musical horizons across unexplored territories resulting in an amazing mixture of catchy electro pop with harsh elektro assaults the whole topped with powerful industrial guitar riffs and a touch of goth-wave darkness.

"In Praise Of Folly" is also a true conceptual album bringing us on an exciting but also freaky journey through the somber corridors of a psychiatric hospital, allowing us room after room to penetrate into the weirdest corners of the human sick minds of the psychiatric patients wandering around and bringing us step by step to the alarming but obvious conclusion that we are all a bit mad in some way or another… All being a question of consciousness after all! From hypochondria to anorexia, from insomnia to dementia, from paranoia to schizophrenia, from heavy depression to sexual obsessive deviance, the album brings us through episodes of human life which do not always sound that far away from us and let us taste our inner demons and awake some other dark sides…

From the very catchy "Mirror Terror" and "Who The Fuck Are You Now?" to the harshest "Viva Insanity" and "The Ghost DNA", from the guitar-driven "Paraphiliac" to the future-pop of "Diva Paranoia" (featuring Noemi Aurora of Helalyn Flowers on backing vocals) and "Fail With Me", this "In Praise Of Folly" album is a solid multi-facetted album that offers a wide palette of electronic sound diversity that is intelligently constructed on an addictive duality between soothing melodic synths and massive heavy beats, between lush catchy pop choruses and harsher vocal outbursts. A majestic, powerful and exploding music cocktail. It's not for nothing that Synapsyche has been described as the fusion of early-Combichrist's elektro EBM assaults with VNV Nation's melodic force, Alien Vampires' violent outbursts.

Available from 21 June 2019 by Alfa Matrix.
Tracklist:
1.Per Astra Ad Aspera
2.Mirror Terror
3.Paraphiliac
4.The Ghost DNA
5.Requiem For A Lucid Dream
6.Viva Insanity
7.Psychead
8.Who The Fuck Are You Now?
9.Diva Paranoia (feat. Noemi Aurora)
10.They Made Me Do It
11.Split (My Dear Doppelgänger)
12.Fail With Me
13.Welcome Dystopia
14.Mirror Terror (Venal Flesh remix)
15.The Ghost DNA (Nano Infect remix)
16.Who The Fuck Are You Now? (Complex Mind remix)
17.Viva Insanity (doomsday is now remix by Technoid)
18.Mirror Terror (Neikka RPM remix)
19.Who The Fuck Are You Now? (Pax Sono remix)
20.Viva Insanity (Märcoda remix)
21.Mirror Terror (H.O.W. remix)
22.Who The Fuck Are You Now? (Aiboforcen remix)
23.Mirror Terror (Shades:Of:Hell remix)
24.The Ghost DNA (chemosynthetic remix by UCNX)
25.Mirror Terror (Tolchock remix)
26.Mirror Terror (Avarice In Audio remix)
Author:
hellium
Source: Alfa Matrix / 2019-06-13 / News
Newest comments: