Tear Garden - Eye Spy Vol 2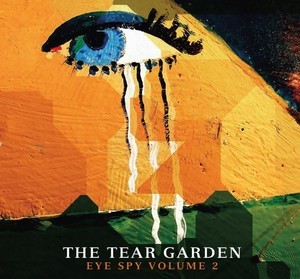 The Tear Garden has collaborated on 6 albums, 2 EP's and the first volume of "Eye Spy with My Little Eye". Like the first volume, "Eye Spy Vol. 2" is a collection of unreleased tracks, demos and rewritten or original material made over the life of The Tear Garden. It is an amazing collection of hard or nowhere to be found tracks.
Available from 7 July 2017 by Resurrection Records.
Tracklist:
1 Georgie P */**/ Good Evening Houston
2 Good Evening Houston Part 2
3 Message III */**
4 Forbidden Zone
5 Nothing's Set in Stone
6 Greener Grass
7 Demons (The 3am Mix) */**
8 The Things That Go Bump In The Night */**
9 It's Your Karma **
10 Tears
11 Empathy
Newest comments: