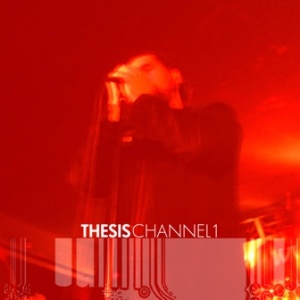 Reads: 2636 times
70%
Artist:
Galleries:
CDs catalogue:
It's not going to be easy, to review this long-play because I have sorely mixed feelings about it. So to keep healthy distance and have better view at it, I decided to watch an interview and read their bio. When I was reading, my attention was focused on one sentence. It was written: "…there is no unkind review of their debut album". It seems, that I'll be the first who throw a stone at them.
But let me begin with the basics.
Thesis is very young band. They formed at 2007 and since then call themselves psychedelic progressive post-rock group. At 2008 they released their promo album and played tour to advertise it. Year later "Chanel 1" was available at stores and their career started to amplify.
"Channel 1" on its own is…weird. I'm unable to rate it as a one piece. I'll try to explain why.
It starts very pleasant. Or at least I thought so untill 1:20 of first track. After few hearings of "Persephona" I draw a conclusion that singer is…deaf. I'm very sorry, but this man have no "feeling" and an ear for a music. He has good moments and flashes of genius, of course; like in "Like a child", "Nourisher" or first few seconds in "Hidden plastic earring". Still, it is not enough, even for a debut.
And now a little bit about "instrumental" part of a group. In generally, Thesis' musicians turn out to be pretty good. I always thought, that this very special simplicity in sound and ascetic in playing is right only for Anathema. Thanks to guys, I reconsider this and now I know I was wrong. They make very simple but well-weighed tunes.
Although, everything sounds like crap, when Mr. Krajewski is using his vocal cords.
That's why I think, there are two ways for this band; first - vocalist is going for advices to vocal coach and thanks to him, stop singing like guy in constant pain. Or second - band must find new singer. I don't know what it's gonna be, but something must be absolutely done! It's a pity that such lyrical, mature music is constantly destroyed by bad vocal technique.
That's why I can't see this production as a whole. We have great musicians here, with splendid intuition and stiff vocalist who does not keep up. Because of that I can't say neither "It's bad, unworthy to listen" nor "It's good, go and buy it."
So at the end - few nice and objective words. Thesis is definitely heading on a good way. It's obvious that they have strong and solid concept how to make an art. With all my hart, I wish them luck and… a new singer.
Tracklist:
01. Persephona
02. Alice
03. Like a Child
04. Leaving Physical
05. Not a Pean
06. Selfseduced
07. Hidden Plastic Earrings
08. Nourisher
Other articles:
Newest comments: