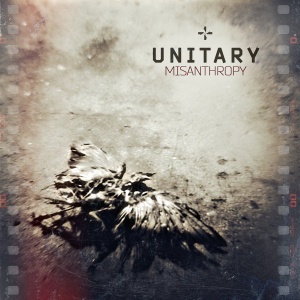 Reads: 1934 times
55%
Unitary is a one-man project from Sweden. The artist himself defines his music as Emotional Body Music. I found his description of Misantrophy very encouraging: the album was described as dark and romantic, "tearing at the seams of convention", emotional and multi-layered electropop. I must admit I have a weak spot for music like this, for instance S.I.T.D. or Pride and Fall; highly melodic, danceable and, at the same time, filled with intensive emotions and melancholy. Therefore I was hoping for a new revelation on the EBM/ electropop scene.
How does it compare to reality? The album is not bad, however it is not great either. Indeed its atmosphere reminds me of Pride and Fall, nonetheless, it does not offer any novelty in music. Despite the fact that I have listened to this CD many times, I still can't get rid of the impression that I listen to one and the same song on and on. On the contrary to the artist's promises, we can't expect here "a whole new range of new musical ideas". The music is pleasant for the ear, the melodies are quite catchy, but all the time I was hoping that the next song would be more interesting and more moving than the preceding tracks. The music flows, the album ends, and, unfortunately, it turns out that there are no hidden treasures here.
The album contains 13 tracks, however, in fact there are 9 unique songs, and the last 4 tracks are additional remixes. The first track is an instrumental intro, slowly building up a tension and expectations. Then we move on to rather typical synth dance beats, which stop for a moment with track 5 (
Mkultra
) – quite a pleasant slow ballad. The ninth track completes the journey with slow "piano" tune, a slightly marching rhythm in the background and not very pleasant electronically modified vocals – it would probably sound better with a less extreme vocal modification.
To sum up, it is quite likely that the real genre fans will like this album, however in my opinion a better solution would be listening to tracks from this CD outside the album context. On the CD these songs seem to form one, long and eventually tiring track. As single tracks they may seem fresher and will probably be much easier to like. Personally I recommend listening to the track 6 –
My Profane
, perhaps the biggest hit on this album, even though it is hard to say it for sure because, as I've already mentioned, all the danceable songs here are characterized by almost identical atmosphere.
Tracklist:
01. Myth Parades
02. Miscreation
03. Mark of Cain
04. Meth
05. Mkultra
06. My Profane
07. Maelstrom
08. Misery's Crown
09. Memesis
10. Miscreation (Acretongue Remix)
11. Micreation (Chrom Remix)
12. my Profane (Spektralized Version)
13. Maelstrom (Pretorium Remix)
Other articles:
Newest comments: