Wintry - Atmosphere around us.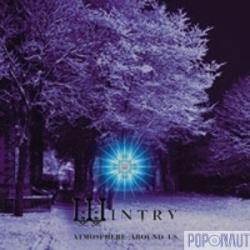 Reads: 2972 times
10%
Wintry was founded by Anne Goldacker, the feminine half of the no longer existing german guo – Obsc(y)re. She invited to help her out a brasilian DJ, Alex Twin. The two soon came out with their debut album, 'Atmosphere around us'.
To be honest, I'm really dissappointed with this CD. Everything's ok at the first glance. The dark, ethericall atmosphere is clearly visible throughout the whole album. However, in my opinion the musicians became too monotonous. Each and every track is similar, so when I listened to the album, I had the impression I was listening to a one extremely long track. There's nothing stirring or magical here, hence it's hard to call "Atmosphere around us' a pure darkwave.
What's more, the bonus CD with remixes and demo tracks is also nothing innovative. I think that the album could be a curio for Obsc(y)re fans. For others it'll probably be a waste of time.
Tracklista:
01. Cinema Of Soul
02. Voices
03. Time
04. True Lies
05. Unrealle Welt
06. Burning Soul
07. Atmosphere Around Us
08. Drowned
09. Don't Give Away Your Dreams
10. Words
Other articles:
Newest comments: