Your Life On Hold - My name is Legion for we are many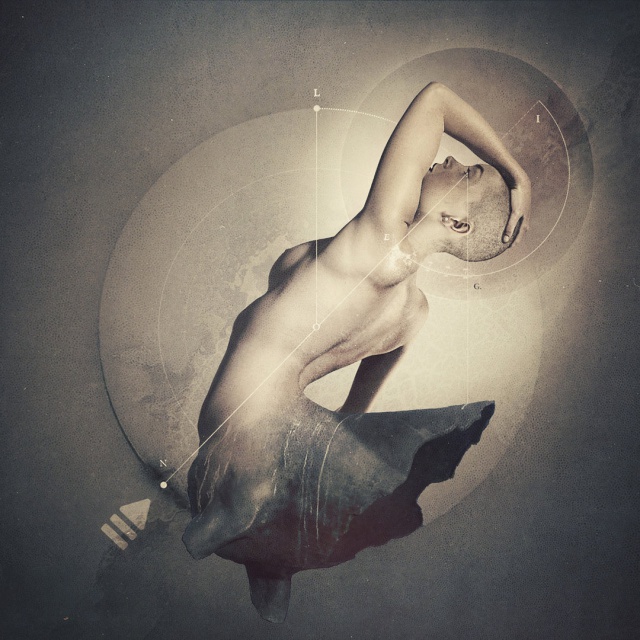 After the well-received debut album 'Burning for the ancient connection', Your Life On Hold surprises us already with a brand new gothic rock album that sounds even more dark and gloomy than its predecessor. On 'My name is legion for we are many' the band proceeds where it had left, but injects its typical sound with more maturity and depth. On the first album Your Life On Hold was still forging its particular atmospheric guitar sound layered with light and melancholy. Now, on this second endeavour, Your Life On Hold perfected the musical quest. "On the new album, there's more of everything," John Wolf explains. "It's harder. And it's softer. There's more guitar, and there's more synth. Having a blueprint of how Your Life On Hold had to sound like, I allowed myself to experiment and create new music that sounded both refreshing and recognizable."

From classic gothic rock to more innovative post goth tunes, fans will just love the broad spectrum of dark guitar tunes the new album 'My name is legion for we are many' has to offer. From the catchy 'Sunflower sutra' and the harder 'Tension' to the classic goth rocker 'Bruised' or the shiny 'Harvest moon', the second album never fails to surprise and entertain. 'Cold fever' will take you on a sinister post rock adventure, while 'System failure' brings you that pure and unadulterated goth sound injected with some shoegaze. Melancholy was redefined in the heartbreaking 8 minute journey of 'Detached', probably one of the most impressive tracks by the band to date.

"I'm detached from your gravity
I'm floating into space
A million falling stars around me
I can wish whatever I want."
(from 'Detached')

Again, the songs deal with pain and desolation. Still fighting inner demons (hence the album title), John Wolf also faces the outside world on the new album. "While the previous album focused mainly on inner thoughts, the new songs address a certain 'YOU' being present in past and future," John Wolfs clarifies. "I wanted the lyrics to be universal so people can resonate with the stories and feelings in the songs." So yet again, the music of Your Life On Hold offers that typical consoling and comforting characteristic hidden in the darkness.

"It's a cruel game we're playing
And we both know it's a lie
It always ends the same
With just another lonely night."
(from 'Harvest Moon')

On stage Your Life On Hold is a full combo of six bringing the gothic rock sound to life. With this second album being released on Solar Lodge, the band is working hard to strengthen its place in the current gothic rock scene.
Available from 9 November 2018 by Solar Lodge.
Tracklist:
1. SHADOW AGAINST THE SKY
2. BRUISED
3. SUNFLOWER SUTRA
4. HARVEST MOON
5. TENSION
6. COLD FEVER
7. SILENT CALL
8. SYSTEM FAILURE
9. DEAD TREE
10. DETACHED
Author:
hellium
Source: Solar Lodge / 2018-10-30 / News
Newest comments: