Artist:

Galleries:

Last topics on forum:

Archive: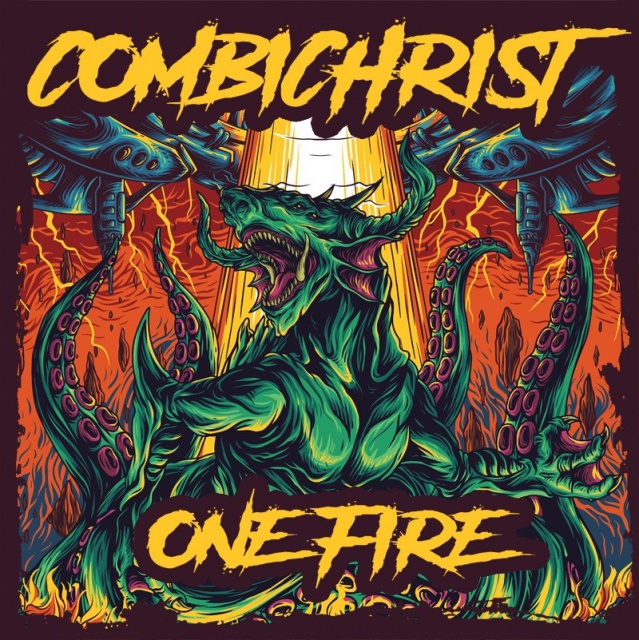 The Fire is aroused – Combichrist are back, and they set their full arsenal into state. Precise. Lurking. Merciless. The ninth studio album "One Fire" will be released on 7th of June, and it shows a band, that's march of triumph made the whole world looking – and that's hunger for more makes it even more dangerous.

Cold industrial and heavy riffs seal a sinister alliance, driven by pounding rhythms, forged in 15 years of successful career. Because "One Fire" is retrospect and forecast in one, traditional, but not looking back. Formed of aggressive music and unchained live shows around the full globe, Combichrist return to their roots and celebrate the sound that made them great. They got support by Burton C. Bell (Fear Factory) who purifies "Guns At Last Dawn" with his vocals. Provided with a cover that expresses pure chaos crafted by Deka Sepdian (known by the fashion line "Deathrod" by singer Andy LaPlegua) "One Fire" is an album, that enables you to channel and come over your anger and frustration.


Available from 7 June 2019 by Out Of Line.
Tracklist:
CD1
1. Intro
2. Hate Like Me
3. Broken United
4. Guns At Last Dawn
5. Lobotomy
6. One Fire
7. Bottle Of Pain
8. 2045
9. Interlude
10. Understand
11. California Uber Alles
12. Last Days Under The Sun
13. The Other
CD2
TBA
Author:
hellium
Source: Out Of Line / 2019-05-31 / News
Newest comments: