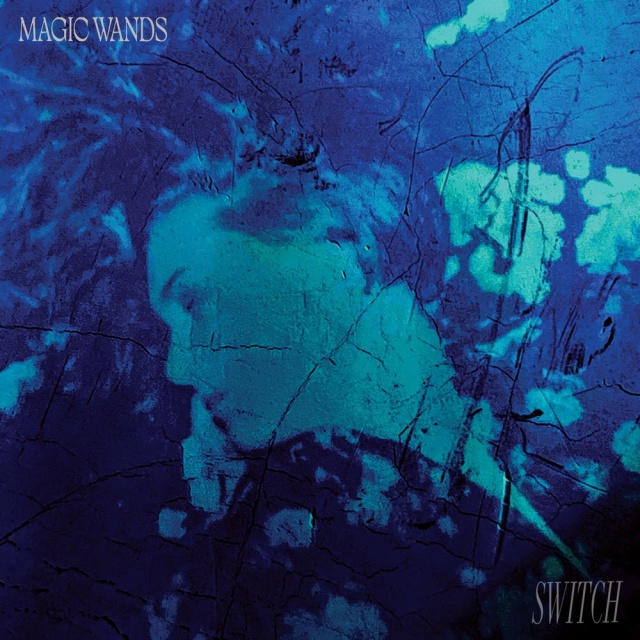 Magic Wands - Switch
Magic Wands is a US dark pop outfit originally formed in Nashville by guitarists & vocalists Chris and Dexy Valentine, but now based in Los Angeles where they have been joined by drummer Pablo Amador.
» Read all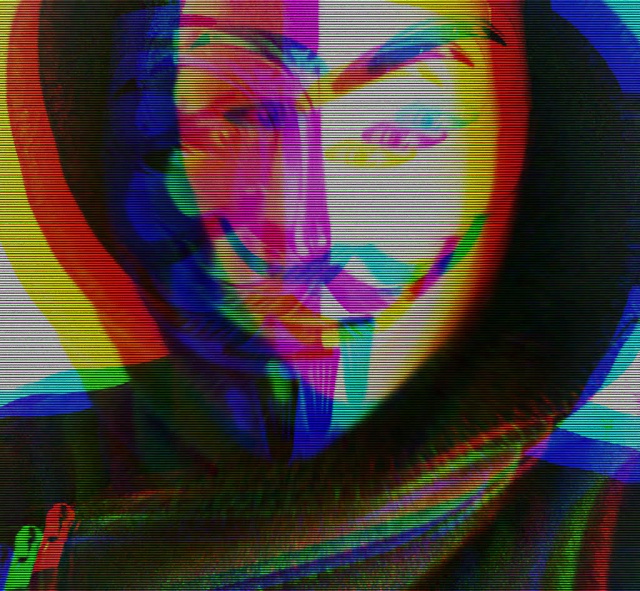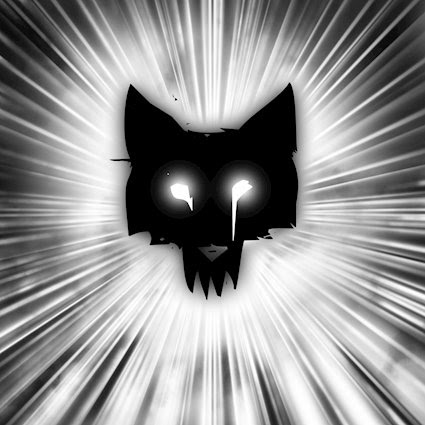 Weird Wolves new single - The Construct
Starting out as an acoustic band in 2018, Gore and Colantonio have evolved into the Electro-Goth band. Their first single, "Ghost Voices - Weird West (Official Game Soundtrack)" was released in December, 2019
» Read all
» All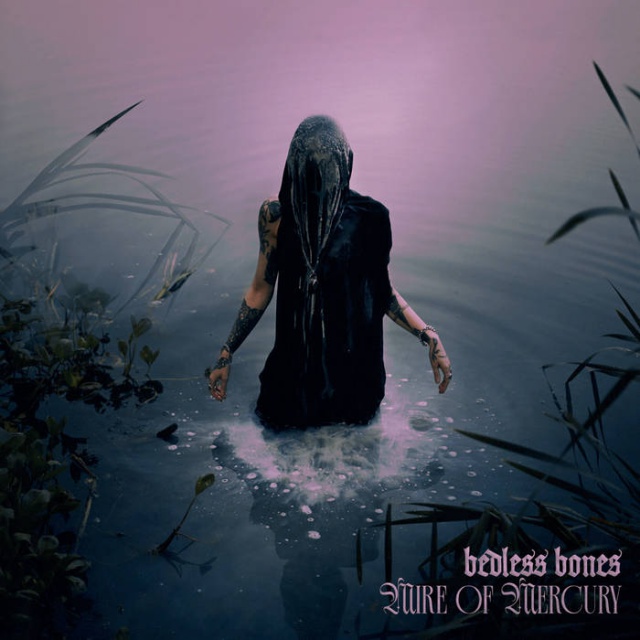 Bedless Bones - Mire of Mercury
The long-awaited latest album by Kadri Sammel's project is finally here. With "Mire of Mercury," Bedless Bones ascends to new heights of artistic craftsmanship. This music has consistently been unconventional, hypnotic, and profound, and the latest album only reaffirms Kadri's incredible talent and artistic sensibility. The album opens with the beautiful track "Dead Woman," a captivating blend of multi-layered, intricate passages and Kadri's enchanting voice, which is nearly impossible ...
» Read all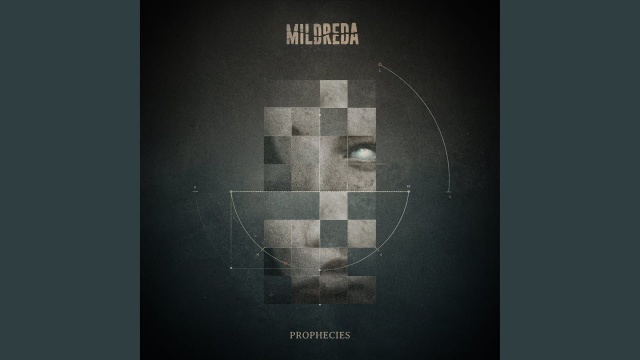 Mildreda - Prophecies
The long-awaited EP, "Prophesies," being a harbinger of the upcoming album "Blue Devilled" (out on 1st December 2023 by Dependent Records) is out today! It offers a combination of very high-powered, unconstrained melodic passages, enriched with samples, choirs, and Jan's emotionally charged vocals. This mixture bursts with intense emotions that immediately resonate with the listener. The lyrics are filled with probing questions, striking directly at the listener, serving as a ...
» Read all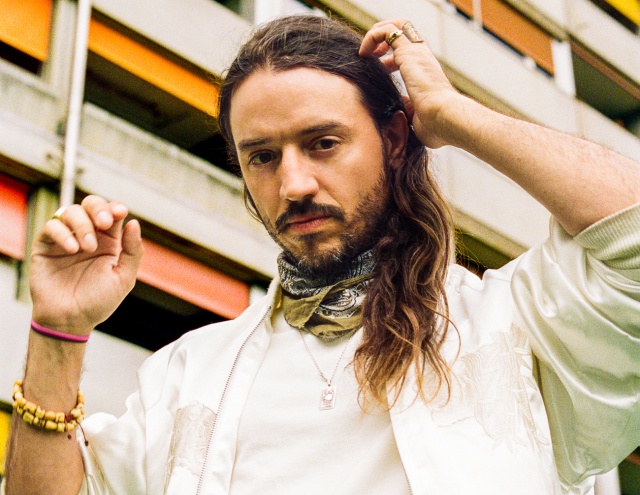 Interview with Tobias Preisig
Tobias Preisig is a versatile Swiss violinist and composer known for his innovative contributions to jazz and experimental improvised music. His unique style transcends conventional boundaries, often falling into the realms of alternative jazz. Tobias is a key member of the electronica duo, Egopusher, where his talents as a violinist shine through. His musical journey also includes leading the Quartet Tobias Preisig, a collaboration that took shape in 2009. The ...
» Read all
» All

Eonly Festival 13
The 13th edition of E-Only Festival will take place on March 15-16, 2024. Concerts are planned at the Altes Stadbad in Leipzig. Confirmed bands: 15/03/2024 Warm Up Party – Amnistia, Liebknecht, Blac Kolor + DJ`s 16/03/2024 Festival – Sono, Fixmer/McCarthy. ...
» Read all

NCN 16 - Nocturnal Culture Night Festival
Get ready for a mesmerizing journey into the heart of creativity and culture at the 16th Nocturnal Culture Night Festival! Date: 01-03.09.2023 Location: Kulturpark Deutzen Prepare to immerse yourself in a night of enchantment as the 16th Nocturnal Culture Night Festival ...
» Read all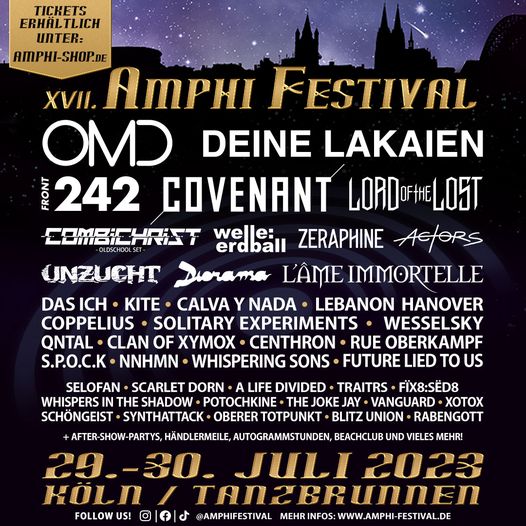 Amphi Festival 2023 line up is now complete
The 17th edition of Amphi Festival will take place on 29th-30th of July in Tanzbrunnen, Cologne The line up is now complete: OMD * DEINE LAKAIEN * FRONT 242 * COVENANT * LORD OF THE LOST * COMBICHRIST (Oldschool Set) * ...
» Read all
» All
What kinds of music we write about