X Marks The Pedwalk - Visual Journey (DVD)
Other CDs: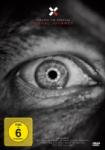 X Marks The Pedwalk
Add date: 2010-09-03
Label:
Infacted Recordings
Tracklist:
01. Seventeen
02. Wipe No Tears
03. Missing Light
04. Desolation
05. Runaway
06. My Back
07. Never Look Back
08. Abattoir
Encores
09. Never Dare To Ask
10. Facer
Videoclips
11. Seventeen
12. Danger
Bonus Material
13. Interview, Behind The Scenes/backstage Footage, Picture Gallery
Picture Format
Pal
Region Code
0 (all Regions)
Technical Information
Nb:- Pal = European Tv Format, Ntsc = Usa Tv Format, But Will Usually Play On European Players. Please Check The Compatibility Of Your Dvd Player With The Relevant Tv Format, As Well As Its Region Compatibility, Before Ordering Your Dvd. If You Have Any Doubts Then Please Email Us.