Fix8:Sed8 - Warning Signs
Last topics on forum:
Archive: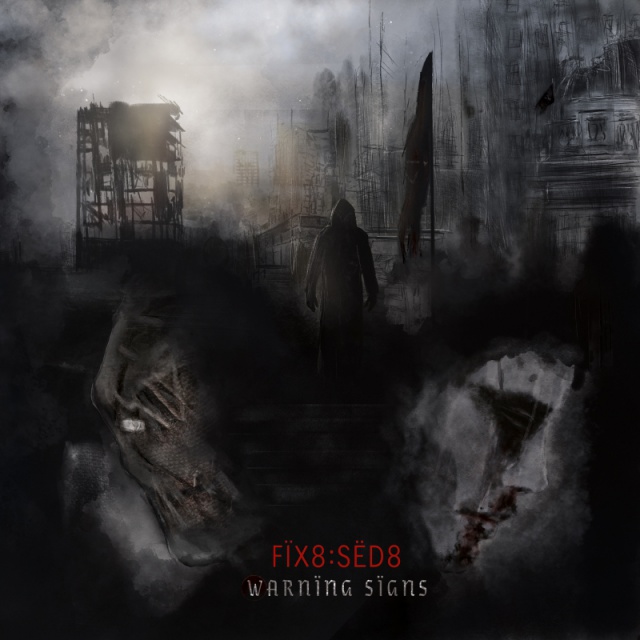 After the success of his 2017 album "Foren6", Martin Sane's Electronic/Industrial project Fïx8:Sëd8 is about to outgrow his cocoon. It has the potential to become that full-fledged industrial music project that might spearhead a resurrection of the traditional electronic industrial sound formerly endorsed by cult acts like Skinny Puppy, Front Line Assembly or Mentallo & The Fixer in the 90's.

The writing is on the wall in more than one way: Martin Sane's looks at early indications of a dystopic downturn of our peaceful societies echoes in our news almost daily. The notion of insecurity and angst starts to foster and grow in various places among the earth from North America to Europe to Southeast Asia. His new album is a soundtrack to a modern dystopic downfall that we would rather like to ignore than to face.

Musically "Warning Signs" is so oldschool, it could almost be called a "Retro Industrial" album, as it includes all the ingredients that made industrial breathtaking in the 80ies: vocal samples, complex drum programmings, and big strings mixed with structures that remind of old Skinny Puppy cultsongs like "Inquisition" or "Addiction". Like their originals, these songs need repeated listens to sink in and unfold their potential. But what amazes most is the contradiction between the theme of the album and its sound: How can something sounding so "retro" tackle problems that are so recent? Can we afford to ignore these Warning signs?
Available from 14 June 2019 by Dependent.
Tracklist:
01. Embolism
02. Parasite Paradise
03. Empyrean
04. Syringe Relation
05. Funeral Dirge
06. Within Cells Interlinked
07. Love
08. The Sceptic
09. Depression Deity
10. Tunnel Vision
11. Futile Attempts
12. Warning Signs
Author:
hellium
Source: Dependent / 2019-06-03 / News
Newest comments: