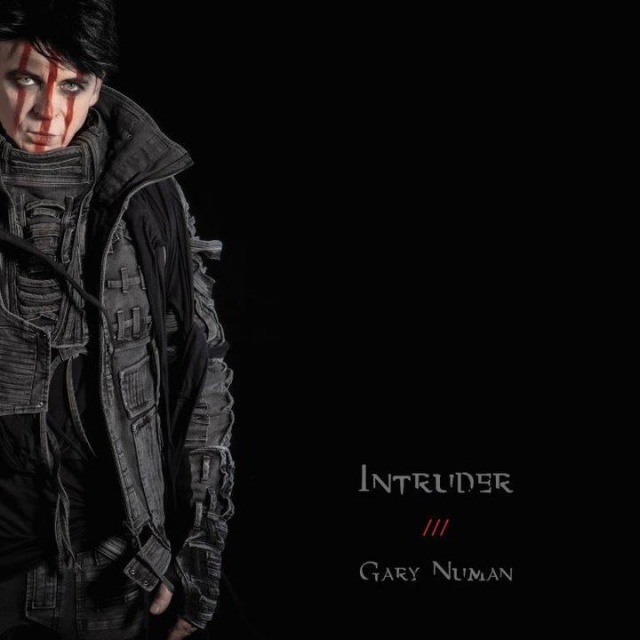 Reads: 2899 times
85%
Artist:
CDs catalogue:
He has been capable of shifting aesthethics, like a conceptual chameleon, in drastic, broad movements, only to emerge on the other side – as a gentleman synth pioneer (The Pleasure Principle), survivor of the Earth undone (Warriors) or mad-hatter of a fractured psyche (Splinter) – a musician fully in control of his style. Gary Numan is back with
Intruder
, that aims to erect a persona worthy of these troubled times.
Not that it's apparent from the get go, since the gentle, electric sway of the opening "Betrayed", with the gusts of middle-eastern flavour flowing through it, doesn't necessarily hint at
Intruder's
darker agenda.
It does, however, set up the most constant, musical markers of the record. There's the tremble of the strings; there are dangerous, cinematic textures in the background and ominously deterministic drumming that intertwines with the ebbing melodies of faux, Arabic lutes and ouds, evocative of scorched earth and the imagery conveyed so deftly in Numan's previous record.
Those parallels are somewhat obvious, sure, with
Intruder
, timely reiterating on Savage's apocalyptic imagery but musically, they satisfyingly coalesce into several songs of remarkable longevity – best of them are so catchy in fact, that this reviewer wishes he hadn't listened to them prior to the album's premiere.
"Now and Forever", "Saints and Liars", "I Am Screaming" and "Intruder" are as good Ade Fenton-era, Gary Numan songs as we could possibly hope for. Guitars chug through the whizz of electronics and choruses explode into the signature vocal of naturally modulated pitch.
They appear to be comfortably set within this specific fork of his discography and while some might hope for some brand new, unexpected tweak to his formula, Numan delivers tracks that you will rewind back until the tape is broken. Familiar but also inherently satisfying.
Occasionally, guitars will reverberate heavier ("Is This World Not Enough") or it will be the piano keys, taking center stage for a ballad of palpable melancholy ("A Black Sun"). On "The Chosen" Fenton's and Numan's flair for the dramatic and the dynamic will get a showy, suspenseful free reign only to dissolve into a murkier, sparse, stretched out anxiety of "And It Breaks Me Again".
This new record, within its set of cues, offers enough variety without ever betraying the overarching sense of structure and concept.
Intruder
is a suitably moody album for the end of the pandemic and beyond, offering plentiful moments of reflection on the supposed end-times, and a core of emotional, perfectly arranged, dramatic songwriting.
As if maybe, just maybe, Numan was here to quantify, solidify and finally lock it all away in these often melancholy songs that are truly of the
post
-apocalypse. We have survived, of course we have, and so did Gary Numan, delivering a record of cleansing vigor and nigh a hint of what he might become next, now that the apex of fearful pessimism has been achieved. For now, you should heed his recent words:
"But don't you wish you'd just listened more?".
Tracklist:
01. Betrayed
02. The Gift
03. I Am Screaming
04. Intruder
05. Is This World Not Enough
06. A Black Sun
07. The Chosen
08. And It Breaks Me Again
09. Saints And Liars
10. Now And Forever
11. The End of Dragons
12. When You Fall
13. The End of Dragons (Alt)
Other articles:
Newest comments: