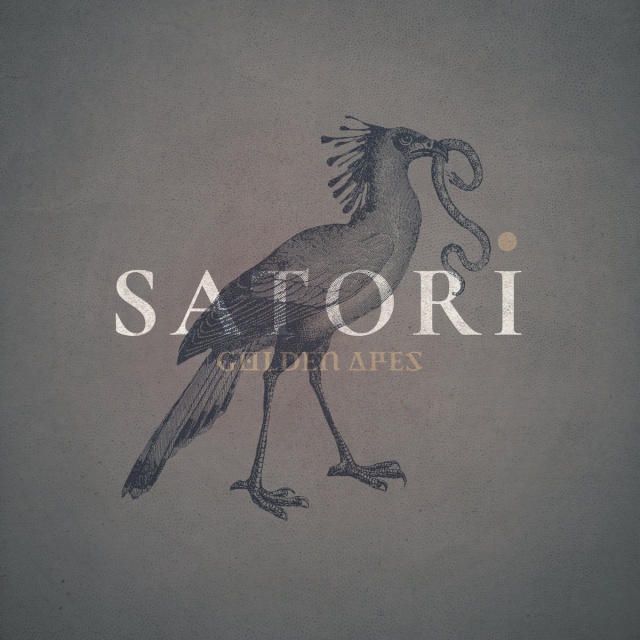 Reads: 3418 times
85%
Artist:
Galleries:
CDs catalogue:
Satori in Zen Buddhism means awakening, enlightenment. The point when everything becomes clear gets into the right place in the puzzle and reaches completeness.
The moment Golden Apes released such a single is significant, indeed. Even though it may not be directly related to the pandemic in the lyrics or stylistics, it leads to certain connotations about the understanding of things in the context of transience, impermanence of everything. When you see the fragility of things around, relationships, of life itself and search for a deeper understanding of reality, the associations seem inevitable.
After two years of silence, Golden Apes released a single announcing the new album and it must be admitted that the new material is impressive. It is a strong song with a solid dose of brilliant guitar sounds - the band was supported by Denis Ivanov from Brandeburg and Thomas Hein.
The track opens with a gentle, fragile electronic intro, but then it goes on and hits you with amazing guitars - Golden Apes signature. Musically it's a dynamic, precise and energetic sonicscape.
Deep bassline and guitars plus intense, dark vocal, profound, rhythmical lead line and intertwining side motives constitute a fine, rich, catchy matter. And if you listen to the lyrics, you might find the reverberating, ubi sunt motives of waiting, expecting, longing. Also of the metaphorical road and the parallels between past, future and present. Redefinition of the existing things and searching. Understanding that way to find the meaning and final comprehension is in our thoughts and everything that surrounds us and in how we project our own reality.
The work is accompanied by a video - as usual with Golden Apes rich in symbols - keys, clocks, the past, the future, passing, rebirth, on the one hand, as in Whitman's the smallest sprout shows there is really no death and on the other - deterioration, substitutability, passing. It's all like a kaleidoscope, a Chinese box.
"Satori" is impressive, looking forward to the new album.
https://goldenapes.bandcamp.com/track/satori
Other articles:
Newest comments: