Sort by: Title


Add date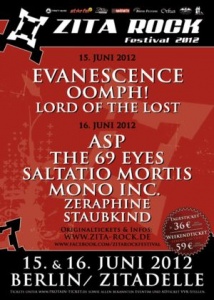 Zita Rock Festival 2012
2013-02-03 /
Magda Krasińska
/ Reads: 10585
Zita Rock Festival 2012 In the beginning fans coming to the sixth edition of Zita Rock Festival didn't have reasons to feel great excitement. Bands that were announced firstly were well known and pleasent to hear, but as my friend claimed: "the same ones are playing on the...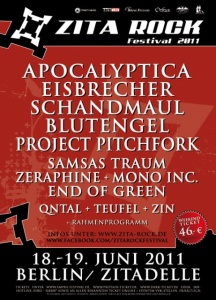 Zita Rock Festival 2011
2011-10-02 /
Magda Krasińska
/ Reads: 10243
Heavens set upon us. Casting spells over the weather didn't work, nor did nervously (every five minutes) checking the online weather forecasts. It was said it's gonna rain – that's it. The very crossing Berlin from its eastern to the western side reassured us that the forecasts were not...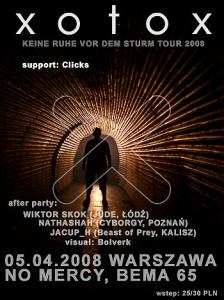 Xotox + Clicks!
2008-05-13 /
Dobermann
/ Reads: 6514
We got to the club a long time before others so we could see all the preparations for the concert, as well as Xatok`s sound check. Thanks to that we knew that we had to arm ourselves with massive armor because there would be a mighty explosion on stage.... but...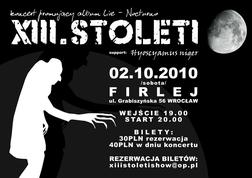 XIII Stoleti + Hyoscyamus Niger
2011-01-05 /
nocturnal moth
/ Reads: 4461
On the first Saturday of October, the Firlej O.D.A. stage in Wroclaw has filled with a black crowd of vampires, werewolves, medieval ladies and gentlemen and some quite modern gothic rock lovers. All thanks to four amiable Czechs who at night-time change into dark scenic beasts. XIII Stoleti, known in...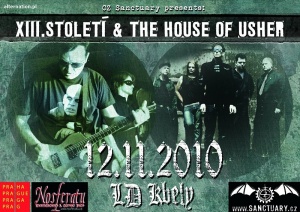 XIII Stoleti
2011-01-22 /
wlasow
/ Reads: 4440
The confessional of Petr Stepan whispers: "Gothic – The Rock King is Alive!" Kabaret Voltaire was open jointly on September 12th, 2010 by two legends of gothic rock: The House of Usher (Germany) and XIII Stoleti (the music icon from The Czech Republic). In the beautiful...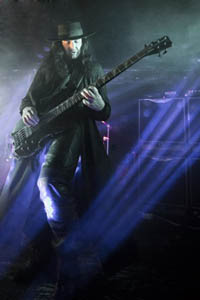 XII + NightPorter
2011-09-14 /
ShinePoisonIvy
/ Reads: 5124
The night of 20.08.2011 was a date of a exceptional show in London's Slimelight Club. It was special for NIGHTPORTER as it was a night of introducing their debut album 'Alarming but Charming' and also special for XII -TWELVE - a project of John Carter playing second time in London...