The Soft Moon tour in Poland about to start!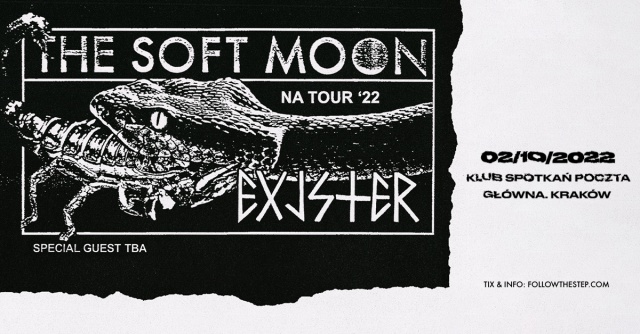 The autumn repertoire of concerts offered by Follow The Step is diverse - also fans of harder music will find something for themselves. At the turn of September and October, The Soft Moon will go on tour in Poland!
The neo-post-punk band The Soft Moon will play in Poland three times: in Poznań (September 30, Vanity), Warsaw (October 1, Praga Centrum) and Krakow (October 2, Poczta Główna Meetings Club). The group was founded in 2009 by a multi-instrumentalist company, producers and songwriters Luisa Vasque. Their musical inspiration comes from musical synthpunk / post-punk bands such as: Chrome, Suicide, Danse Society and The Units. The Soft Moon will come to Poland as part of the frames promoting the latest album "Exister", which will be released on September 23, 2022.
details: https://followthestep.com
Newest comments: