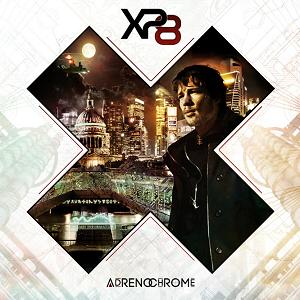 Reads: 3787 times
100%
Artist:
CDs catalogue:
For the group another release usually means coming to some kind of a wall. Then they begin to reproduce themselves, by using the same music clichés and hackneyed schemes.
On this record you will not find it. XP8 with their new album is a kind of a formal experiment, that brings to life an artistic realization, in an uncompromising way, of their musical vision.
"Adrenochrome" meets the expectations of demanding listeners, who want from the modern artists that something more. It is not longer enough just to provide entertainment in the form of good sounds, but there is also a need to stimulate all the senses.
That is exactly in that case. Apart from the basic record consisting of 11 great songs, formation also provides a cyberpunk novel, which is illustrated by the music contained on the album. A special feature of the very interesting marriage of sound with the written word is, that each of the individual parts of the novel is illustrated with respectively composed song, carrying the title of the chapter.
It is an innovative approach, which results in a quite different reception of the whole. That allows you to immerse both literally and sonically in a futuristic sci-fi tale.
Courage in combining different genres as well as participation in creating new musical trends causes, that it is impossible to pass by the record indifferently. That concept album delights both with the most successful marriage of music and literature and with its modern sound. Combining such diverse styles as ebm, trance, techno, and dubstep, electro with industrial elements, allows that release to strongly rise beyond previous band's achievements. Keep it going!
Tracklist:
01. Awakenings
02. Camden Town
03. Getaway
04. Information
05. Night Run
06. Beyond the Looking Glass
07. Going Underground
08. Hunters
09. Hostages
10. Showdown
11. Inside Their Heads
Other articles:
Newest comments: