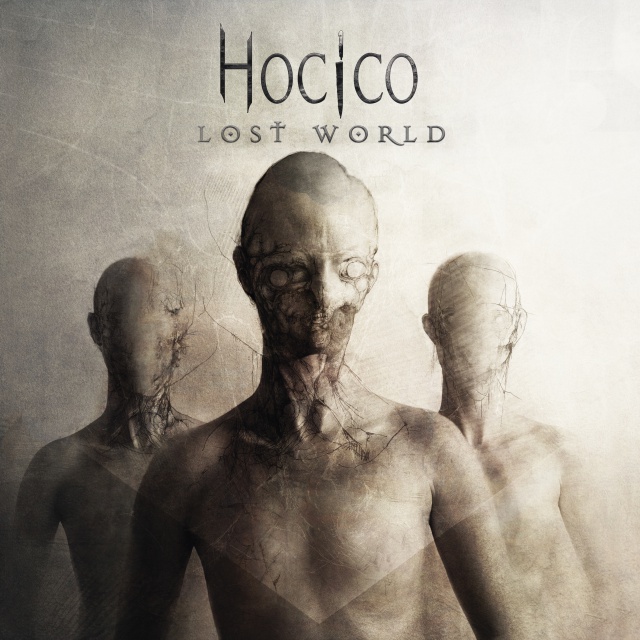 Reads: 2997 times
65%
Artist:
Galleries:
CDs catalogue:
Last topics on forum:
On the verge of celebrating thirty years of unwavering commitment to their chosen brand of industrial electronics, Hocico might be one of the few premiere aggrotech bands, still true to that formula and still capable of capitalizing on its well trodden trademarks. But their music now is not exactly the same as it had been back in the late 90's.
Lost World
EP shows off two new tracks of clean, precise and doom-laden dark electro that fans come to expect from the Mexican duo. Neither a sign of noticeable refinement and even less of an evolution of the 4 on the floor methodology, they stand as a teaser for an album whose shape and rhythm you can see coming from a mile afar.
Titular "Lost World" especially, is a perfectly well executed blend of vocal menace, harsh synths and blunt beats that seems to take every staple of the sound and arrange it into an energizing, if bland, fanfare for the reawakening clubs across the globe. Bob your head to it and forget it, so casual is the engagement that you mind not register the name of the track even.
"Broken Empires"is more interesting of the two, building up slower, from sparser and more considered droning of atmospheric reverb, pierced precisely by the stabbing of the keys and rhythm setting vocal. This one leaves an impression, if only because it aims to build a mood and a semblance of coherent structure.
Which is why it has three additional versions – an extended run that is a disposable echo of 12 inch era record practice, a Hell Club Mix that looks to align it closer with Hocico's idea of a club standard (that strips it of much of the atmosphere), and a cut by Chaos Vector that is less aggro and more electro and a good listen.
With little new and not much exciting, Hocico is what Hocico is. For better or worse, if you're looking for well made aggrotech in 2021 and beyond, they're the market recognized brand.
Tracklist:
1. Broken Empires (Radio Version)
2. Lost World
3. Broken Empires (Extended Version)
4. Broken Empires (Hell Club Hocico Mix)
5. Broken Empires (Remix by Chaos Vector)
Other articles:
Newest comments: