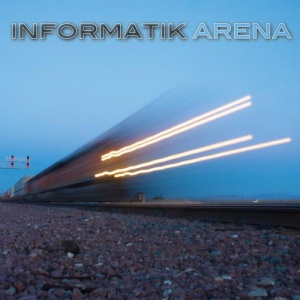 Reads: 2511 times
85%
Artist:
CDs catalogue:
The ever evolving Duo of Tyler Newman and Da5id Din are back with another astounding album, which takes their emotional electronics to new heights on their 7th album entitled Arena. Their sound varies from song to song taking deep trance like songs to industrial beats. Each song on the album has a different feel and takes the listeners on a long winding dark road. Taking songs from previous albums and remixing them to make them unique while at the same adding some adding new tracks, including a live track, this is a complete album for every fan to enjoy.
While songs like "Come Together" and "A Matter of Time" get you in the mood for the album it's not until "Together" hits that you great their true genius of song writing with dark electro beats. "The World Belong to Us" picks up the album to great dance electro beats with an pop feel which showcases themselves as an established act in the EBM world. The album also features some instrumental tracks to get the dance floor moving while keeping the emotional theme of the album.
Tracks like "Entropy" and "Predator" starts to take the album in a more harder edge industrial direction while staying true to their sound. Best track on the album is the "Night and Day" remix which showcases Informatik's vocal and synth talents. Voxing is absent from this album which shows the growth of Informatik which makes fans anticipating future albums. This is a must have for any Informatik and EBM fan, besides who doesn't love an album with a more cowbell
mix?

Tracklist:

01. Come Together
02. A Matter Of Time (Stadium Mix)
03. Temporary (The Synthetic Dream Foundation Mix)
04. The World Belongs To Us (Live At Budokan Mix)
05. It Was Like I Was Dreaming
06. Entrophy (More Cowbell Mix)
07. Predator
08. My True Love (Pulse State Mix)
09. Night And Day (Arena Mix)
10. Don't Be Afraid (Very Mix By Claire Voyant)
11. Falling
12. The End
Other articles:
Newest comments: