Sort by: Title


Add date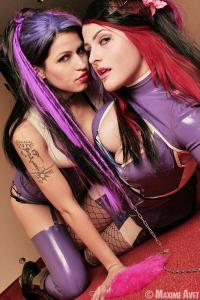 Interview with Devil Angels
2007-05-12 /
khocico
/ Reads: 12310
Devil Angels is a project of two unique girls: Diva Izazella and Natasha de Viant, who, against all odds, decided to realize their long-term plan, namely to promote the "Festish", "Dark", "Alternative" culture in Poland. Thanks to ambivalent characters they perfectly complement each other and constitute a really explosive mixture....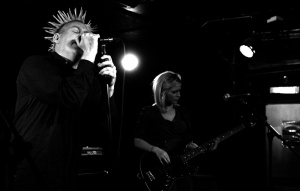 Interview with David B (Calling All Astronauts)
2013-01-07 /
savetier
/ Reads: 5932
André Savetier: Thank you for your time, David. How is the work going with the Post Modern Conspiracy album? David B: It was supposed to be finished in the summer, but I'm one of those people that wants everything to be as perfect as I can make it, so...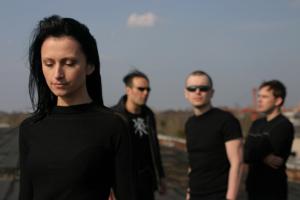 Interview with d'Archagel
2006-07-07 /
khocico
/ Reads: 11743
K: There have been some changes in the band lately - why, what changed and how is it going to influence the music of D'Archangel? Do you plan to change the lineup again? ;) -Angelo (voc): The only change is a new guitarist. Due to a prolonged absence of...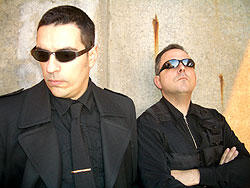 Interview with Culture Kultur
2011-04-04 /
promofabrik
/ Reads: 3500
Hi Salva, thanks for taking some time to answer us a few questions about Culture Kultür and your upcoming album "Spirit". 5 years have passed since your last album "Reborn". Meanwhile there are surely a lot of people that don't know you, but who would love to. And even...
Interview with Clan of Xymox
2010-06-17 /
promofabrik
/ Reads: 6224
Lucy had a chat with Ronny about their long career and 25 years of Clan of Xymox as well as the changes over time. Very interesting ideas Ronny Moorings did point out regarding the crisis of the business and put forward very good solutions. So this might be interesting to...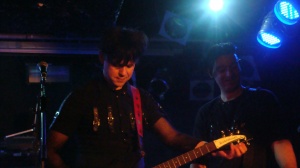 Interview with Clan of Xymox
2013-05-08 /
savetier
/ Reads: 8859
On December 15th 2012 Clan of Xymox performed at Vienna's Viper Room. The concert was exciting, well visited, yet also very intimate. Afterwards, I took the opportunity to catch Xymox' mastermind Ronny Moorings to ask him some questions. During this talk Ronny revealed what he thinks about Facebook, Wikipedia and...