A Goth Travel Guide: The Netherlands in black and colour - Summer Darkness & much more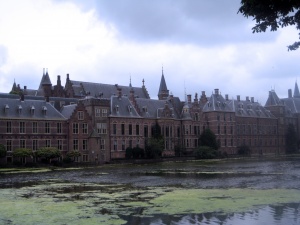 Reads: 19106 times
Let's continue in exploring places around the world while connecting the most significant historic and architectonic wonders with unique, bizarre or even creepy places and also a bit of shopping for goth clothing and some events for the creatures of the night – simply your Goth Tourist Guide and wants to show you yet another exciting destination. ;)
I recently visited several places and cities in
the Netherlands
and decided to write a bit about my experience.
The Netherlands makes a great choice for your goth holiday. The Dutch are tolerant, so you certainly won't feel uncomfortable here when dressed-up. There are lots of unique, beautiful and curious sights to visit. There are nice club events and even a big international goth festival if you're visiting in July. Moreover, even if you don't speak the language you won't feel limited in any way as everyone speaks English. The Netherlands definitely isn't just cheese, windmolls, clogs and weed, so let's discover some of the unique stuff to do and places in this country.

Utrecht
Sightseeing
I enjoyed walking around in Utrecht very much. The city has a lovely and relaxed atmosphere. There are several canals in the city, the most well-known of them being
Oudegracht (the Old Canal
). The canal runs through the whole city centre. Along the canal there are café with terraces which have been built under the street level. It's always pleasant to sit near the water.
One of the sights you definitely shouldn't miss in Utrecht is the
Dom Church
and
Dom Square
. The church has the tallest tower in The Netherlands. From the top of the tower you can enjoy a wonderful view over the city.
Not far from Dom Square you will come across a unique museum -
Museum Speelklok
, which has a collection of automatically playing musical instruments such as musical clocks, music boxes, self-playing piano and barrel organs.
Another one of a kind museum that you can visit in Utrecht is
The House of Miffy
. The famous cartoon and picture books character Miffy (originally named Nijntje) was created by Dick Bruna, an author and illustrator from Utrecht. There is also a square named according to the character in Utrecht –
Nijntje pleintje
(Nijntje Square).
If you're interested in architecture, you shouldn't miss the
Rietveld-Schröderhuis
. It was built in 1924 by the Utrecht architect Gerrit Rietveld and it is a typical representation of De Stijl using basic colours and shapes.
Another unique feature of Utrecht is an endless poem named "
The Letters of Utrecht
" written on the pavement. You can read it if you walk along Oudegracht from house nr. 279. Every Saturday at 1.00 p.m. a new letter is added to the poem. You can actually buy a letter of the poem.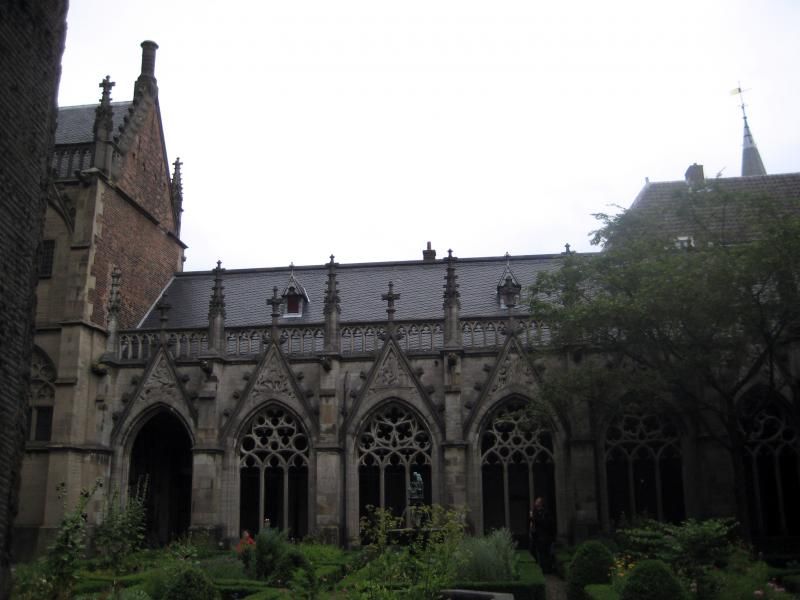 Shopping
You can find Hoog Catharijne, a quite big shopping centre, directly at the central train station, which can be convenient if you arrive to Utrecht by train.
You may come across some one of a kind shops when walking down the streets in the city centre.
Visit a lovely shop
Laced-up
located at Korte Jansstraat 8 if you are looking for corsets, high heels, fetish, latex or pvc clothing.
Right next to Laced-up you will find another interesting shop called
Netjes Kleiding
. Among other things, they sell Stargazer cosmetics and hair dye as well as band patches.
If you want to shop for some comic books or manga, there are several stores for that in Utrecht, for example Whoops Comics at Springweg 1.
An interesting esoteric book shop
Wijze Kater
(
Clever Cat
) is located at Mariaplaats 1.
Clubbing and going out
During my stay in the Netherlands I attended
Summer Darkness festival
in Utrecht, so I visited the several location where the festival was situated.
As for other events in Utrecht,
Manifest
is a wave/alternative 80s party taking place in Acu. Some other parties which happen from time to time are
Cyberia
and
Alternative 80s
.
If you're just out for a drink and you like Belgian beer, Café Olivier is an elegant place where you can choose from a great selection of beers.
Summer Darkness
A great time for your goth trip to Utrecht would be during that one weekend in July when the dark underground festival called Summer Darkness is taking place each year. One of the festival locations is the Dom Square with the alternative market, a few concerts and the ultimate meeting place. It is an ideal location for hanging out with friends and meeting new people. Meanwhile some of the many photographers will take numerous pictures of you. The festival is taking place simultanously at various locations – at the Dom Square as well as in clubs where concerts, fashion shows and parties are situated. The diverse styles of the goth subculture are represented at Summer Darkness – concerts of ebm, darkwave, gothic rock, minimal wave and industrial bands and artists as well as unique events such as Bal Du Masque. There are parties with different music genres – Storm is an industrial and noise party, Cyberia is an electro, ebm and industrial event and at Alternative 80's you can hear a lot of wave music. In 2013 several catwalks were a part of Summer Darkness festival – gothic lolita, steampunk, victorian as well as fetish and latex fashion. Miss Alternative competition took place at the festival, too. Finalists from each region of NL competed in this contest to win the Miss Alternative award. In 2013 bands such as She Past Away, Clan of Xymox, Covenant, Apoptygma Berzerk, Soft Moon, Frozen Plasma, Grendel, Terror Error, Alien Vampires, Lebanon Hanover, Sixth June, etc. performed at thefestival. All in all, when you visit Summer Darkness once, you will want to come again also next year.
Amsterdam
Sightseeing
A great way to start your sighseeing of Amsterdam is to take a boat tour of the canals and see the main landmarks from the water. Afterwards you can visit the
Dam Square
where the Royal Palace is located. At this square you will also find Madame Tussauds museum. Some more museums that you shouldn't miss in Amsterdam are
Rijksmuseum
which houses an exhibition of many well-known artists including Vermeer, Van Gogh, Rembrandt (and his masterpiece Nachtwacht) and
Van Gogh Museum
.
Some one of a kind museums that can be found only in Amsterdam are for instance the
Anne Frank Museum
and
Amsterdam Dungeon
. For some more unique attractions try Heinken Experience,
Hemp and Hash Museum
, the world's oldest Sex museum at Damrak 18 or
Torture Museum
at Singel 449. If you visit Amsterdam before 6th October, you're still in time to visit the
David Bowie by Duffy photo exhibition
at Keizersgracht 609.
After visiting some of the museums you can relax in the most visited park in the Netherlands –
Vondelpark
or if you want to do some more sightseeing, you can see for example the Old Church or Rembrandtplein (Rembrandt Square) with the statue of Rembrandt.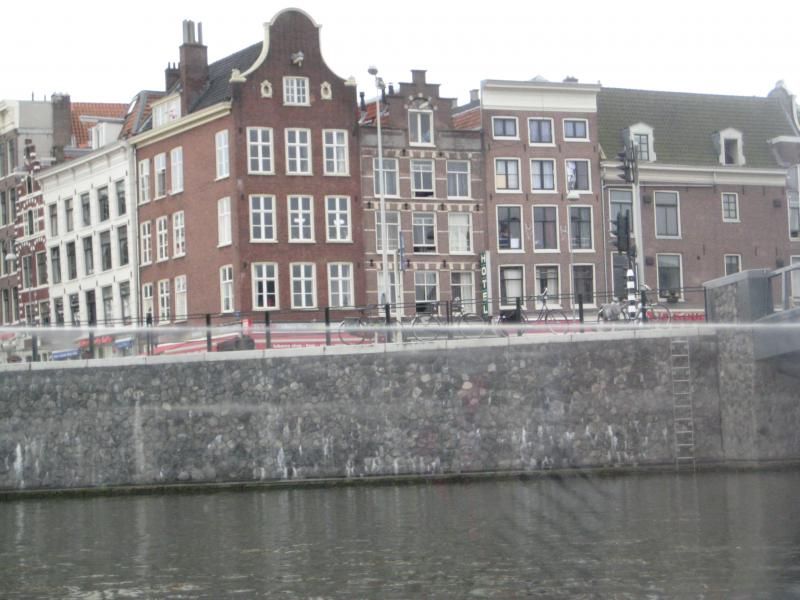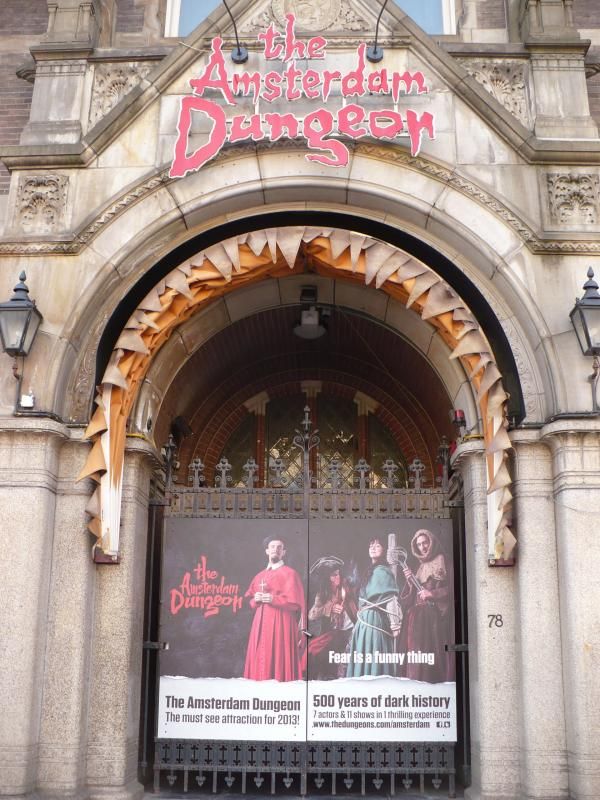 Shopping
When looking for some souvenirs you can try the
Albert Cuyp market
. If you want to buy some clothes, shoes or accessories, check out alt/goth shop
Diabolo
at Nieuwe Hoogstraat 22 or some nice clothes stalls such as Astrid at
Waterlooplein
.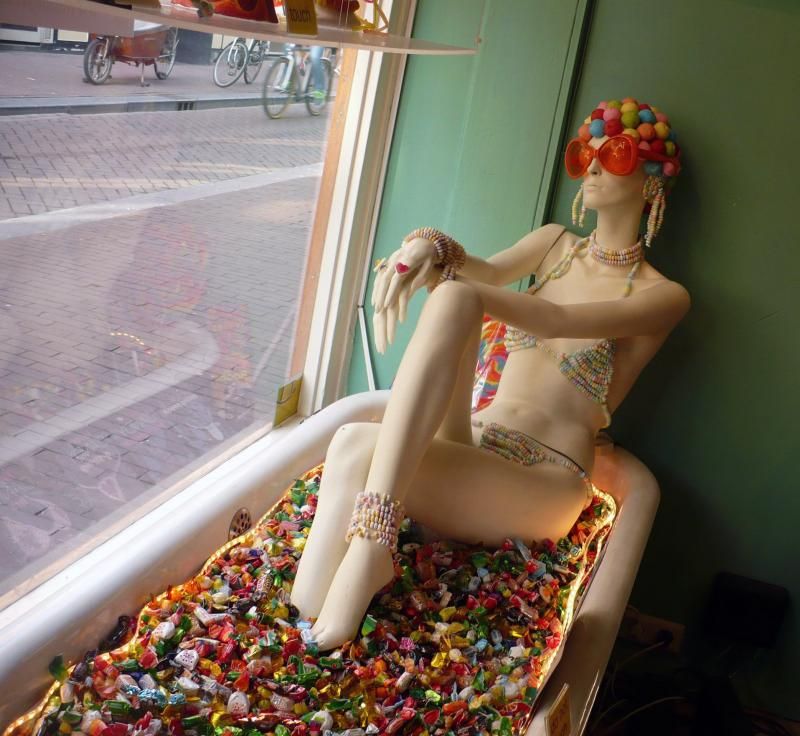 Clubbing and going out
I recommend
The League of Extraordinary Djs
event in Café Mono. The music is a mixture of gothic rock, darkwave, ebm, industrial, 80s, alternative, batcave and postpunk. The entrance is free. It's a lovely place where to spend an evening with friends.
Some other parties in Amsterdam include
OnderStroom
(old school goth party – batcave, gothic rock, postpunk, wave…) and
Club Noir Excess Live
(mixture of old school goth and ebm & industrial).
Rotterdam
Rotterdam is famous for its unusual modern architecture. You can take the opportunity to visit
The Sonneveld House Museum
and see what does the interior of a modernistic house from 1930's look like. A true architectonic wonder is the complex of houses called Blaakse Bos. You may wonder how people can live in these houses. One of the houses, The
Kijk-Kubus
, is used as a show house, so you can take a look inside for a fee if you're interested.
A museum you surely shouldn't leave out from your sightseeing tour of Rotterdam is
Boijmans van Beuningen
. The museum is huge so you will certainly spend more time than you expected wandering between the works of Rembrandt, Monet, Gaugin, Picasso, Mondriaan and Dalí. Some more museums worth a visit might be
The Nederlands Fotomuseum
and
The Maritime Museum.
Some other typical elements of the city include
Erasmus Bridge
which is reminiscent of a swan and the
statue "The Destroyed City"
by Ossip Zadkine, which symbolizes the destructive effect of second world war on the city when the centre of the city was bombed.
Shopping
As for shoppping, the main shopping area is Lijnbaan, but if you're looking for something alternative, pay a visit to the
Black Widow
. They have corsets, skirts and trousers as well as goth and punk band shirts and creepers and pikes at very decent prizes. Highly recommended! ;)
Otterlo
One of the places I visited in the Netherlands was Otterlo. In Otterlo you will find
Het Kröller-Müller Museum
, one of the Netherlands' most important museums. It is ideal to visit it in pleasant weather as only the part of the museum housing mainly paintings is indoors and the other part with sculptures is in the large garden of the museum. There are lots of fascinating modern art to see in this museum.
Den Haag/The Hague
In The Hauge there are quite a few sights you shouldn't miss, for instance
Binnenhof
which is the seat of the Dutch parliament. It is surrounded by the magnificent pond
Hofvijver
and the statue of Jantje (Little John). Some more places of interest include for example
Nieuwe Kerk (New Church)
with the grave of Baruch Spinoza or The Royal Picture Gallery
Mauritshuis
where you can see the works of Vermeer, Rembrandt and Rubens.
For a great view of the city take the elevator to the 41st floor of
the Hague Tower
which is 132 metres tall.
If you take a walk through the
China Town
in The Hague, you will feel like you suddenly appeared in somewhere in Asia. There are lots of fun and kitschy shops and exotic restaurants of all kinds.
In case the weather is tolerable and not too windy, it can be fun to visit the beach
Scheveningen
with the miniature park
Madurodam
and
Sprookjes Beelden aan Zee
, which is a garden with the sculptures of fairytale characters nearby.
Last but not least, there's an amazing place I just discovered while walking around in The Hague called
Vegetarische Slager (Vegetarian Butcher)
, where you can buy of soy products to prepare veggie "meat" meals of all sorts.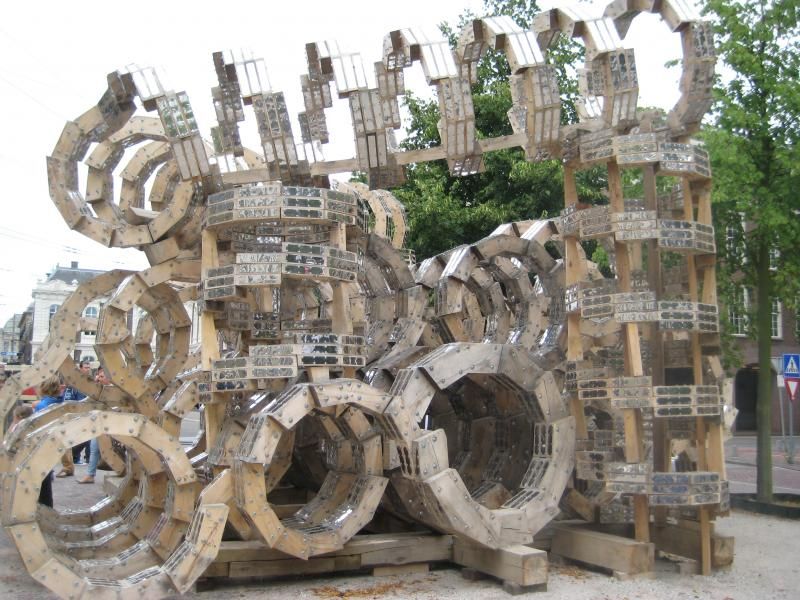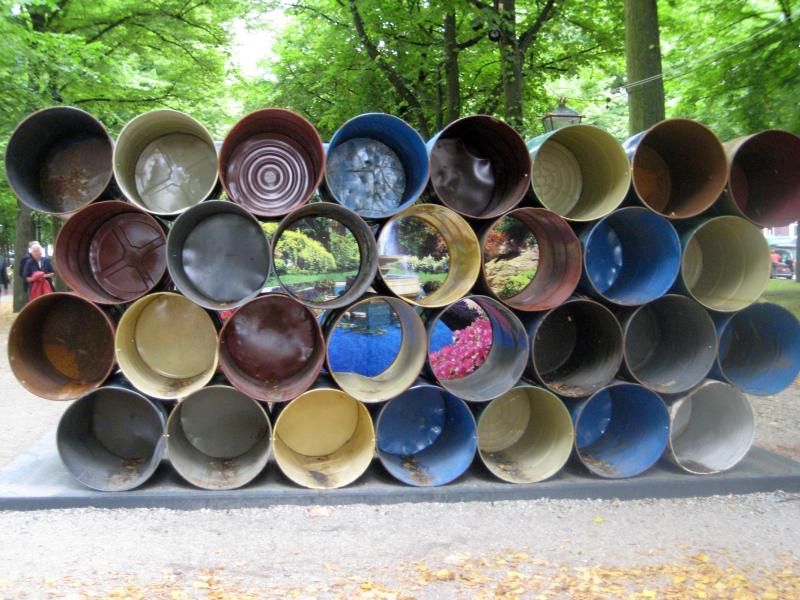 There's still a lot more for me to discover in the Netherlands as for the landmarks, typical features of the cities I visited, sightseeing, shopping, unique cafés and goth parties. One day I hope to see even more of the Netherlands. When looking for more information, you can always do your own research or see the places with your own eyes!:)
Thanx for reading and I hope this article provided some interesting and enriching information about the Netherlands for you.
Pages:
Newest comments: