High-Functioning Flesh - Definite Structures
Instinctive ebm laced punk from Los Angeles own High-Functioning Flesh cuts through the discord with their sophomore album, "Definite Structures". Gregory Vand and Susan Subtract fuse their backgrounds and aesthetics of industrial, punk, and noise.
» Read all

Johan Baeckström - Like Before
Johan Baeckström is the mastermind behind Swedish synthpop act Daily Planet. With this album, which is Johan Baeckstrom's solo release, he proves that he is not only a fantastic songwriter and producer, but also has one of Sweden's absolute best ...
» Read all

Terence Fixmer - Depth Charged
Over the past 2 decades, Fixmer has continued to evolve as an artist while maintaining his influential stance in international electro culture. "Depth Charged" is his most introspective album yet. With this 10-piece composition Fixmer is able to tell a story from ...
» Read all
» All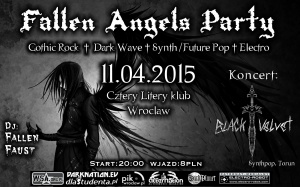 Fallen Angels Party & Black Velvet
Wrocław's event Fallen Angels Party - in addition to providing enthusiasts of dark independent regular fun on the dance floor - has important role in promotion of local projects. On the 11th April 2015 in the Cztery Litery club, we had therefore opportunity to hear a concert from coming from Toruń, operating since 2009, Black Velvet project. It consists of Daniel Soczewiński - responsible for compositions and for vocals - ...
» Read all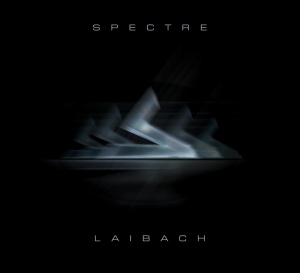 Laibach in Warsaw
Ladies and Gentleman's - hats off! Laibach showed us again that they belong to the world top class. Many people have approached to "Spectre" as something too moderate ("laibachless") for average listener, but performances like this in Warsaw, should blow any concerns about making that kind of album. Of course for those who knows that Slovenian giant mostly from "Nova Akropola" and "Opus Dei" concert could seem boring (famous sounds of "Gebur Einer ...
» Read all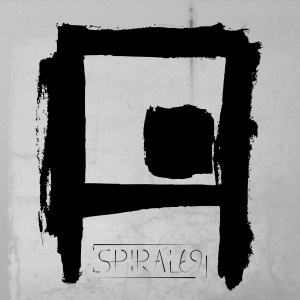 Spiral69 - Alone
Spiral69 is an Italian project, which is created by Riccardo Sabetti, known from cold-wave formations such as: Pixel and Argine. For Spiral69 he abandoned cold wave in favor for dark/new wave with a touch of alternative rock: which is in my opinion mixture that Riccardo makes brilliantly. Some could convince themselves about it live, as the band played with Diary Of Dreams in Progresja. The "Alone" album is love ...
» Read all
» All

HIM on two concerts in Poland!
HIM will play on 5th August 2015 at Stodola Club, in Warsaw and on 6th August 2015 - club B90 Gdańsk. HIM is a rock band from Helsinki and was formed in 1991. Main inspiration for the band were Black Sabbath ...
» Read all


Kraftwerk 3D concert
4th December 2015, on that day will take place concert of German band Kraftwerk in Cracow at ICE Kraków Congress Centre, under the name Kraftwerk 3-D Concert.
» Read all
» All
What kinds of music we write about