God's Bow - Tranquilizer
In the autumn 2014 God's Bow will release their fourth album entitled "Tranquilizer". The musicians (Agnieszka Kornet - voc and Krzysztof Pieczarka - synth) claim that it's very mature, well-thought-of and diversified album. The band kept their dark style, electronic sounds are ...
» Read all

Lacrima - A Story from Limbo
'A Story from Limbo' is an important album for Lacrima since it is released to celebrate 18th anniversary of the band. It is the record of the band's history as it includes newly recorded tracks from their first albums from ...
» Read all

» All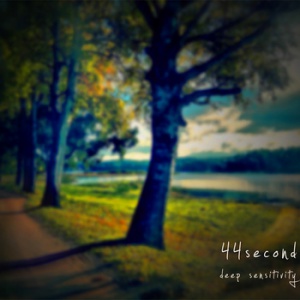 44 second - Deep Sensitivity
Lately, serendipity seems to have become my closest friend, bringing me new and exciting projects, as if on a whim, saving me from the tedious drudgery that is my workday. And what a save it was! With its 'Deep Sensitivity', 44 second got me on a hook, and I didn't even think to wriggle, mesmerized by the sounds coming from my headphones. I simply cannot resist such tunes, especially considering ...
» Read all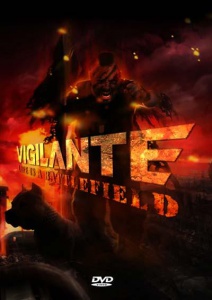 Vigilante - Life is a Battlefield
Until release of live DVD/CD Ivan Muñoz as Vigilante had on his account two studio albums and a Spanish language EP "Juicio Final". If life, and thus performances on stage, are actually the battlefield, it is worth to consider, what maneuvers resulted in international success of the Chilean act on metal/industrial stage, and how the struggle goes with listener - or whether they make peace with one another. Wait... ...
» Read all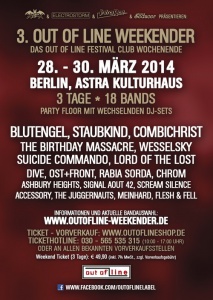 3rd Out of Line Weekender
Signed by Out of Line label, a weekend-long festival was one of the highlights of the musical spring. Unsurprisingly - under the wings of this particular label there is a number of popular and talented artists. Thus, during the three nights of the festival, there was to see and hear an ensemble, mixed in good proportions, of rock and electronics at a high level. Spring weather was fine, so ...
» Read all
» All

Castle Party 2015
We announce that 22nd edition of Castle Party festival will take place from 16 to 19 July 2015 in Bolków castle. During three-day festival you can enjoy concerts on two stages: the main one at the castle and the small ...
» Read all

You can submit your project for Copernicon
You are more than welcome to submit your projects for Copernicon! For some time already you can submit your ideas for attractions to perform at Copernicon Festival which will take place on 19-21 Spetember in Toruń. Every day new ideas ...
» Read all

Steam Memories II
We gladly invite for Steam Memories II in Toruń from 15 to 17 August. Attractions: - steam trade fair - open air photography session - steampunk movies projections - steampunk afterparty  
» Read all
» All
What kinds of music we write about