Renata Przemyk - Rzeźba dnia
Renata Przemyk is an unusual artist who has been following her own way no matter what. She perfectly combines her compositions with unconventional ideas for tracks arrangements. The creative output of Renata Przemyk can be described as original, melodious and ...
» Read all

Amaranthe - Massive Addictive
Gothenburg, Sweden's AMARANTHE, known for fusing melodic metal with elements of EDM, will release their third album MASSIVE ADDICTIVE via Spinefarm Records on October 21. MASSIVE ADDICTIVE is true to its title. The band's signature, larger-than-life sound, comprised of kinetic riffing, ...
» Read all

Dark Side Cowboys - Circles
"Circles" is a brand new and probably unexpected online single release by Dark Side Cowboys. "Circles" was originally released as an upbeat danceable track on the "Revival" album in 2003 but this time the Cowboys have taken a total turn ...
» Read all
» All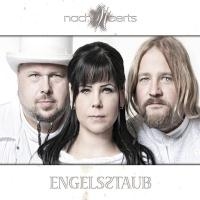 Engelsstaub - Nachtwärts
After releasing great Anderswelt (1999), climbing up rungs of a musical career Engelsstaub group seemed to be on a right way to secure themselves permanent place in history of the German ethereal. It was then, after seven years of active operations, the band suddenly silenced. Trio occasionally reminded of themselves, by remastering old material, released or previously not published. Over the future of group, at least in the eyes of ...
» Read all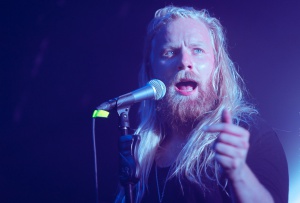 GusGus and Paris XY in Gdańsk
On Sept. 19th, GusGus played at club B90. Collective is currently promoting latest album "Mexico". Few days before event tickets has been sold out. The same situation took place in other Polish cities. I was eagerly waiting for this concert and I wasn't disappointed. GusGus presented thrilling audiovisual show and B90 was filled with dancing audience. The evening was opened by Paris XY. Britsh duo began their concert at 22:00. ...
» Read all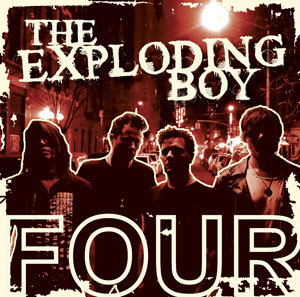 The Exploding Boy - Four
When two years ago, due to among others "London" song, for the first time I had contact with "exploding boy," I thought, it was just a temporary infatuation. So called one season's adventure. I was wrong. The Swedish representative of music from post-punk and new-wave climates proved lately how much. Album "Four", as you might guess, is the fourth record released by band. Title itself suggests one association: lack of ...
» Read all
» All

E-tropolis 2015 + E-Werk Festival
The fifth edition of E-tropolis festival will take place on 28th March 2015 in Turbinenhalle Oberhausen, according to their motto:"better – harder – louder" it's gonna rock! The day after in "Eventwerk" Dresden E-Werk OST Festival will be launched. First bands confirmed ...
» Read all

Grai & SatanaKozel Tour
Grai & SatanaKozel invite you to the Metal Crusade Tour. GRAI video: http://www.youtube.com/watch?v=8gMCxCI9IBw http://www.youtube.com/watch?v=yicTUvDVTHA SatanaKozel video: http://www.youtube.com/watch?v=IDlXbcOX0tY http://www.youtube.com/watch?v=ECJ0-rDCrWI
» Read all

» All
What kinds of music we write about