MultiColor - Cyclicity
MultiColor was created by Russian musician Anton Guskov to represent the multitude of influences that ultimately shaped his sounds and ideas and as a result the first EP 'Cyclicity' was complete, representing a thoughtful projection of Anton's inner world.
» Read all

Forever Still - Scars
Female fronted, alternative rock band Forever Still have released a new song "Scars" as a limited-time, free download exclusively via foreverstill.dk. "Scars" is the first track from their upcoming album and is featuring new band members Dennis Post on guitar ...
» Read all

» All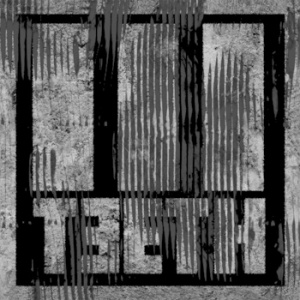 3TEETH - 3TEETH
I love to struggle with newcomers, for various reasons - one they are novelty, two you do not know what to expect, three is that we may find a pearl. Such a rookie is 3TEETH, four men from Los Angeles, who beautifully move between industrial with elements of metal and EBM. At first glance of the ear, you have to notice inspirations from such tycoons of Canadian scene - Malhavoc, ...
» Read all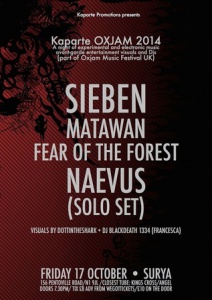 Sieben + Matawan + Fear of the Forest + Lloyd James
For the date of 17 October 2014 I was waiting with kinda longing, looking forward for Kaparte OXJAM 2014, organised in Surya, one of the London clubs. The club is placed quite close to the Kings Cross train station. Because Surya is small place, I was happy I will enjoy excellent music without pressure from people all around. And I wasn't disappointed at all. Four bands played that evening: Lloyd ...
» Read all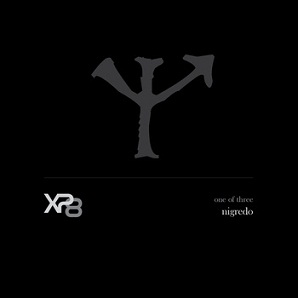 XP8 - Nigredo
Marco Visconti and Marko Resurreccion are back with 5 tracks EP in the form of "Nigredo". As the first part of a planned trilogy, its name refers both to alchemical search for the philosopher's stone and psychological analysis that involves patient's confrontation with himself. Beginning track, "Dolly Was A Raver", presents unique atmosphere of the rave parties, where sharp bit mercilessly cuts the air, and fans of uncompromising music along with resounding of ...
» Read all
» All

XIII Wrocław Industrial Festival
From 6th to 9th November be ready to take part in the amazing Wrocław Industrial Festival! The organizers guarantee not only an awesome line-ip (Legendary Pink Dots, Lustmord, Borghesia) but also your comfort preparing an additional stage. This year, on Friday ...
» Read all


» All
What kinds of music we write about