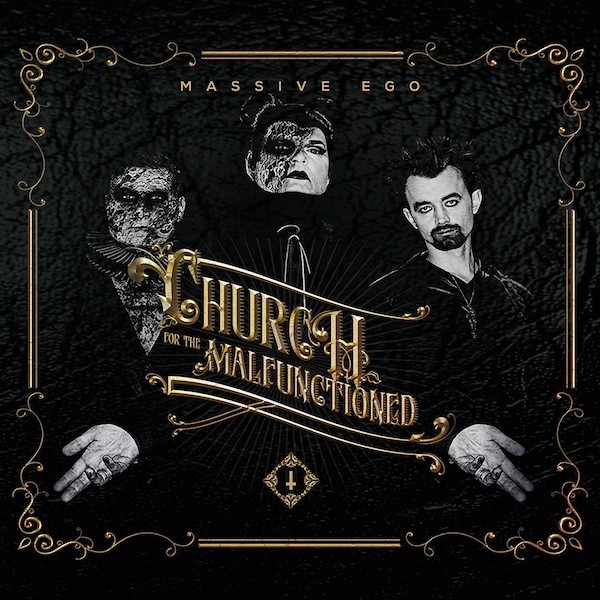 Massive Ego - Church For The Malfunctioned
Massive Ego return with their new album, "Church For The Malfunctioned" a much harder beast than what has gone before, built on beats the like of which we've not heard from this band. With songs challenging the very core of ...
» Read all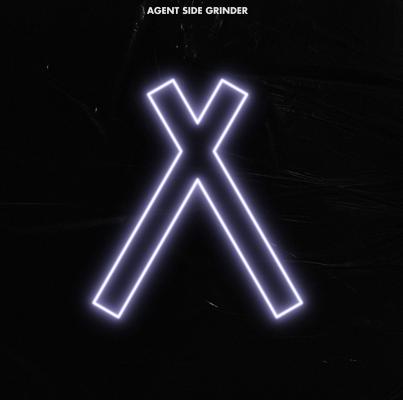 Agent Side Grinder - A/X
Finally it's here. The long awaited follow-up to the award winning album "Alkimia" and the first to feature the new vocalist Emanuel Åström. From "A/X" we have been treated with two singles: "Doppelgänger" and "Stripdown". The latter quickly became an ...
» Read all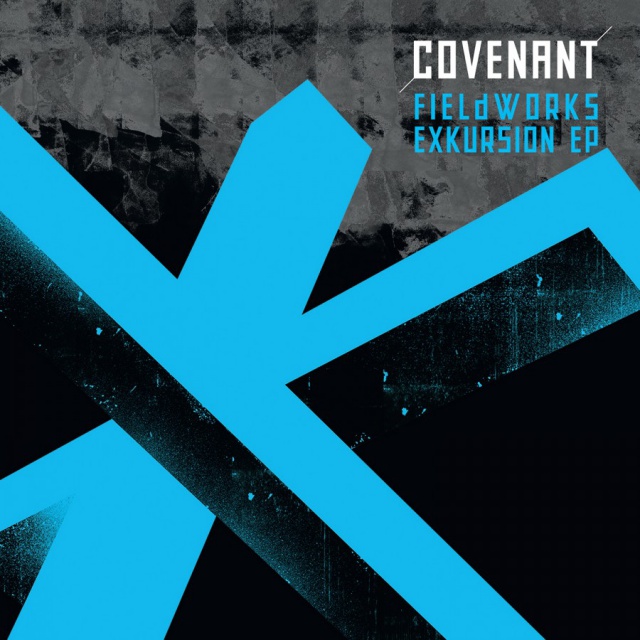 Covenant - Fieldwoks Exkursion
Originally released as a limited tour item, Covenant presents this EP as a prelude to its forthcoming album "Fieldworks". Always the aural explorers, this first "excursion" is full of deceptive signals, misleading noises, and cryptic lyrics. Each track spearheaded by ...
» Read all
» All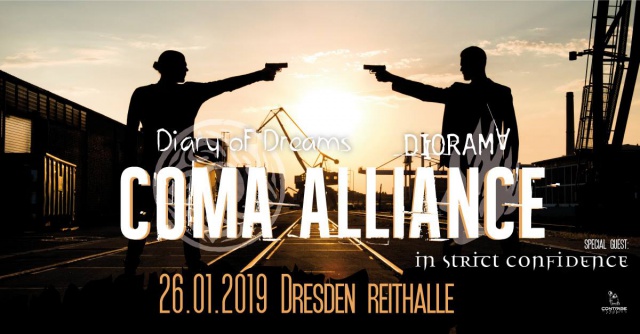 ​Coma Alliance Tour 2019
Sometimes – especially when I overdose reading press - I wonder if there's still any raison d'être for live shows. Currently people are attacked by attractions everywhere they turn – any gadget, social media platform, screen, billboards or paper screams that loud that brain has trouble processing it all. Everything is available in an instant, effortlessly, with just but one click. Does anyone need any more adrenaline? I've read that ...
» Read all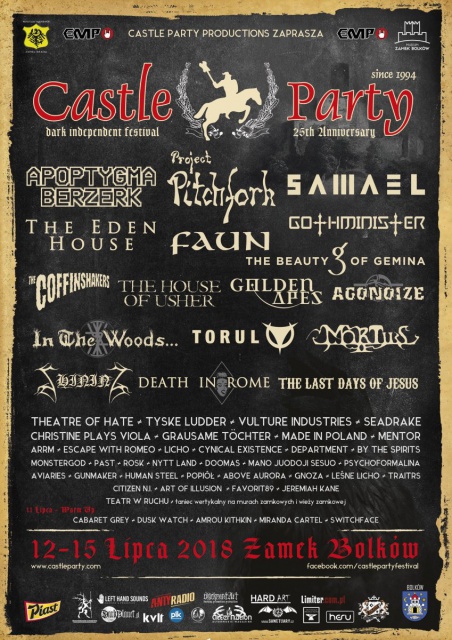 Castle Party 2018
Dearest, Castle Party 2018 is already a part of history and honestly I don't know how it happened. It seems like every year it goes faster. We've just arrived and here we are sharing our memories. This year's edition was a bit different than previous ones. There were some changes made. On the other hand it is still our celebration and Bolków remains a place with friendly atmosphere where everybody ...
» Read all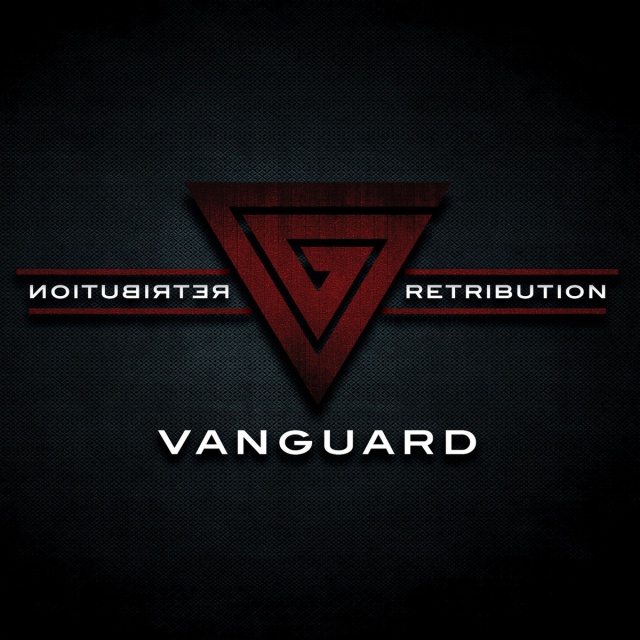 Vanguard - Retribution
Synthpop is a genre represented in large number in Sweden, inter alia by Hjärta, Melody Club, Page, SPOCK and many others. VANGURAD in another band from this country, that fits very well to the '80 atmosphere of electronics. The last day of February 2014 brought us a new album from Gothenburg duo, Jonas Olofsson (synthesizers) and Patrik Hansson (vocal). Released by Conzoom Records "RETRIBUTION" refers to the previous projects of ...
» Read all
» All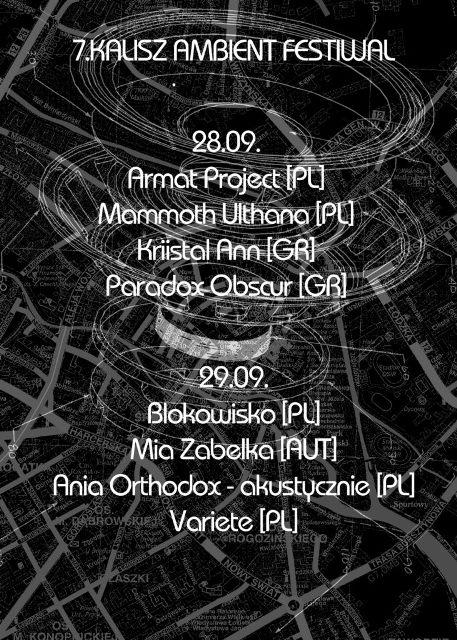 Kalisz Ambient Festiwal
Kalisz Ambient Festiwal is an event held in Poland for all ambient, electronic and experimental music fans. 7-th edition will be in third time at Arts and Culture Center in Kalisz, Poland. Line up: Kriistal Ann [GR] Paradox ...
» Read all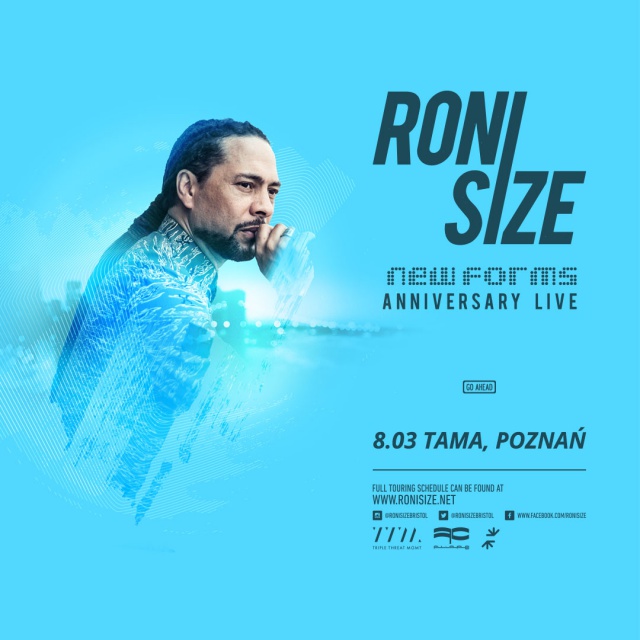 Roni Size in Poznań!
Go Ahead agency invates You to live show of the Roni Size! A well known artists, one of co-founders of the Full Cycle Records, also known from cooperation with DJ Krust, which have begun already in 1992.
» Read all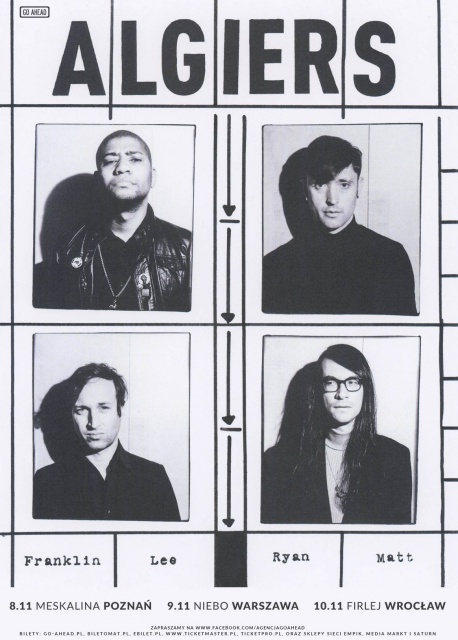 Algiers in Poznań!
On 8 November Go Ahead agency invites you to autumn's concert of the Algiers band in Poznań in Meskalina club! Algiers is a band that cannot be labelled by one specific music genre. Drawing inspirations from rock, post-punk, industrial ...
» Read all
» All
What kinds of music we write about