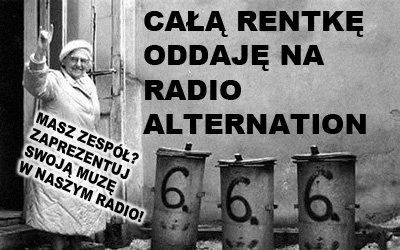 Alternation radio station offers You the most interesting, sophisticated tones throughout the air!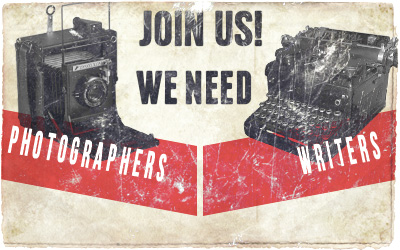 Rome - Hansa Studio Session
Rome and its entourage set up camp at Hansa for about 14 hours on October 2nd, 2016, and recorded 8 songs in one go. Never really stopping to get a second take, the recording captures the band the way it ...
» Read all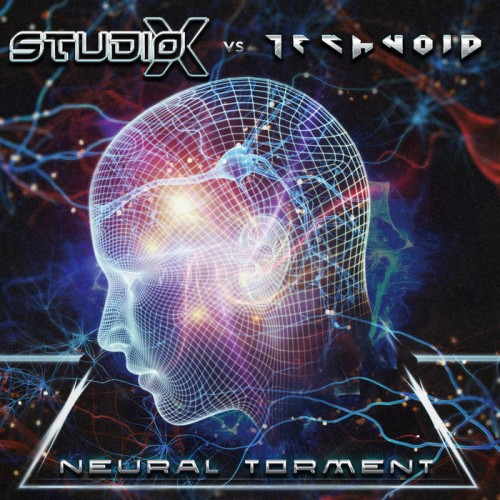 Studio-X vs. Technoid - Neural Torment
Here comes "Neural Torment", the perfect hi-energy 13-track album revealing industrial hard-dance collaboration with talented Italian electronic artist Roberto Ricci aka Technoid. Unique blend of dark industrial and hard dance / trance keeps coming in with cuts like "In God ...
» Read all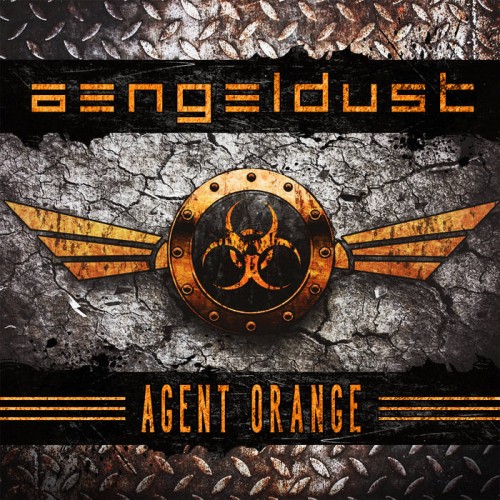 Aengeldust - Agent Orange
Rising from her uncompromising roots of strict industrial noise, Aengeldust adds structure in her compositions and injects harsh elektro layers and heavy provocative samples to make her work progress. "Agent Orange" is there to atomize all underground clubs playing merciless ...
» Read all
» All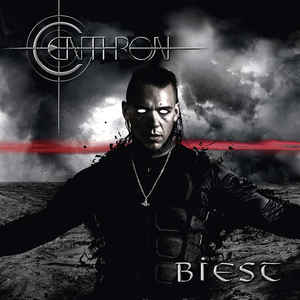 Centhron - Biest
I'm not the type of person who likes tormenting his favorite bands, but sometimes it is necessary - especially if the band recorded five good longplays and after them comes.. This. Someone may say that I'm just dramatizing - after all songs from "Biest" somehow do not differ from those from "Asgard" or "Dominator". Yes, that is right, patents remain the same, but keep in mind that song is not only ...
» Read all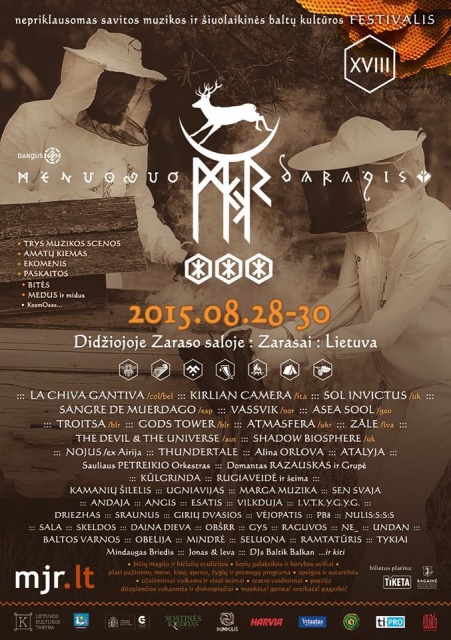 Menuo Juodaragis XVIII - In Search for New Sounds
Far, far away, all the way by the Lithuanian-Latvian border, in a small town Zarasai, on an island adjacent to it, another edition of little known in Poland, though extremely climatic cultural festival called the Balts Menuo Juodaragis was held. The specificity of this festival is that, in addition to a wide range of genre of music that you can him hear, you have an opportunity to participate in various ...
» Read all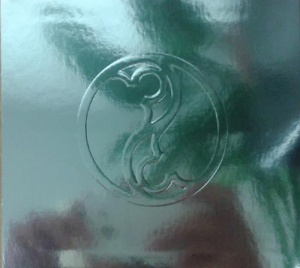 Ľahká Múza - Byť Tvojím Zrkadlom (To Be Your Mirror)
What is a mirror? Let's check in a dream-book. Among many different associations we mostly pay attention to the following: smooth glass surface is a symbol of self-awareness, inner reflections and fears, also of entering the other mysterious side, the symbol of death, but also of trials of reconciling with your own identity. It's not a coincidence that the latest album of Slovak band Ľahká Múza is entitled "To Be ...
» Read all
» All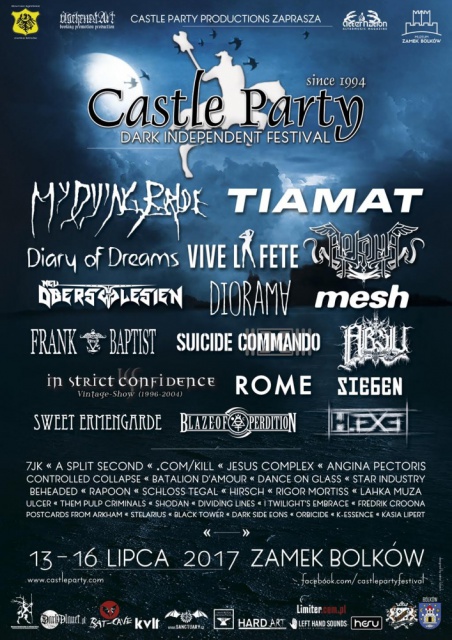 Full schedule of Castle Party
Castle Party Festival will start in less than a month. The organizers have published a full schedule with the hours of performances of all bands as well as sets of djs.
» Read all

Amorphis Under The Red Cloud Tour 2017
Finnish Amorphis group after critically acclaimed "Under The Red Cloud" album (Nuclear Blast 2015) comes back to Poland for two concerts. This time the band will vist on 20th August Ucho club in Gdynia and on 21st August Klub u ...
» Read all

Ray Wilson 'Live & Acoustic' in Poznań
We invite you to an acoustic concert of Ray Wilson, the last vocalist of Genesis band. The concert will take place on 9th September in Centrum Kultury ZAMEK in Poznań. It Will Be A Premier Version Of The New Material ...
» Read all
» All
What kinds of music we write about