Dark Side Cowboys - Circles
"Circles" is a brand new and probably unexpected online single release by Dark Side Cowboys. "Circles" was originally released as an upbeat danceable track on the "Revival" album in 2003 but this time the Cowboys have taken a total turn ...
» Read all


The Gnine - #3
The Gnine is an alternative rock band founded in 2008 in Moscow. In summer 2014 the band released their new EP album called #3. This is either their 3rd album or boobs sign, but the cover attracts attention immediately. The ...
» Read all
» All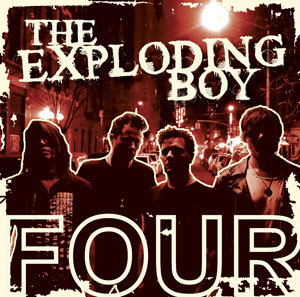 The Exploding Boy - Four
When two years ago, due to among others "London" song, for the first time I had contact with "exploding boy," I thought, it was just a temporary infatuation. So called one season's adventure. I was wrong. The Swedish representative of music from post-punk and new-wave climates proved lately how much. Album "Four", as you might guess, is the fourth record released by band. Title itself suggests one association: lack of ...
» Read all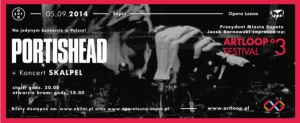 Portishead + Skalpel
On Sept. 5th, 2014 Sopot's Opera Leśna (Forest Opera House) held an extraordinary show of the triphop legend Portishead. The only appearance of the Brits in Poland, ending their tour, took place on the occasion of the 3rd edition of the ARTLOOP Festival, which combines visual arts, design and music. The stars were supported by the Polish nu-jazz duo Scalpel, whose appearance was enriched with live instruments and a VJ. ...
» Read all

Soundrive Fest
Third edition of Soundrive Fest took place on September 4-6 at club B90 located in the former Gdansk Shipyard. During three days of festival you could listen to dozens of bands that play widely understood alternative music. They came from Europe, but also from Canada and United States. Concerts took places on two stages: big and small. Many performers were in Poland for the first time. Regardless of my musical ...
» Read all
» All

Closterkeller - Abracadabra Gothic Tour 2014
This year Closterkeller is celebrating another anniversary - on 10th October the band starts in Piła the 10th edition of their flag tour. Last year it was classic, meaning dark and heavy, this year the listeners will be immersed in ...
» Read all

News from Amphi Festival
Stroke upon stroke, we continue directly with the first band announcement for 2015. With this line-up you should quickly familiarize with the new venue and enjoy the electricity in the air, when VNV NATION and many others will rock the ...
» Read all

Castle Party 2015
We announce that 22nd edition of Castle Party festival will take place from 16 to 19 July 2015 in Bolków castle. During three-day festival you can enjoy concerts on two stages: the main one at the castle and the small ...
» Read all
» All
What kinds of music we write about