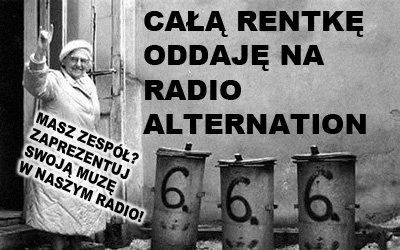 Alternation radio station offers You the most interesting, sophisticated tones throughout the air!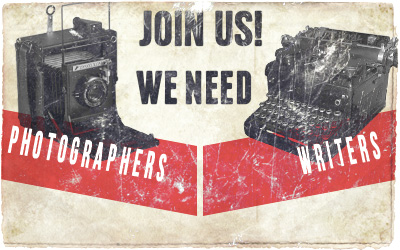 AABZU - It came from outer space
With "Rambo" album they conquered the Earth, and now AABZU duo (ie. Maciek Szymczuk and Łukasz Szałankiewicz aka Zenial) has decided to take over the whole universe. Their new album entitled "It Came from Outer Space" is released on Zoharum ...
» Read all

TROUM - Dreaming Muzak
"Dreaming Muzak" is the first full-length material od TROUM duo originally released on tape in 1998 and later re-released on a limited CDR (100 copies only) in 2005. This edition is the first one on a regular CD. The material ...
» Read all

Front Line Assembly - Echoes
Vancouver-based industrial pioneers Front Line Assembly recently announced that their upcoming remix album,Echoes, will be released on limited edition vinyl thru Toronto's Artoffact Records. The remix album follows 2013's successful Echogenetic and will feature tracks from that album remixed by the likes of Youth Code, tweaker, ...
» Read all
» All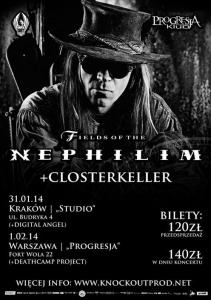 Fields of the Nephilim in Warsaw
On the first February of year 2014, supersaturated with the cold air Warsaw, under the quickly falling dusk could be a perfect symbol of the reasons, why at least some of the multitude of fans of emotional music in its more grim variation with excitement, light steps, despite the snowy and icy sidewalks, were moving in the direction where it was supposed to be the today's Elizium for them. It ...
» Read all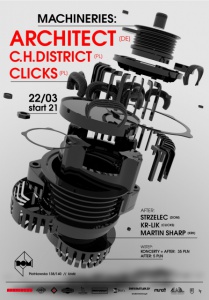 Machineries: Architect + C.H. District + Clicks
Tell me where did you spend the opening calendar spring weekend anno domini 2014, and I will tell you whether it was a good choice, and if you went well if you had chosen the DOM? I will say right away - by far the best! Especially if it was the DOM in Łódź, at Piotrkowska 138/140. Because of area of the former Ramisch factory, which is currently vibrant with ...
» Read all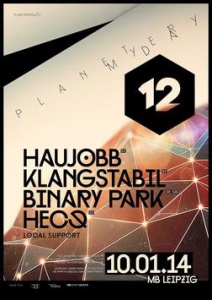 Planet Myer Day 12
January is the month of New Year's resolutions, beginnings, new challenges and anticipations: one is surely looking forward to the upcoming summer festival season. Planet Myer Day, which takes place in Leipzig, is a perefect oportunity to make the countdown to musical festivities more pleasurable. If someone had not pruchase the ticket earlier, might have been in for an unpleasurable surprise, for the event was sold out. S'Apex The ...
» Read all
» All

Wisconsin Death Trip 15th Anniversary Tour
Industrial metal legend Wayne Static of Static-X has announced the dates of the Wisconsin Death Trip 15th Anniversary Tour. We Are The Riot and Corvus offer support on the tour which kicks off on April 5th in Tempe, Arizona.
» Read all

Deathstars Claws Through Europe Tour 2014
The industrial Swedes from Deathstars are preparing to conquer Europe this year! They are getting ready for quite a long tour, whose first concert takes place 20th September in St. Petersburg in Russia. They will give the last performance within ...
» Read all

Kinetik Festival canceled!
Kinetik Festival 7.0 is now officially canceled. Information about closing down Kinetik Productions was published on the festival webpage. Because of the confidential nature of the case, it's impossible to go into details. The organizers ensure that this action is a last ...
» Read all
» All
What kinds of music we write about