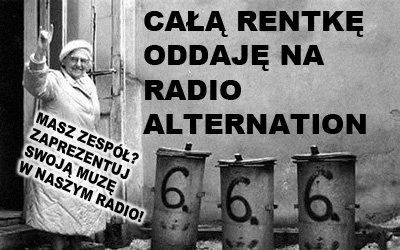 Alternation radio station offers You the most interesting, sophisticated tones throughout the air!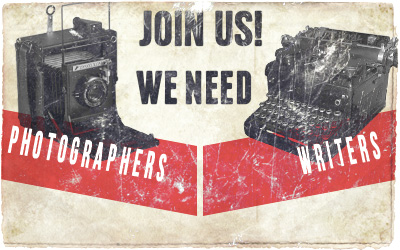 Various Artists - Nyarlathotep
A 190 minute dark soundscape album recorded by 25 ambient artists to pay tribute to H.P. Lovecraft. Field recordings from the deepest dark corners of 4 continents. Dusty tapes out of forgotten archives. Strings through crackling amplifiers and distorted drone ...
» Read all

Anja Orthodox - W teatrze cieni
Anja Orthodox – the black lady of Polish music stage, known as the leader of Closterkeller. After years of announcements and waiting she announces the premiere of her solo material. The first trailer on Monday.
» Read all

Sun Ra & Merzbow - Strange City
Officially licensed from Irwin Chusid of the Sun Ra estate, rare and unreleased tracks from the Sun Ra archive to be remixed and treated by Masami Akita. The tracks incorporate the jazz power of Sun Ra, carried into brutal excess by the ...
» Read all
» All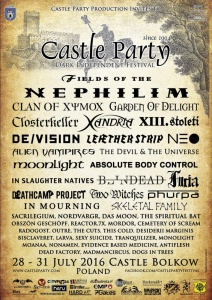 Castle Party 2016
Every year, in the middle of the summer, very small town in Poland called Bolków becomes a destination for the fans of darkness. Some of them come here to listen to music, some to meet old friends or get to know new ones, there are also those who come to present their new outfits and to be photographed. Different peple, different needs. However, all of this becomes an entity under ...
» Read all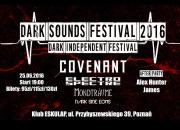 Dark Sounds Festival 2016
On 25th June 2016, Saturday, we had the pleasure to admire in Poznań the first edition of Dark Sounds Festival. The organizers of this event, SynthNoir Booking & Promotion & Dark Asylum Team, in every possible way made the Dark Sounds Festival a great show, and they succeeded. Among the bands that played on that evening in the Eskulap club, were: Dark Side Eons, Mondträume, Electro Spectre and the Covenant. ...
» Read all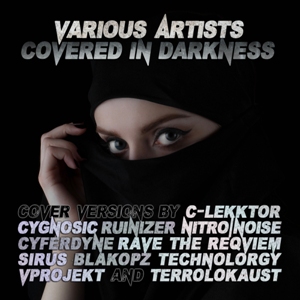 V/A – Covered In Darkness
Panta rei - said someone once, and he was probably right. Songs which a man brought up with as time pass become "cult" (or just old) and in the life of every music reviewer comes a moment, a day that: damn it! It's been 20 years since the release of the album! More, on the dusty shelf in the old room at one's parents home still lays cassette. Misfortunes usually ...
» Read all
» All

Temple of Silence vol.10
Between 09 and 10 September 2016 we invite you to the Forum Synagogue on the tenth extraordinary festival Temple Of Silence - ambient music festival. On the occasion of the tenth anniversary there will be eleven exceptional projects, each of ...
» Read all


Return To The Batcave Festival 2016
Next edition of the Return To The Batcave Festival will take place in Wrocław, between 13-15 October 2016. Return To The Batcave Festival is an independent event which promotes crazy, spooky and twisted music from the music genres known as post-punk, coldwave, deathrock, ...
» Read all
» All
What kinds of music we write about