Castle Party 2015 compilation
The compilation presenting bands playing at this year's edition of Castle Party festival will be released by Alchera Visions (as an exclusive 3-panel digipack). There are 17 tracks by such artists as Paradise Lost, Juno Reactor, Wardruna, Psyche, Artrosis, God's Bow ...
» Read all

Leftfield - Alternative Light Source
The most influential Electronic-Dance-act of the past two decades returns a comeback album. Presenting the project's trademark ultra-creative sound design and a straight-in-your-face bass that becomes a physical experience which surpasses any kind of audible frequency. Leftfield's new album manages ...
» Read all

Acretongue works on "Ghost Nocturne"
"Strange Cargo" was one of the most promising Electronic newcomer releases in 2011. The South African graphic designer and artist Nico J. had produced a wonderfully moody piece that defied the usual Electro-boundaries. Meanwhile, Nico has re-entered the studio and ...
» Read all
» All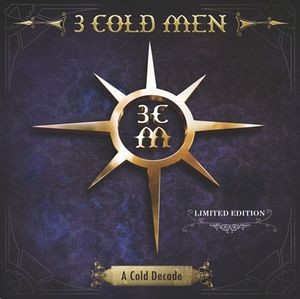 3 Cold Men - A Cold Decade
If someone is looking for a nod towards electro pop (or nicer position from "electro-retro wave" genre) position proposed by 3 Cold Men can appeal to. Of course, it does not have to, but I will try to convince, it is probably worth it. The first, which is a nice change and differs 3 Cold Men from other bands, it is quite consequent play of chosen climate. Some would ...
» Read all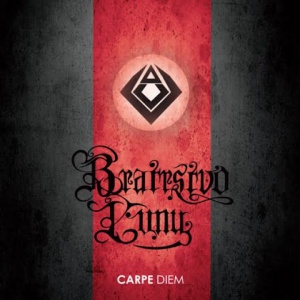 Bratrstvo Luny - Carpe Diem
Czech gothic rock is very popular in our country thanks to XIII. Stoleti, whose compositions are enjoyed greatly by Polish audience. For a long time Peter Stepan's band was the only well-known representative of our neighbour's scene. However, it has changed and Polish festivals (Castle Party, Moonfog) have been visited by Bratrstvo Luny and soon Carpatia Castle will play during Castle Party. The first of the mentioned bands, after successful ...
» Read all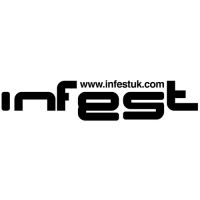 Infest 2015 - Five reasons why you should head to Bradford, UK this summer
We would be late to the game if we were to review the 2014 edition of Infest festival now, but the inevitable passage of time, cruel as it may be, provides us with a perfect opportunity to inform everyone who missed out on the past incarnations of the festival why Bradford, UK is the place to be this coming August. We use the experience of Infest 2014 to build a ...
» Read all
» All

Controlled Collapse – No Name Tour 2015
Controlled Collapse, electro-industrial project from Łódź returns on stage! From mid-July to the mid-August, this, the most recognizable abroad polish project from dark-independent genre will play as a special guest before Combichrist on their European tour. It is a great information, ...
» Read all


» All
What kinds of music we write about