Freakangel - The Show Of Violence
Recorded during Freakangel's extended "The Ones To Fall" tour last winter, this aptly titled "The Show Of Violence" live album immortalizes the band's sonic fury and performance rage on stage over the last 5 years. Since its creation in late ...
» Read all

Lovelorn Dolls - Happy Valentine
With its appealing somber theme, catchy chorus, incisive goth rock guitar melodies and dark and tortured electronic arrangements, "Happy Valentine" is released. Lovelorn Dolls recorded an amazing version together with Maja Marcucci, an unplugged recording beautifully reinforcing the dramatic atmosphere of ...
» Read all

Helalyn Flowers - Beware Of Light
The exploding Italian duo Helalyn Flowers strike back by surprise and hit us with an amazing new 6-track EP! The "Beware Of Light" EP is first of all the result of an amazing collaboration with Chris Pohl (Blutengel) showcasing a ...
» Read all
» All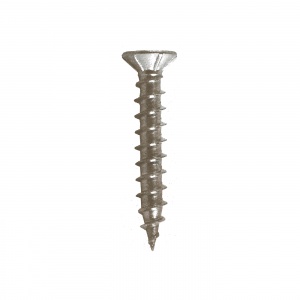 Electrosexual - Fetish [ASFR]
One of more interesting sexual fetishes is ASFR (from alt.sex.fetish.robots, name of forum dedicated to this subject), which object are humanoid robots. People devoted to similar fantasies describe themselves as technosexual - and there is no project in the musical world, which name, even by analogy, would not be more associated with this than Electrosexual. It is created by French DJ Romain Frequency acting on vast Berlin scene, who with ...
» Read all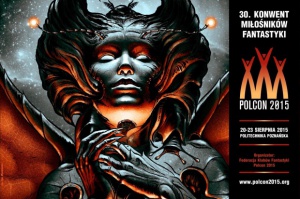 Polcon 2015
The first impression after arriving to Polcon on Thursday: silence and emptiness. Seriously. Perhaps this is the effect of comparison after a few years of attending Pyrkon, but the impression remains. Nevertheless, you have to give a chance to the XXX edition of Polcon festival, which took place on 20-23 of August 2015 in Poznan at the Poznan University of Technology campus. Thursday, the first day of the festival, ...
» Read all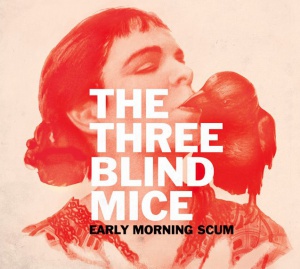 The Three Blind Mice - Early Morning Scum
We all know the gruesome British rhyme about the three blind mice and farmers' wife with a carving knife, who deprives them of their tails. Italian The Three Blind Mice show that for sure one thing they are not missing: sharpened music hearing, and that makes "Early Morning Scum" one of the best rock debuts in recent years. Sense of taste allowed the musicians to create a chimeric, although ...
» Read all
» All


Return To The Batcave Festival 2015
Return To The Batcave is an event taking place in Wrocław for a few years already, gathering the fans of old school gothic-post-punk music from all over the world. It's in a way a time machine thanks to which we ...
» Read all

Closterkeller: Scarlet - 20 anniversary + tour
According with the 20th anniversary of one of the most important albums in the Polish rock history, Universal Music Poland with Closterkeller prepare unique release and concert attractions for autumn 2015! AlterNation is a patron of all the actions, yet ...
» Read all
» All
What kinds of music we write about