The Prodigy - The Day Is My Enemy
The Prodigy announce their new album "The Day is My Enemy", release via the bands own label Take Me To The Hospital through Cooking Vinyl. It is an album that takes you on a journey through the unchartered underbelly of ...
» Read all

Laibach – Spectre Digital Deluxe
Laibach have announced details of the "Spectre" in digital deluxe version of the album. New version will feature the original album plus bonus tracks and "Spectremix", a remix album (also available separately on the same date).
» Read all

Stendal Blast - Wir Ergeben Uns: Das Beste Zum Schluss
Stendal Blast released five studio albums in its history. With their songs, Stendal Blast became avantgarde musicians, who closed the gap between sophisticated textes and catchy compositions. In 2006 Stendal Blast gave with "Schmutzige Hände" a mature, musically and lyrically ...
» Read all
» All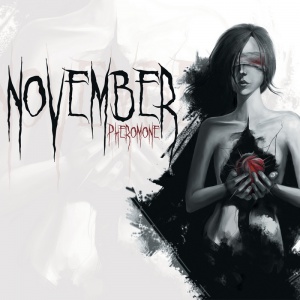 Pheromone - November
Pheromone is a Russian, industrial electro band that amalgamated and manifested in Febuary of 2009. Featuring D. Fox as vocalist, Shane on bass, and both Deimos and Cassidy as the guitar/percussion fraction. "November" showcases as their most contemporary vision, succeeding their studio debut album "Dead Signal" released in 2012. "November" is an ardent and proportionate representation of Phermone at their peak and ever-pressing strive for digital innovation, a breakthrough glitch, ...
» Read all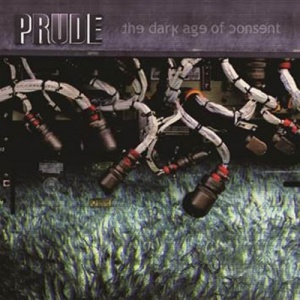 Prude - The Dark Age of Consent
It would be fascinating to trace the collective genealogy of Prude, from the radical lyricism of Chemlab's Jared Louche, through Matt 'Caustic' Fanale penchant for the gritty, demented and distorted, Marc Plastic's leather clad rock panache, Phil Disiena's binary encoded, electronic manipulations and Howie Beno's production mastery over this combined sonic chaos (not to mention the occasional live input of Christophe Deschamps on drums). Yes, it would be equally fascinating ...
» Read all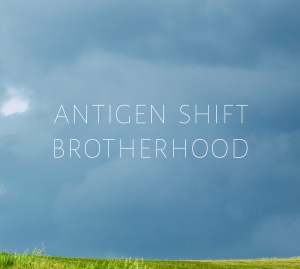 Antigen Shift - Brotherhood
Much has changed in between Nick Thériault's début as Antigen Shift at the dawn of this century and his latest record Brotherhood. Not only did his long time live collaboration with Jairus Khan of Ad·ver·sary finally gave birth to a full fledged merger of their musical concepts but also provided Thériault with an opportunity to expand beyond the usual scope of his dense, distorted but rhythmic opus. The more things ...
» Read all
» All


Arkhamer
Arkhamer is the event aimed at fans of board games, battle games, RPG, fiction in all its forms. We invite everyone who likes good fun - from 3 to 103 years old!
» Read all

Copernicon announced!
Stowarzyszenie Miłośników Gier i Fantastyki Thorn - promoters of Copernicon - are eagerly wotking on this year's edition. It is the fourth edition created by that team. Official date has been announced: 18-20 September 2015.
» Read all
» All
What kinds of music we write about