Technolorgy - Xana
From the hands of pop producer Thanos Mylonas comes his uplifting remix of Thessaloniki-based duo Technolorgy's Greek-language anthem "Xana" from their current album "Dying Stars". Known primarily for his production and engineering work with mainstream Greek pop acts, "Xana" in ...
» Read all

Benjamin'sPlague - Elated
Dutch melancholic electro artist Benjamin'sPlague continues to make his beautifully twisted mark on the musical map with a massive new single: "Elated". The title-track is a collaboration with elegant industrial group SHIV-R and sees the vocalists of both acts trading ...
» Read all

Asylum Sis†ers - A Faith Called You
Fuelled by distorted female vocals, contemporary electro beats and an atmosphere drenched in darkness, Asylum Sisters hit genres such as witch house, industrial and even metal on their way to achieving their personal sonic revolution. The creative force behind the ...
» Read all
» All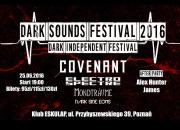 Dark Sounds Festival 2016
On 25th June 2016, Saturday, we had the pleasure to admire in Poznań the first edition of Dark Sounds Festival. The organizers of this event, SynthNoir Booking & Promotion & Dark Asylum Team, in every possible way made the Dark Sounds Festival a great show, and they succeeded. Among the bands that played on that evening in the Eskulap club, were: Dark Side Eons, Mondträume, Electro Spectre and the Covenant. ...
» Read all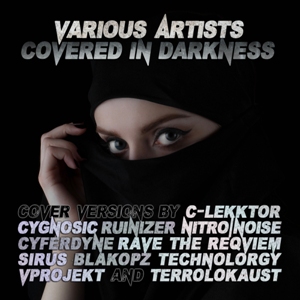 V/A – Covered In Darkness
Panta rei - said someone once, and he was probably right. Songs which a man brought up with as time pass become "cult" (or just old) and in the life of every music reviewer comes a moment, a day that: damn it! It's been 20 years since the release of the album! More, on the dusty shelf in the old room at one's parents home still lays cassette. Misfortunes usually ...
» Read all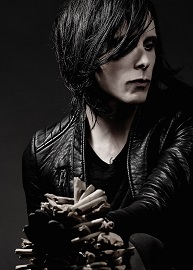 Interview with Chris Corner/IAMX
"Metanoia" is a special album, made with incredible solicitude both when it comes to contained sounds and lyrics. It is the release, on which there is no place for randomness of sounds, and at the same time it is a fascinating journey through altered states of sub-consciousness, artistry of details with victorious improvisation. Everything is carefully arranged, and created music is on an extremely high level. Sounds clarity, refinement of ...
» Read all
» All


Wave Gotik Treffen in just two weeks!
25th anniversary of Wave-Gotik-Treffen: dark-romantic celebrations that take part every year at Whitsun in Leipzig - Germany. Twenty-four years ago, two Gothic people from Leipzig had an unusual idea: They didn't want to create yet another dark music festival but ...
» Read all

Arms and Sleepers in Poznań!
Arms and Sleepers - 10 Year Anniversary Tour! In May 2016, Arms and Sleepers will celebrate their 10th anniversary during special, European tour featuring whole band, presenting material from all the previous works. Tour will include following countries: Czech Republic, Poland, ...
» Read all
» All
What kinds of music we write about