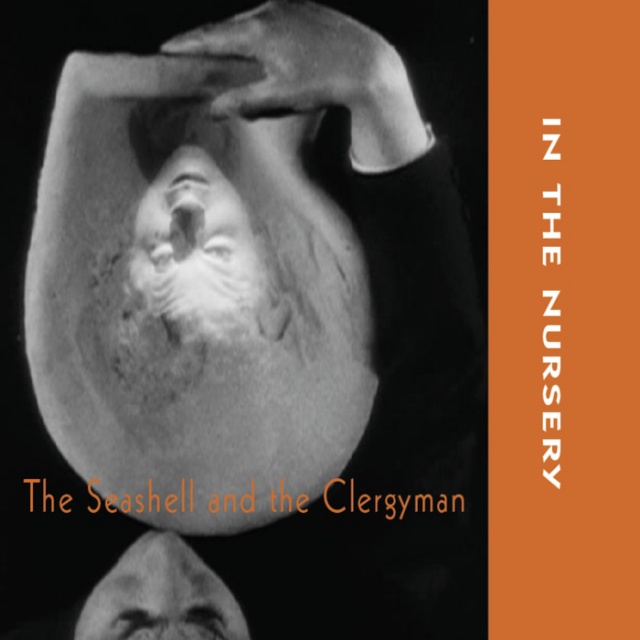 In The Nursery - The Seashell & the Clergyman
2019-10-22
(
News
)
In The Nursery announce the release of a new soundtrack album - 'The Seashell & the Clergyman' - the 9th in their Optical Music series. Widely recognised as the first surrealist film, 'The Seashell and the Clergyman' is a complex, controversial and multi-layered film directed by Germaine Dulac, from an original scenario by Antonin Artaud. Back in days it was banned, stated as "If there is a meaning, it is doubtless objectionable".
Listed as one of the great Feminist Films, the movie is described as "a visually imaginative critique of patriarchy – state and church – and of male sexuality."
In The Nursery's new score sonically reinterprets the inherent symbolism of the film, utilising sound design and experimental recording approaches.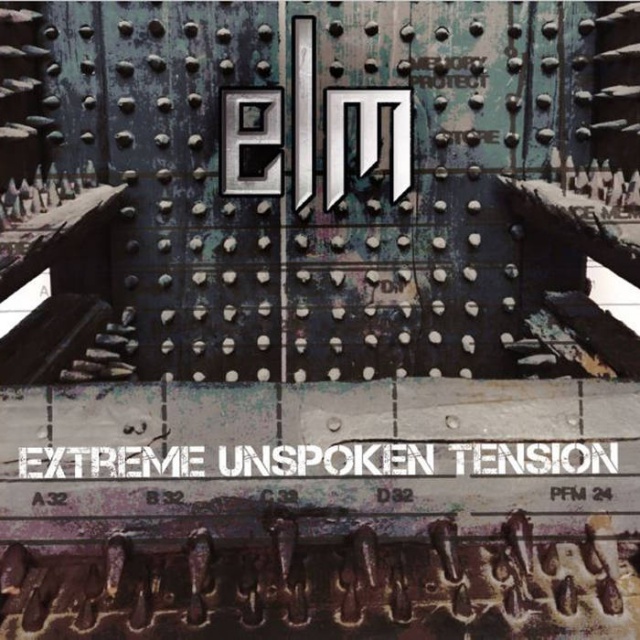 ELM - Extreme Unspoken Tension
2019-10-18
(
News
)
With his new 13-track "Extreme Unspoken Tension" album, Swedish veteran and one-man assault squad Peter Elm sets the bar of top notch old-school EBM with attitude one level higher and signs here a true classic Electronic Body Music album to be classified just between Nitzer Ebb's "That Total Age" and DAF's "Alles Ist Gut"!
3… 2… 1… GO! The new ELM is here! Go grab it before it grabs you!
The opening "Redemption" directly sets the mood and plunges you in a tense, weird and menacing atmosphere à la "Clockwork Orange" lead by Laibach-ish martial beats and narrative vocals. Paranoia then sets in a bit deeper in your flashing mind with "Apocalypse 20160703", an even slower and almost decadent trip hop electro cut, that sucks you up like a hidden merciless dark worm. And that's exactly at that very uncomfortable moment of doubt that ELM grabs you by the throat and shakes your ass with the stomping straightforward EBM hit "Death Of The North"!
Our favourite unstoppable EBM-hit machine is back: harder, darker and stronger! And the fireworks simply continue with the powerful "Cut You Down", the very Nitzer Ebb-ish "Deathbed Love" and its heavy baseline or yet the relentless explosion of rage of the turbo cut "Mindgame".
And it's when you are reaching that poignant breathtaking climax that leaves us wondering what could still come next, that this roller coaster album throws you, half-suffocating, in an unexpected vertiginous fall from "Altitude 100", an intimate and viciously addictive melodic synth pop song. But the dancefloor assaults rapidly take over with the raw "Distracted", the hypnotic aggressive new club hit "Thoughtcrime" or the amazing "Switching Addictions" that is bound to become a true classic electro tune with its refreshing tone.
"Extreme Unspoken Tension" then makes another unpredictable u-turn and trashes you the straight and unpolished old-school EBM "War Machine" scud in the face, followed by the extremely powerful "Violent Heart" and the closing uncompromising anthemic "Smother Box" that eventually punches you knockout once for all.
And once you regained consciousness from that sonic blackout, your brain obsessively orders you: Repeat – Repeat - Repeat… And you just play it again… and again… and the roller coaster brings you up and down on that ever-looping ultimate journey into Electronic Body Music realms.
Consume without moderation and at maximum volume. Brace for impact!

Inkubus Sukkubus - Lilith Rising
2019-10-15
(
News
)
Once more and again Inkubus Sukkubus release an album, and once more and again it is the kiss of the dark divine. 'Lilith Rising' is the 25 th album by the band, and 2019 marks 30 years since their formation, way back in the summer of 1989.
The new album delivers the promise of the dark supernatural world of Inkubus Sukkubus. From gentler moments of acoustic Horror Folk to the Electric Hellfire of the title track, Inkubus Sukkubus shine relentlessly. The album is a dark voyage through love, lust, cruelty, fear, revenge, agony, joy, cruelty and ecstasy, taking the listener to a shadowy world of exquisite gothic beauty, unbridled sensuality and gloomy melancholia.
'Lilith Rising' is again proof that Inkubus Sukkubus, after three decades, are still burning brightly.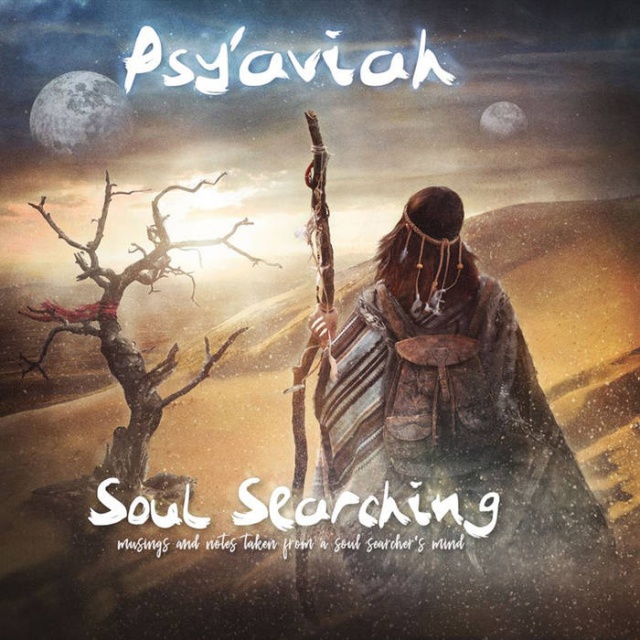 Psy'Aviah - Soul Searching
2019-10-11
(
News
)
One of Belgium's finest electronica trademarks over the last decade, Antwerp-based
Psy'Aviah
aka Yves Schelpe returns with "Soul Searching", by far his best album concept ever for a unique experience in sound, story-telling and emotions…
Through some 12 brand new songs, Psy'Aviah transports us to the most remote unexplored places of his dreamscapes.
A virtual otherworld where we can enter a state of mind allowing us to question our nostalgic or depressive thoughts, our insomniac behavior, our self-centered existence, humanity as a whole… Some kind of meditative trance triggered by pulsating electronic sequences, wrapped by highly melodic synth melodies, augmented by a wide palette of ethnic instruments facilitating the exotic traveling experience and topped by bewitching blissful male and female vocals reinforcing the hypnotic sensation.
Personal stories told with passion and interpreted by highly skilled singers in the likes of Mari Kattman, Kyoko Baertsoen, Lis van den Akker, Ellia Bisker, Addie Nicole, Saydi Driggers, Alicia May, Roeland van der Velde, Marieke Lightband, Mark Bebb as well as psychiatrist Prof Dr. Dirk De Wachter speaking on the intro track "Becoming Human". Poignant lyrics we can easily relate to and which evoke intimate moments of the listener or awake personal demons.
As always, Psy'Aviah knows no boundaries and crafts music ranging from atmospheric floating ethereal songs to harder pumping industrial/EBM tracks through sensual trip hop, nostalgic synthwave and other catchy dance pop tunes. It's electronic music without limits for your ultimate pleasure!
May this reflective soul-searching experience help you find your way in this tormented world!
Faithful supporters of the band will enjoy the limited edition of "Soul Searching" and its 16-track bonus CD presenting carefully selected upbeat dancefloor oriented versions of album songs that will guide us to tomorrow land and further thanks to successful collaborations.

Agonoize - Midget Vampire Porn
2019-10-04
(
News
)
Almost Five years after their last full-length "Apokalypse", Agonoize return with 13 tracks [plus 5 cool bonus-tracks] of glorious harsh dance floor-fillers!
Catchy bass lines plus the unique voice of lead singer Chris L. are pushing the finger into the weaknesses and the abysses of society - just like a stake straight through the heart. Club hits like "Blutgruppe Jesus (-)", "Schmerzpervers 2.0", "Antiheld" or "Homme Fatale" alternate perfectly with more atmospheric tracks such as like "Teufelskind" or "True Blood" and mid tempo songs like "A Vampire Tale" or "Kiss Me, Kill Me", that convince with their almost hymn-like mood.
Also the album was mastered by Gerrit Thomas (Funker Vogt) and the first edition comes as Double-CD in deluxe Digipak!" We are Agonoize and we are still alive..." #haterswelcome

Mechanical Cabaret - Disarmingly Charming
2019-09-23
(
News
)
'Disarmingly Charming' contains music, sounds, songs and words written, materialised and otherwise channelled by Roi Robertson, who's been releasing electro/ techno/ industrial influenced music under the name Mechanical Cabaret since 1999.
After 2016's decidedly darker, more experimental 'Ortonesque' album released on Chicago based WTII Records, this new album is classic Mechanical Cabaret, in something of a return to the more bouncy and kinetic post-industrial techno-pop style of their earlier releases, with plenty of insightful, sardonic lyrics delivered in Roi's inimitable deadpan voice, with an ever present hint of black humour.With the release of ' Disarmingly Charming ', they've now released 8 albums, as well as many singles/EPs to date.
Autumn 2019 sees the band take to the road around the UK to promote their new album, with the fantastic Sheep On Drugs on a very special double headline techno-industrial-rave-punk tour from these two long-standing purveyors of onstage disarray and mischief. The album was played, performed, programmed, sampled & recorded by Roi at The Parlour in Highgate, London, and also by keyboard player Stephen James Bellamy at Twyford Road studio in Harrow, between the years 2017 and 2019. It was engineered, mixed, and produced by both Roi and Stephen. Mastered for vinyl by Martin Bowes at The Cage. The artwork, layout and graphic design was created by long-time Mechanical Cabaret visual collaborator, the artist Adam Cavill.