The Mission - Live at Rockpalast
2018-04-25
(
News
)
Arisen from the ashes of an early line-up of The Sisters of Mercy and founded by Craig Adams and Wayne Hussey in 1986, The Mission established its own distinctive profile at a very early stage. Apart from their very successful albums like "God's Own Medicine" (1986), "Children" (1988) and "Carved In Sand" (1989) in particular, The Mission established primarily as a live act, making both Rockpalast concerts essential viewing for a fan.
Without a doubt, The Mission had its first zenith in 1989/90 when the band entered the premier league of rock with the album "Carved in Sand". With "Butterfly on a Wheel" the band landed one of their biggest hits and live they were steadily turning into a celebrated stadium rock act. This was exactly the time when the first concert of this set was recorded – during the "Deliverance" tour. The near original line-up is consisting of Wayne Hussey, Craig Adams, Mick Brown, David Wolfenden and Paul Etchells. Not only does the show at the Philipshalle Düsseldorf on November 24, 1990, reflect the tremendous enthusiasm of the band as well as the density of The Mission's sound but it also contains all the recorded classics such as "Severina", "Butterfly on a Wheel" or "Tower of Strength"; and their congenial version of Neil Young's song "Like a Hurricane".In the course of their career, the band lived through countless sheddings of skin and changes of direction. So it was constantly being inspired and expanded by the switching players. In this respect, this concert was recorded about five years after their first Rockpalast performance and is a good example of their versatility: Not only does Wayne Hussey present himself with a short haircut but from the original line-up only the drummer Mick Brown remained. Guitarist Mark Gemini Thwaite (Tricky, Peter Murphy), keyboard player Rik Carter and Bass player Andy Cousin (of All About Eve) had joined the band for this TV performance. Despite the expanded line-up, The Mission delivered with songs such as "Hands across the Ocean" and "Deliverance". But the real brilliance is revealed with goosebumps creating interactions with the audience in touching ballads such as "Like A Child Again" and a searing rendition of the song "Swoon" which has reflections of the Bowie classic "Heroes".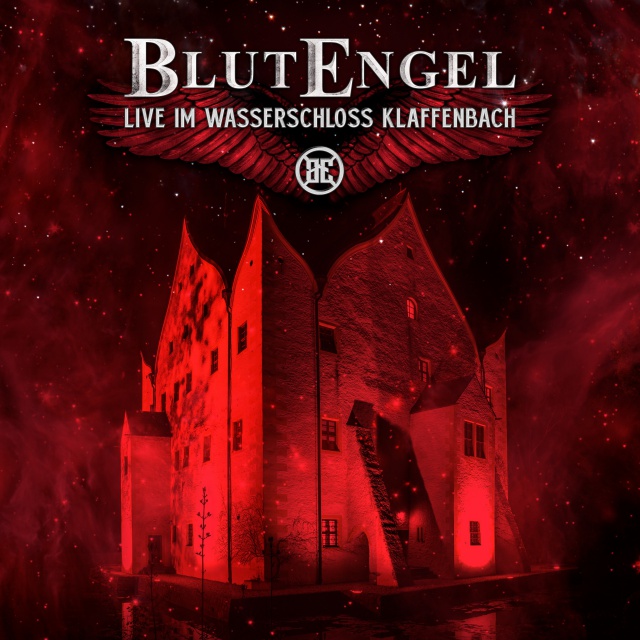 Blutengel - Live im Wasserschloss Klaffenbach
2018-04-23
(
News
)
On "Live im Wasserschloss Klaffenbach" (= live at the water castle Klaffenbach), Blutengel deliver a stunning document of the biggest show in their career so far. The new release delivers a rendition of the completely sold-out event on 2CD, DVD and Blu-Ray in top quality audio and video.
Even in the ongoing success story of a band like Blutengel, there are certain moments that are simply magical. The jam-packed courtyard of the water castle Klaffenbach, in Chemnitz, filled with an enthusiastic audience that had been traveling in from everywhere in Germany and even the entire globe, plus the extremely beautiful scenery had Chris Pohl, Ulrike Goldmann and the band positively overwhelmed from the very beginning. The audience and Blutengel were connecting from the moment the band entered the stage, marking the start of the feeling of being part of one of the special evenings that are almost impossible to explain in words. Blutengel performed their 2-hour-plus set comprised of hits, fan-favorites and a couple of pleasant surprises with an ardent zeal and the fans delightfully tagged along for the ride. Hence, it was hardly any wonder that Chris Pohl was clearly at a loss for words to describe what he had just experienced at the end of the show. A once-in-a-lifetime-show… now finally conserved for re-living on 2 CDs, DVD or Blu-Ray (the latter two also contain entertaining glimpses into the backstage antics and the sound check as a bonus.) There is also a limited "completist" fan set in a classy A5 Digipak, containing both CDs, the DVD and the Blu-Ray. Blutengel are not just a band, Blutengel are a way of life… and "Live im Wasserschloss Klaffenbach" conveys this feeling like no other release before it.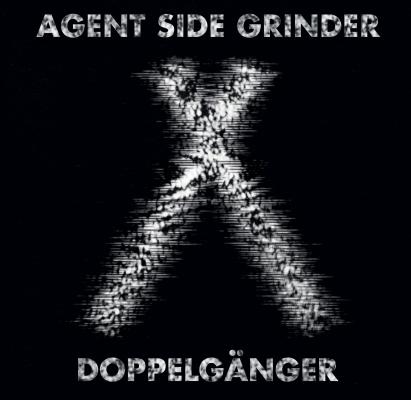 Agent Side Grinder - Doppelgänger
2018-04-20
(
News
)
Swedish electronic giants Agent Side Grinder returns on Record Store Day with new 7" "Doppelgänger".
Exactly one year after the separation from three band members, ASG returns more compact and powerful than ever. It's their first release since the award-winning album "Alkimia" in 2015. It's also the first track featuring their new lead singer, Emanuel Åström. "Doppelgänger" is a track symbolizing the new shape and sound of ASG. The band has gone through a major transformation. But kept the core intact: Majestic melodies on a foundation of industrial beats and brooding electronics. The limited edition handnumbered 7" also holds the mighty "In From The Cold".
New state, new life, same band, same beast. Hail the evil twin. Hail the Doppelgänger.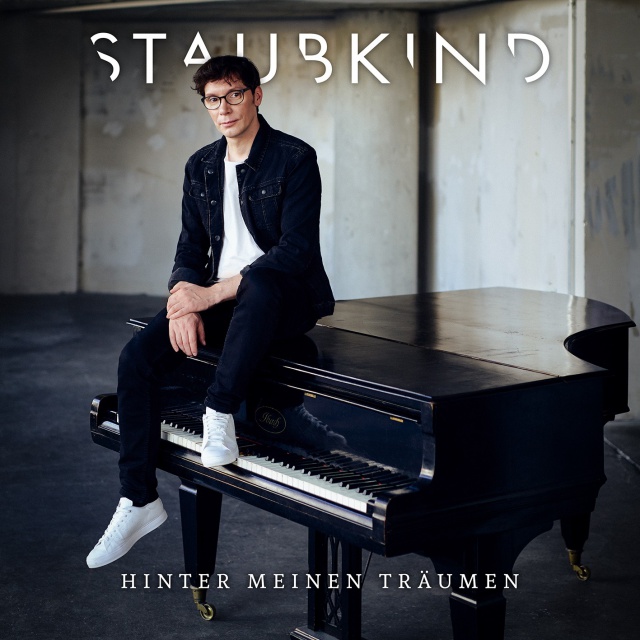 Staubkind - Hinter meinen Träumen
2018-04-18
(
News
)
After hitting the German top ten with 2017's "An jedem einzelnen Tag", Louis Manke, a.k.a. Staubkind is returning with the mesmerizing acoustic album "Hinter meinen Träumen" (=behind my dreams) on CD and deluxe double CD.
On Staubkind's first all-acoustic album release, Louis engulfs the listener in that special kind of atmosphere that is created when you shift the emphasis to the softer notes. On "Hinter meinen Träumen", he presents a selection of 13 songs which are comprised of current hits, Staubkind-classics and the new single "Deine Zeit" in beautiful acoustic arrangements. Reduced to their very essence, up tempo hits like "Wunder", "Das Beste kommt noch" or "Angekommen", but also the slow songs like "Kleiner Engel" or "Wunsch frei" feel even more intense and honest. Carefully arranged strings combined with acoustic guitars and an emotional piano performance give Louis' characteristic raw larynx even more space to shine and infuse the songs with a spirit that is hard to resist. "Hinter meinen Träumen" is the unobstructed view straight into the very heart of the Staubkind-experience: honest, pure and highly emotional: an acoustic dreamcatcher of an album.
Following numerous fan requests, the album is also available as a deluxe double CD with a bonus disc that contains instrumental versions of all the featured songs.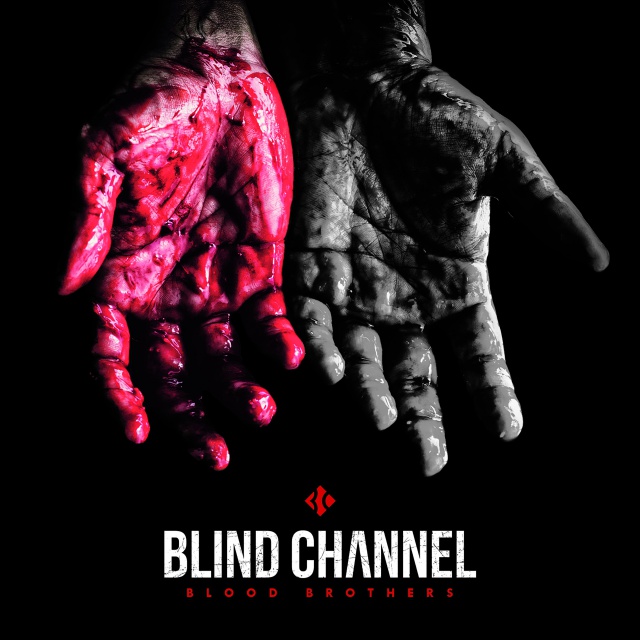 Blind Channel - Blood Brothers
2018-04-16
(
News
)
A tempest is brewing from the North! Young Finnish quintet Blind Channel is seriously delivering the goods on "Blood Brothers", a searing onslaught of thundering riffs, catchy grooves and an addictive fusion of hit-laden melodies and sizzling energetic aggression.
Oh boy, these lads know how to conjure up songs that will get stuck in your head forever and they are absolute masters at delivering them in full force! On their new album, "Blood Brothers", Blind Channel always seem to find the perfect balance between infectious tunes, raw power and just the right amount of ultra-violence to keep things spiced up. Anthems like the groovy "Sharks Love Blood", the lashing attack of "Wolfpack" or the gigantic "Alone Against All" seem destined for the big arenas and induce the serious urge to shout along out loud, while headbanging and jumping yourself to exhaustion. And the rest of the album doesn't let up, either. The group sifts elements from a variety of different styles and throws them all in a blender with a mighty dose of youthful zest to create a monstrous melodic powerhouse that feels destined to take the world by storm! Next to the regular album-CD-edition, "Blood Brothers" will also be released as a deluxe double disc, with the first album "Revolutions" as a bonus and as a strictly limited 180 gram vinyl edition.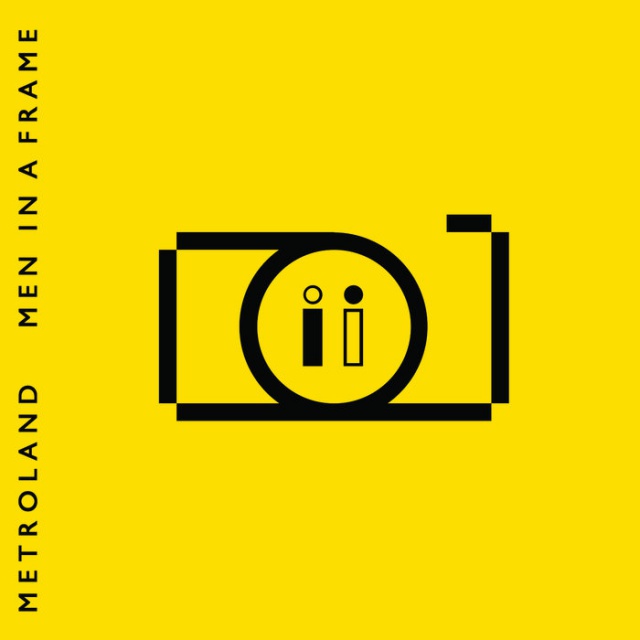 Metroland - Men In A Frame
2018-04-13
(
News
)
Belgium's very own vintage synth duo Metroland is one of the very few bands that maintain a huge focus on delivering fully conceptual albums, both in art and music. Their loyal and continuously growing fan base already warmly embraced 3 highly appreciated themed albums 'Mind The Gap' - 2012, 'Triadic Ballet' - 2015 and 'Things Will Never Sound The Same Again' - 2016 and a massive 4CD best of box '12x12' - 2017.
Today "Men In A Frame", their brand new studio album, glorifies the 4th concept by the Belgian synthesizer duo: photography.
Faithfull as ever to their well-known typical soundscapes, Metroland this time joined forces with 5 Belgian professional photographers from an art collective called F-8 (pronounced as 'Faith'). Each one of the F-8 photographers carefully relinquished 2 unique pictures including apt titles. Consequentially, Metroland unleashed their machines to translate these images into their trademark electronics. The result is an almost filmic soundscape, filled with layered sequences and samples of all kinds, standing side-by-side with vintage electronic rhythms, making the whole a truly visual aural experience like never before.
With the 'Men In A Frame' album, Metroland presents the illusory first-ever concept of "Pictures To Listen To". You have to see and hear it to believe it! What you see is what you hear…