Alcest - Les Voyages De L'âme (CD)
Other CDs: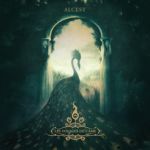 Alcest
Add date: 2012-01-06
Label:
Prophecy Productions
Tracklist:
01."Autre Temps" ("Another Time")
02."Là où Naissent les Couleurs Nouvelles" ("Where the New Colours are Born")
03."Les Voyages de l'Âme" ("The Journeys of the Soul")
04."Nous Sommes l'Émeraude" ("We Are the Emerald")
05."Beings of Light"
06."Faiseurs de Mondes" ("Makers of Worlds")
07."Havens"
08."Summer's Glory"